1. Taunts, gloats, victory poses...
Not everyone knows that Jedi Academy is hiding few secret animations. The basic ones are these to express heroe's "emotions". There are five of them - taunt, gloat, victory, bow and meditate. Since BETA2 you can set keys for them in the Controls menu.
An example is the famous Obi-Wan's gloat animation from Revenge of the Sith that we have animated: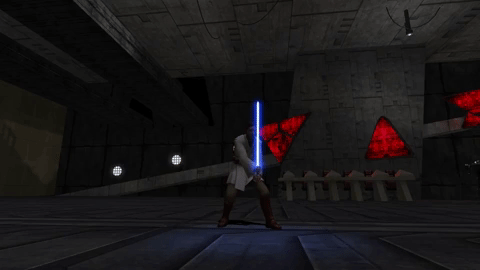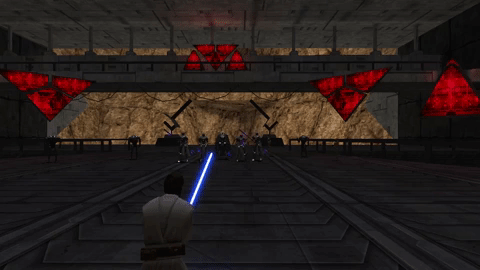 2. Sith jump
Another pretty animation is Palpatine's Sith jump. You have to choose Darth Sidious', Palpatine's or Dooku's model and press this combination of buttons:
W (forward) + hold SPACE (jump) and release W mid-air while still holding SPACE button. This won't work if you hold JUMP for too long!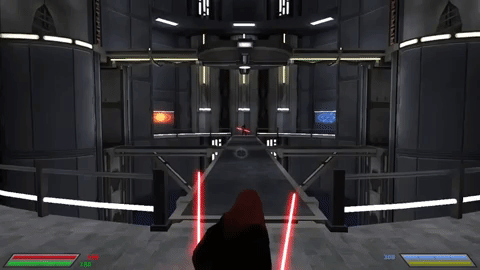 3. KATA moves

Every saberstyle (blue, yellow, red) has own "kata move". Regular JA players know these special attacks well but I think it is neccesary to show it to beginners too. It is powerful combat sequence that can do your opponent great damage. You activate it by pressing both LEFT and RIGHT MOUSE buttons at the same time. You must have at least 50 FP (force points). Our kata animations are also sometimes edited by our animator so it looks more like in movie. For example Anakin's trademark special attack: