RC14 beta 5 has been released and can be downloaded from the files sections, please uninstall any older version first with the uninstaller. This version still doesn't support campaigns, for that you have to stay on RC13a. EDIT: download was replaced by 'Beta 5b', since first upload contained serious balance bug. (Dash not removed from Rakshasa)

EDIT2: New ref manual for Beta 5b has also been released: Download
We are currently on releasing a string of Betas to innovate the game on many levels.
Beta 5 will have the following major upgrades:
-Larger Standard Battlefields, new battlefields and obstacles
-8 Secondary Skills is now permanent and not optional on all exe files, no hassle in multiplayer
-New Hero Inventory & Skills UI
-New Artificer Info Screen
-Artifact Backpack scroll button skips entire page = easier late game management.
-Updated mapmixer can now set teams, to replace the buggish feature in the editor
-Graphics Update part 2 (lava, mountains, trees, some resources and castle ...)
Credits for UI and mapmixer: ThGryphn, credits for enlarging battlefield size and various hexedits 'The way back is way ahead'
Larger Battlefields
In this new release the standard battlefield size will be increased from 12x10 to 14x12, taking the whole game to a new level. This makes the size of the battlefield almost the same as HOMM3 since 14x12 = 168 tiles, while HOMM3 uses 11x15 = 165 hexagons. The larger battlefield will improve the combat in many ways:
-Large creatures are less easy to get stuck, being large is less of a burden
-There is more meaningful room for sideward movement and preparatory movement in first turn
-Tactical positioning at the start of battle is more interesting, having a full army doesn't mean all units are jammed together.
-The max amount of large creatures that can be placed increases to 6
-There will be many new obstacles and more variety in obstacle placement
To make this change possible all combat maps have been adjusted to 14x12, a large undertaking, and also on grass terrain there will be 2 completely new combat maps recovered from the gamefiles!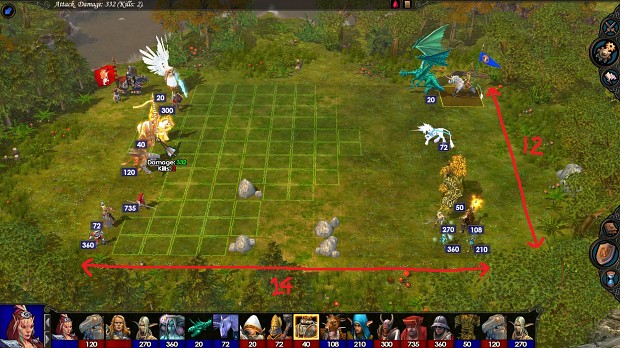 To prevent shooters getting more powerful and some melee creeps getting too weak the following stats will be changed on creatures, These changes have been tested to provide more interesting action in
early game and increase further variation between certain upgrades.
these changes affect whole tier:
haven t1 +1Speed, militia +1HP instead
inferno t2 +1 initiative
necro t2 +1Speed, rot zombies +1 ini instead
academy t3 +1 speed, iron golems also +1 ini
stronghold t4 +1 speed
fortress t1 +1 speed
dungeon t5 +1 initiative
sylvan t7 +1 speed, crystal dragons +5DMG,+1A instead
all shooters with 3 speed get 4 speed
these changes affect only one creature:
crossbowman precise shot+1 range
footman +1 speed
vindicators +1 speed, but also -2A and -3HP
goblin defilers +1 DMG
pit fiends +1 Speed
archdemon +1 summon other range
rakhasa rani +1 speed
rakhasa raja +2 initiative, remove dash
shadow mistress +1 speed
unupgraded cyclops +1 speed -10HP
unupgraded treants +1 speed
unupgraded warriors +1 speed
war dancers +1 speed, +1HP, -2 initiative
ghosts +1 speed, -1 initiative
spectres +1HP,+2D,-1A
poltergeists +1 initiative,-3HP

balance changes in this version not related to battlefield size:
-prayer, banshee howl and banish set ATB back to 0.15 instead of zero,
so casting them isn't slower as casting mass spells.
Space is used smarter, now the hero only needs 4 tabs instead of 5.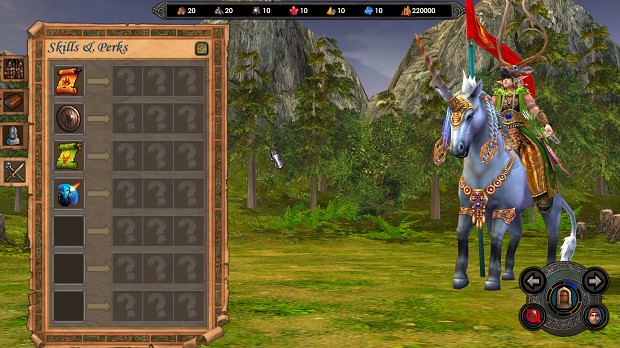 New info window for artificer building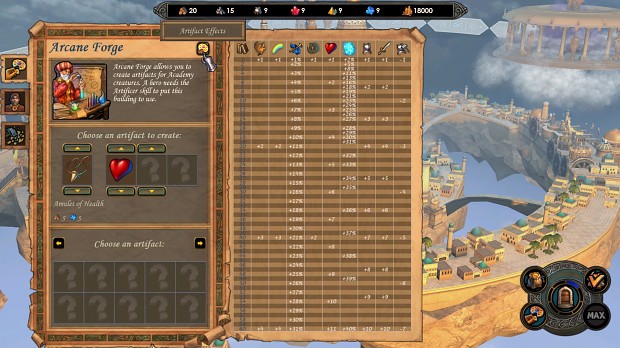 Mapmixer team settings