Sweet, sweet release is upon us. Is there much else to say? Perhaps, but first let's let the mod speak for itself - go on, download it now, and play it.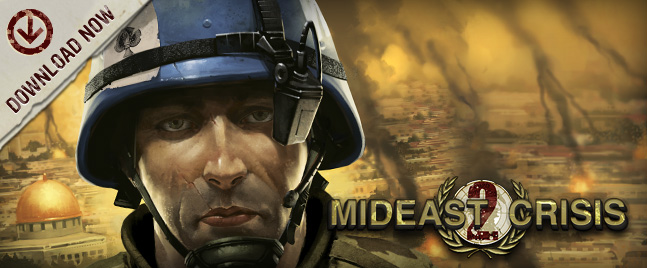 Note:

You will need Command and Conquer 3 fully patched up to play MEC2.
Note #2: This is also Release Candidate 1, it is not the final version of the mod by any means, but it is the first we are unleashing to the public. The UN will be in a later update.
Release Trailer
What is MEC2?
New to our mod? Curious about this release craze? Install your copy of CnC3, patch 'er up, and get to playing. The official manual for the game may be found at our website.
For the newcomers, MEC2 is a total conversion mod for CnC3 (Kane's wrath Expansion pack is NOT required) featuring a sci-fi conflict between the IDF, the GOI (guardians of Islam) and the UN (UN is coming in release 2).
MEC2 features:
Fast and accessible gameplay
Augmented reality system (ARS). The ARS essentially transforms the standard RTS user interface into a HUD system for the players.
Gore: MEC2, unlike CnC3, implemented a rather detailed gore/death fx system. Now instead of just falling over, these guys will explode, melt, or disintegrate depends on the weapons used against them!
Professionally acted and post-processed unit voice-overs. These voices are if not better, at least on par with most of the commercial RTS games.
Original soundtracks composed by Frank Klepacki's protege, Jonathan Vd Wijngaarden.
Each individual map has an unique concept and scenery. These are not just for looks either. Each map has its own individual twist on gameplay.
Be sure to check out the official website!

Magnum Opus
Words directly from the team lead of the mod, Smurfbizkit aka Bryan Ahonan:
Smurfbizkit wrote: Mideast Crisis 2 is the culmination of over a decade of modding Command and Conquer games. I released 3 total conversions (2 as team lead), 4 mods, and helped on countless others which never saw a release. MEC2 h more of my time than all of the others put together. However, after thousands of hours of work, it has far exceeded my expectations.

MEC2's outstanding quality is due to the talented and dedicated team that I've been privileged to work alongside. Above all, I'd like to single out Korona, our XML scripter, who alongside me has spent the past year working full-time on MEC2. Without his unwavering work ethic and technical wizardry, MEC2 wouldn't have been possible.

Everyone at Isotx also deserves a large thanks, not only for making it all possible but also for being patient with us. Dealing with the MEC2 team hasn't exactly been easy.

Finally, I'd also like to thank Aaron 'Apoc' Kaufman (C&C3's Community Manager) for his support and for pushing through the C&C3 SDK.
Note
Please keep in mind that this is is a beta release - release candidate #1. We have a lot of balancing and tweaks to do for the IDF and GOI, not to mention we have the entire UN Peacekeepers faction to add. We will be continuing our monthly status reports, and you can expect much more from MEC2.
Lastly, we'd also like to apologize for how long it took to get this mod out here and into your hands; numerous delays, bugs, and all the works have hit us and knocked MEC2's release back more and more. Yet here we are, on February 23rd, as promised, still standing, complete with a mod to share with you... forgive us?