Thibault Testart, our executive director decided recently to update the mod pages because the design of our website was not anymore related to the old design, established previously on ModDB (that grey design). This is the reason why, today, you have the opportunity to follow our mods with a brand new design.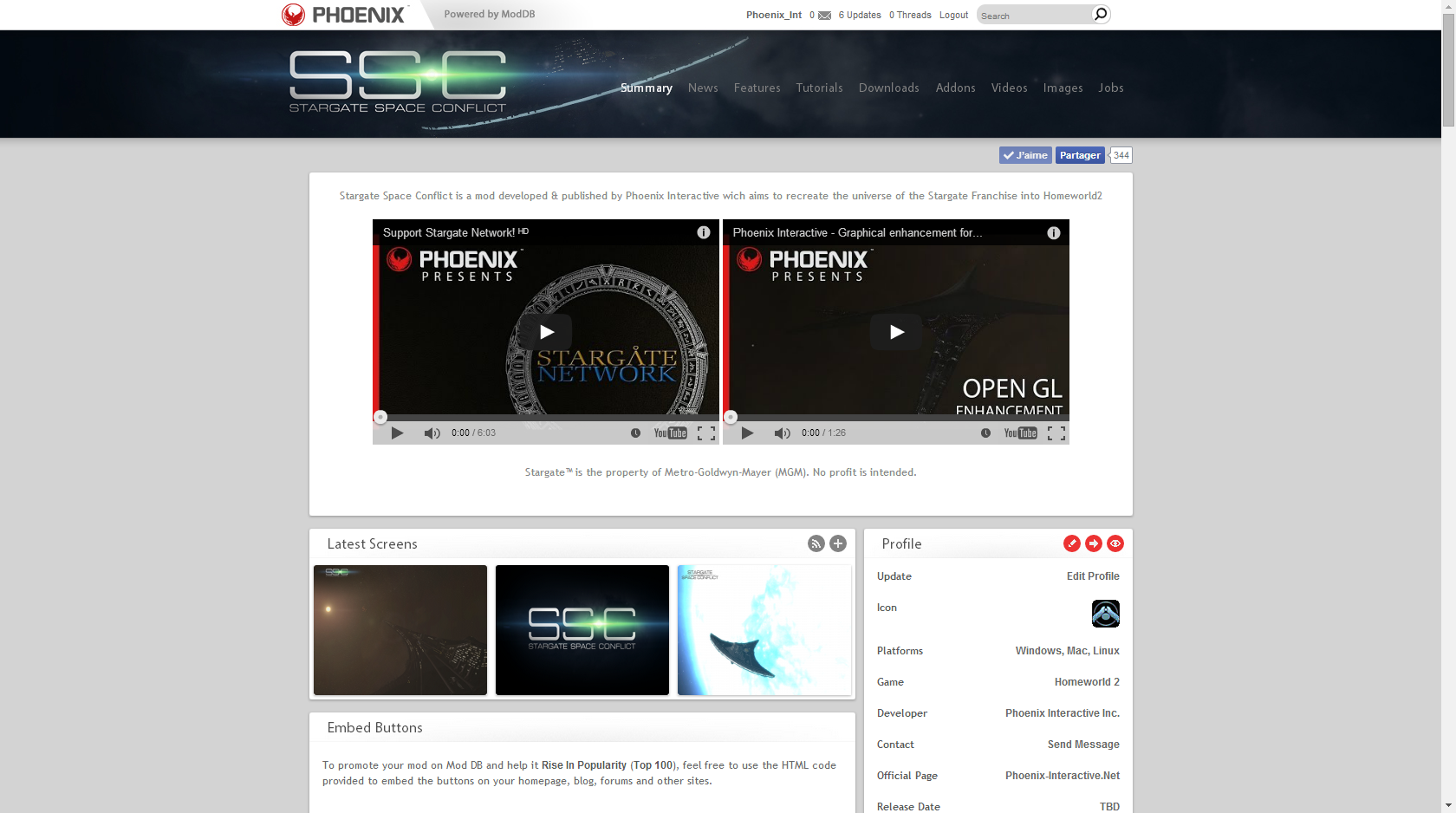 ---
The design itself
This design is mostly minimalist but visually beautiful and powerful. This version is by far more fluid than the previous one and includes special features such as the team recognition (different color for usernames and a little Phoenix Logo below the avatars).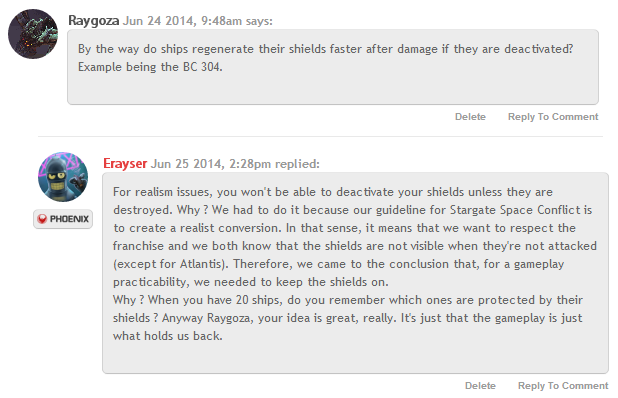 The design is powered by the @font-face technology which enables us to add customized font to the website (except for Mozilla Firefox). Therefore, you will have the opportunity to see the font MyriadPro for example.

---
Special features
While the design itself innovates the whole structure, other features were included. The karma is no longer present because the majority of our community asked to delete it. Mostly because some people get buried sometimes for no reason, like asking a simple question. Of course, rude comments won't be accepted and they will be removed directly from ModDB. It's simple, each of us need to respect the conditions established on the website.

On the other hand, it's now easier for each of us to connect to the mod pages, including for cellphones and tablets. It's fluid, and you know it when you are on other devices. The resolution is the same and is still delimited to 1024px (width). The last great enhancement is by far the way the slider looks, which enables the watcher to load the pictures as quickly as possible.

---
How is that possible ?
Are there any plans for releasing the old version into the public domain ?
To edit your pages, you need first to have the required skills or at least to contact the good person, like Thibault Testart which is by far really talented when it comes to HTML/CSS designs.
On the other hand, the old version will be released into the public domain. However, the new one won't be released into the public domain and is protected by ModDB.
Thanks for reading,
Have a great day !