As many told me, and I must agree, the current computer generated voices just sound emotionless and terrible ingame.
I'm still in the need of voice actors.
List updated!
---
All Voices are taken, Titanic Mod will no longer need more voice actors.
A big thank you to everyone who volunteerd! I'll be looking foreward to the result and coöperation.
Tommy angelo - Siritrhe
Mr Salieri - AngryPunnishment
Paulie - Brandon762
Sam - ToolboxGrey

Steward - ps3gameboy

Passengers - Andrew Bennison, KACler91, KiraHirasai, FreezeGear, ZARonan



Captain smith - Alex_Wallace

Officers - Cherub, Andrew bennison



Louigi - Jans
Vincienzo - Alex_Wallace

Parov - Stef364

Morello Thug Wilkinson - SirClink

Ship's general crewmember - FamousSpear

Ship's general steward - R.Savo



AvailableTaken, but multiple voices may be usedTaken
---
The original game characters may be compared to their original voices. This list might be updated as the mod progresses. Also not all dialog is finished yet, during the mod's development new dialog will be written.
If you have chosen a character you want to do it's voice of, You can send me a PM with your details.
The following is required:
Decent microphone - no background noises, no audio tearing, no "underwater effect" etc.
An audio sample of your voice - this is a must. Without it I can not assign you. this could be anything, A line of Dialog from the cutscene video, or from something else.
A promise that you will finish the voice acting - This means that it causes a lot of work if one voice actor stops acting halfway the developing progress. I would need to find someone else at the last minute which causes delays. If you have a legit reason for stopping, I will respect that.
Available for contact - In case I need something from you, I would appreciate it if I could get a response back. It doesn't have to be the same hour, but a response within a week is much appreciated!
NOTICE to existing participants and people who still want to join!If you want to participate, I will need your voice sample within one week. After that I will ask you again to send it. If I won't be receiving any voice sample from you still. I will remove you from the voice actors list, making you unable to get any role.so you get 2 weeks at maximum to respond to me. after that you will be removed from the list.
These requirements are made due to previous experience with people who offered voice acting.
I got quite a few offers, but till this very day I have never received any audio sample or response back. I only got one voice actor some time back who did provide me with audio samples, but due to the downtime of Mafiascene.com I'm unable to contact him.
Any questions? feel free to ask!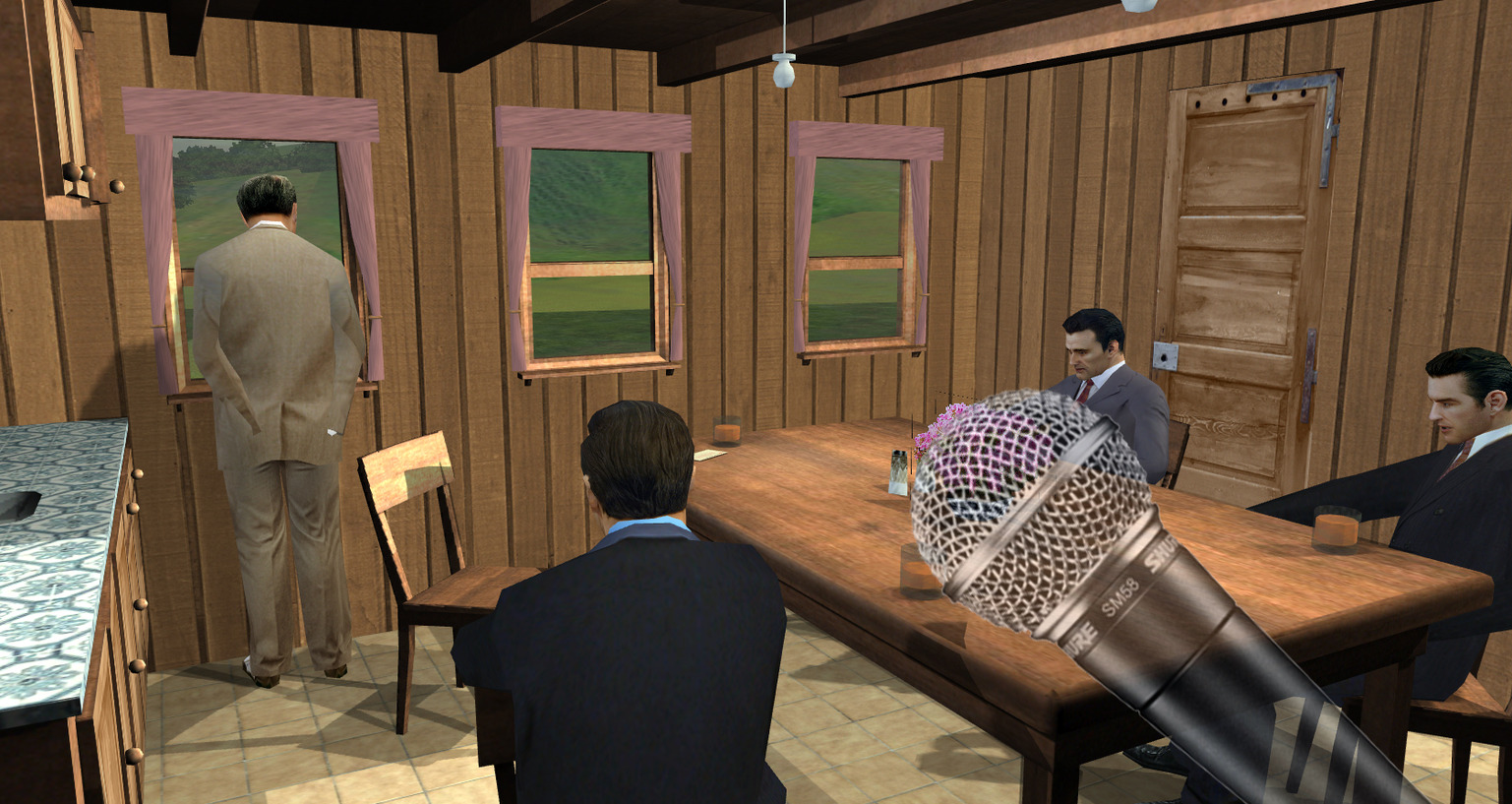 Here is the cutscene video with the CG voices: