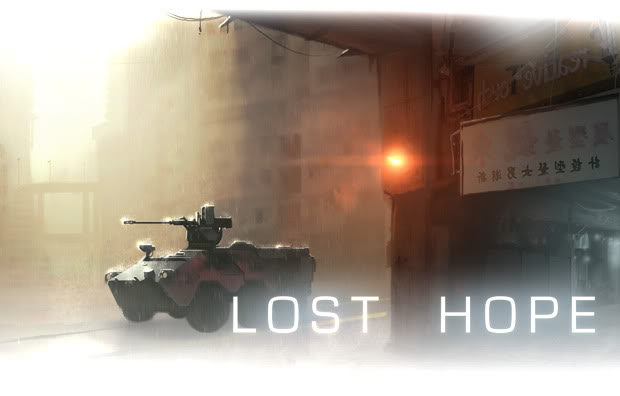 Hey guys,
So to state the rather obvious; Lost Hope died a slow and painful death.
Now before we all start crying I'd like to state that the idea and story aren't dead, and that production of this, once mod and now story, will continue using a different medium.
The Lost Hope story will be told in the form of a graphic novel.
That's right, its going 2D. It was a hard choice to make, but I feel that it is a more achievable goal, as the goals and ambitions of the mod where simply put 'to high'. To follow the progress of the graphic novel, head over to Kattevoer's (Felix van den Bergh) blog.
We, the Lost Hope Dev team, would like to thank you all for supporting and following of our mod. It has been a wonderful ride. Peace, we love you all : )
-The Lost Hope Dev team