Lordbound Spotlight: Antioch's Journey from Undeath to Lordbound
Another month, another interview! While December is a month filled with holiday cheer and festive foods, we'll be highlighting an individual on our team who's far more interested in human bones than turkey bones.
In this Lordbound Spotlight, we'll be talking to Antioch, our Senior Quest Designer and a modder known for his famed Skyrim lich mod Undeath.
---
How do you feel about Undeath after all these years?
Well, it's kinda funny actually; Undeath as a mod was basically an accident. It all began as a tech experiment, toying about in the Creation Kit to see if I could make the Dragon Priests a playable race, since they're the most lich-like of creatures. I always enjoyed the archetype of liches and evil undead spellcasters, and wanted to see to what extent I could realize that fantasy inside Skyrim. I never started out with the intention that it would become any sort of quest mod.
When everything started to come together I figured other people might get some enjoyment out of that as well. The effect of this epic transformation coming from a mere debug menu or console command would completely ruin the appeal though, so the remainder of the mod - the quests, armor, voice overs, locations, spells, upgradeable houses etc. - were all thrown together in a few months to give the whole thing some semblance of being a 'real' mod and a trial you'd have to endure to get that juicy promised lichdom at the end.
As cobbled together as it all was, I never expected it to have the appeal and response that it did. The response to it in spite of all its flaws was incredibly humbling and it's comforting to see I'm not the only one with such morbid curiosities. I hope Bethesda takes note and adds Liches to its usual roster of monstrous transformations in TES 6!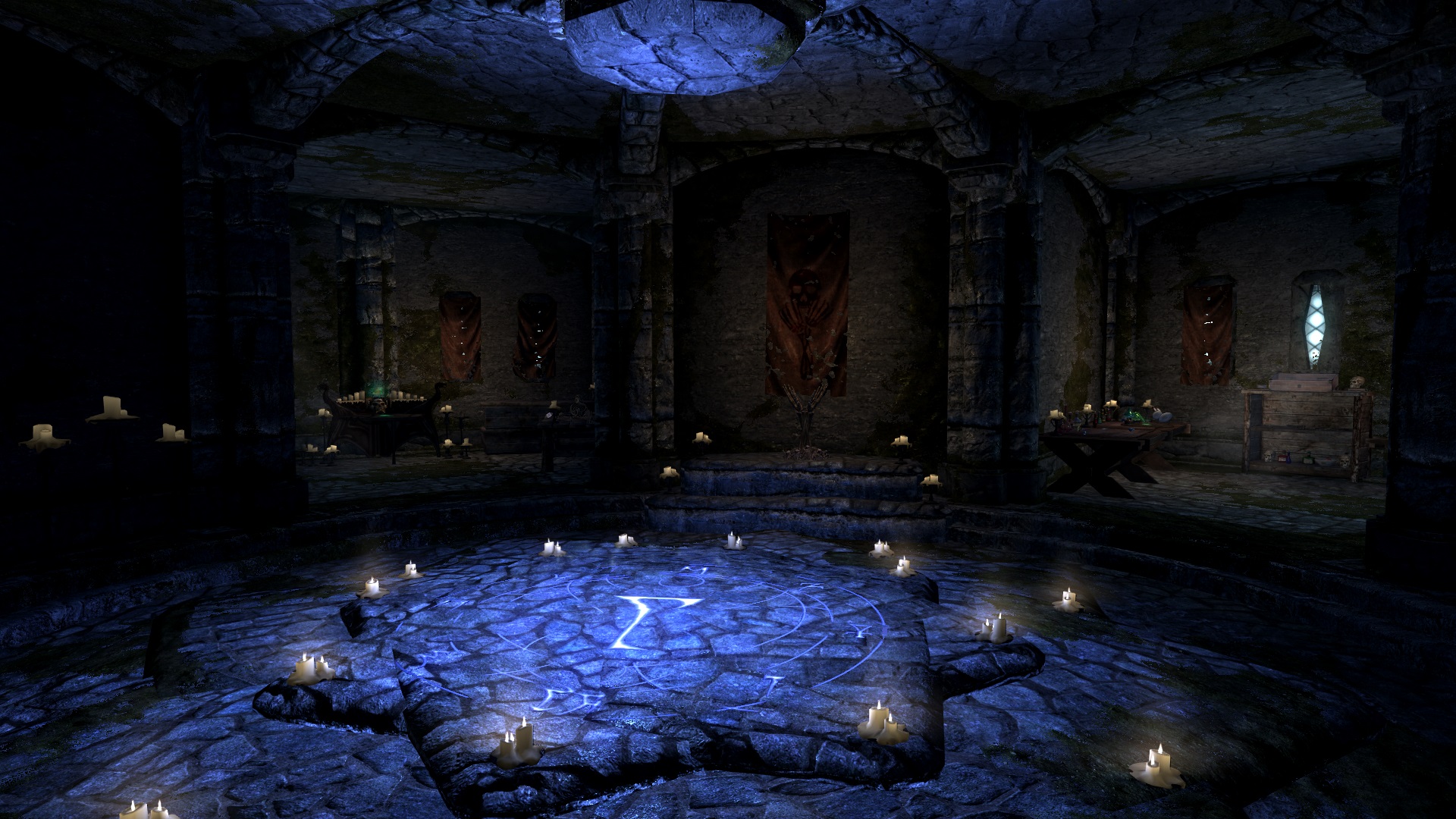 ---
Hypothetically speaking, if you were to remake Undeath from the ground up, what would you do differently?
So much of Undeath was made up on the spot, in isolation. It was the first time I had built quests, dealt with scripting so in-depth and even handled things like making new worldspaces. I've learned a lot about how to do these all of these things much, much better since then, but also about game design, pacing, writing and flow too. I have a few cringe moments looking back on some of the horrors I built in Undeath; some ideas were fun on paper, but in execution should never have been. I suppose now I'd be a lot more ruthless with myself about what makes the cut and what doesn't.
Unfortunately, I didn't stumble across Lordbound's amazing community of voice actors until late into the project either. If I was to remake Undeath, I'd definitely put a lot more effort into those quests, with some new voiced parts to enhance it all.
How did you end up working on Lordbound?
I hold myself responsible for our project lead Neshkor pursuing his career as a game designer, and in return he roped me in as a 'consultant' on a small project in Skyrim he was working on with Arcky. That was back in 2014, and that small project very quickly became something much more ambitious. My first assignment on the team was paving the way for the Imperial Legion's basecamp in the valley, crafting the environment and building out the camp there. That would set the stage for everything else I'd be working on soon after.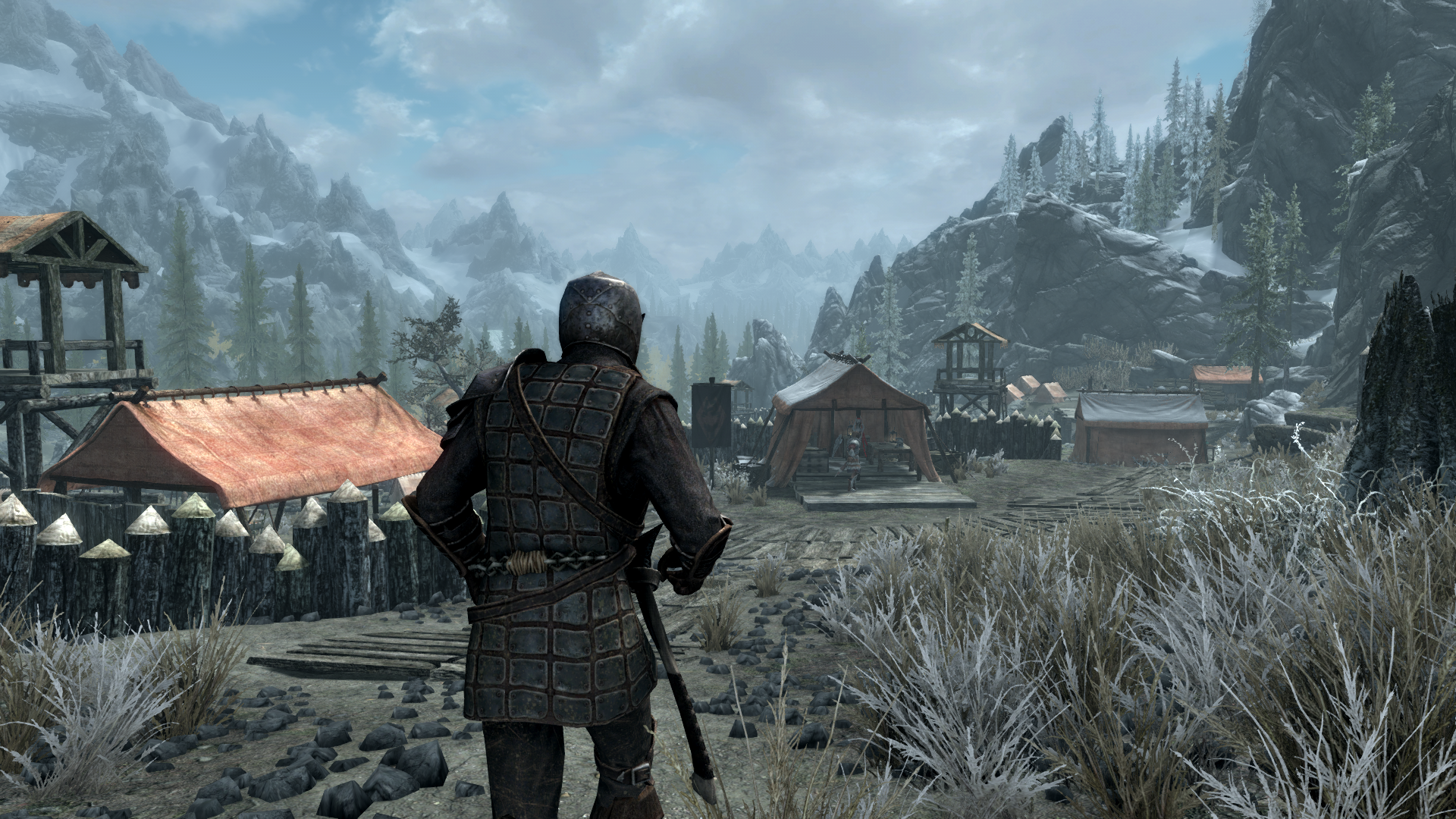 ---
What parts of Lordbound have you worked on?
I suppose the more accurate question would be: "What haven't you worked on?" I've helped out in almost every aspect of the mod, from reshaping the valley's terrain itself and contributing to some of its unique environments, right through to spell creation, 3D modelling, our weather system and the occasional moral support.
However, the biggest bulk of my time has been spent co-writing and bringing to life Druadach's epic narrative in all its quests, characters and locations - with a focus on the Imperial forces and their business there.
What should players expect from Lordbound's quests and narrative?

With The Elder Scrolls having such rich lore, we've always felt it was extremely important to make everything in Lordbound feels like it was part of that same world. So you can be sure to expect it's all as lore friendly as possible. Everything has been deeply researched, checked and cross-checked to make sure it not only fits... but may surprise you with a few revelations and secrets for the history buffs.
We also don't shy away from consequence and morality. In many of our quests there's no right or wrong answer, and you'll find this kind of tone reflected throughout the mod as well. You have a lot of responsibility in what choices you make, but you'll see those choices have repercussions too.
But most importantly, all of our quests have something to say. We've got a great cast of characters in Lordbound and each quest is a piece of the puzzle. A snippet of the overall picture that is Druadach, where the action takes place. Unlike Skyrim, we've taken some of the spotlight off the Dragonborn for a bit so you can see this world through the eyes of some of the people that live, fight and die there.
Your role will be pivotal, but this is a far cry from Skyrim's regular wish fulfillment.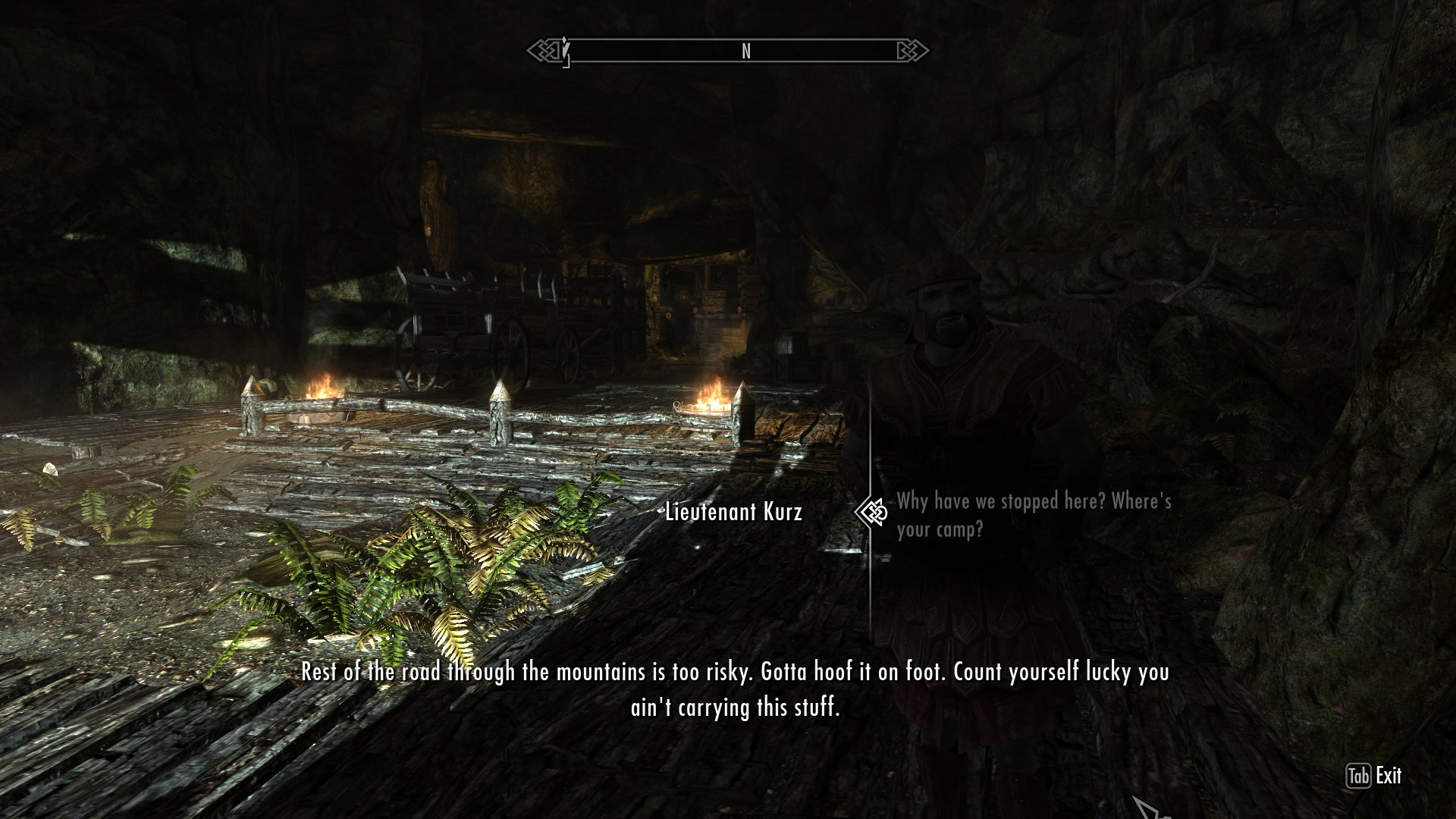 ---
What do you think are the most important things that make a memorable quest?
I think a good twist is important to making a great quest. You can take a familiar concept which people might think they understand at first, and then turn it on its head through an unexpected event. Surprising people really just helps to add to the questing experience.
I think a memorable quest also has to reveal something new. Stories are incredibly important, especially in the Elder Scrolls, and a quest could show you anything from a shocking revelation built up over many hours, to just filling in a small snippet of background. The important thing is it has to say something that adds to the world in some way.
Some of the most memorable quests I've seen in Lordbound are very simple at their core, but contain honest, heartfelt dialogue, often leaving you with a tough decision to make in the end. The results of those choices are what stay with you long after the quest has been handed in, and hopefully you'll remember them long after finishing the mod.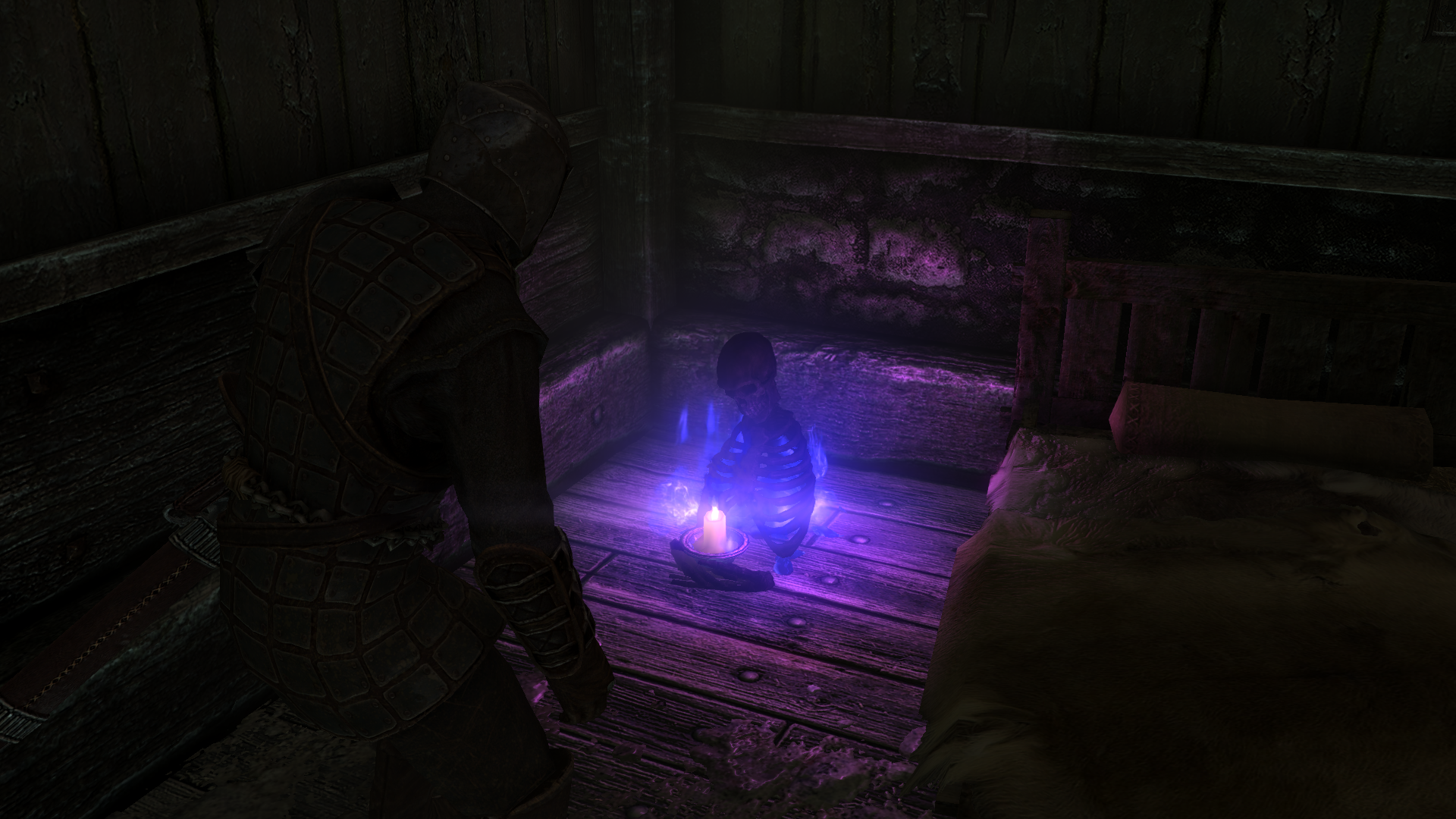 ---
What have you learned by working on Lordbound for this long?
It's hard to pin down any one thing over such a long period of time. The short answer is probably that I've mastered more parts of the Creation Kit and the mod-making process than I ever thought I would.
One of the great things about working on a project the size of Lordbound is that I ended up making a lot of quests, and each quest I made feels like it's better than the last. I've learned a lot about how to pace them nicely; when to speed things along when they're starting to drag, when to stop characters from monologue too much and what the right amount of things they'll talk to you about is.
Every day it feels like I'm making something even better than what I made the day before. It's both exciting and immensely frustrating, since you end up wanting to keep redoing everything.
And lastly, what would you want players to know about Lordbound?
Lordbound has had so much passion, energy and love poured into it from everyone on the team and I think it shows in the quality of everything that's shining through. This thing is so big I even get surprised when I stumble across stuff I've never seen before and I'm working on it every day.
Everyone on the team is working hard to make sure Lordbound and Druadach are going to be as awesome as they can be, and after over four years working on this thing I can safely say I know that it will be.
---
Liked this interview? Consider voting for Lordbound as one of ModDB's Top Upcoming Mods! It helps us out a lot!