A few years ago, back in 2011, the KKnD remake project got started. We've been through a lot since then. It started with writing several prototypes and continued by developing a custom engine for the project. Finally it all got ported over to the wonderful OpenRA engine, early 2017. The project has never stood still but has been kept under tight wraps in order to ensure certain quality standards. A lot of game remakes appear from time to time, however most of these fall off the radar before ever seeing its first release. Particularly, mods aiming to deliver a modern KKnD experience have been popping up on the Internet ever since the original release of KKnD 2: Krossfire, all of them currently inactive. As for our project, we tried to keep people in a waiting state, always balancing the thin line between making sure we do not look dead but also not over-hyping the project to avoid disappointing people by waiting for years and years.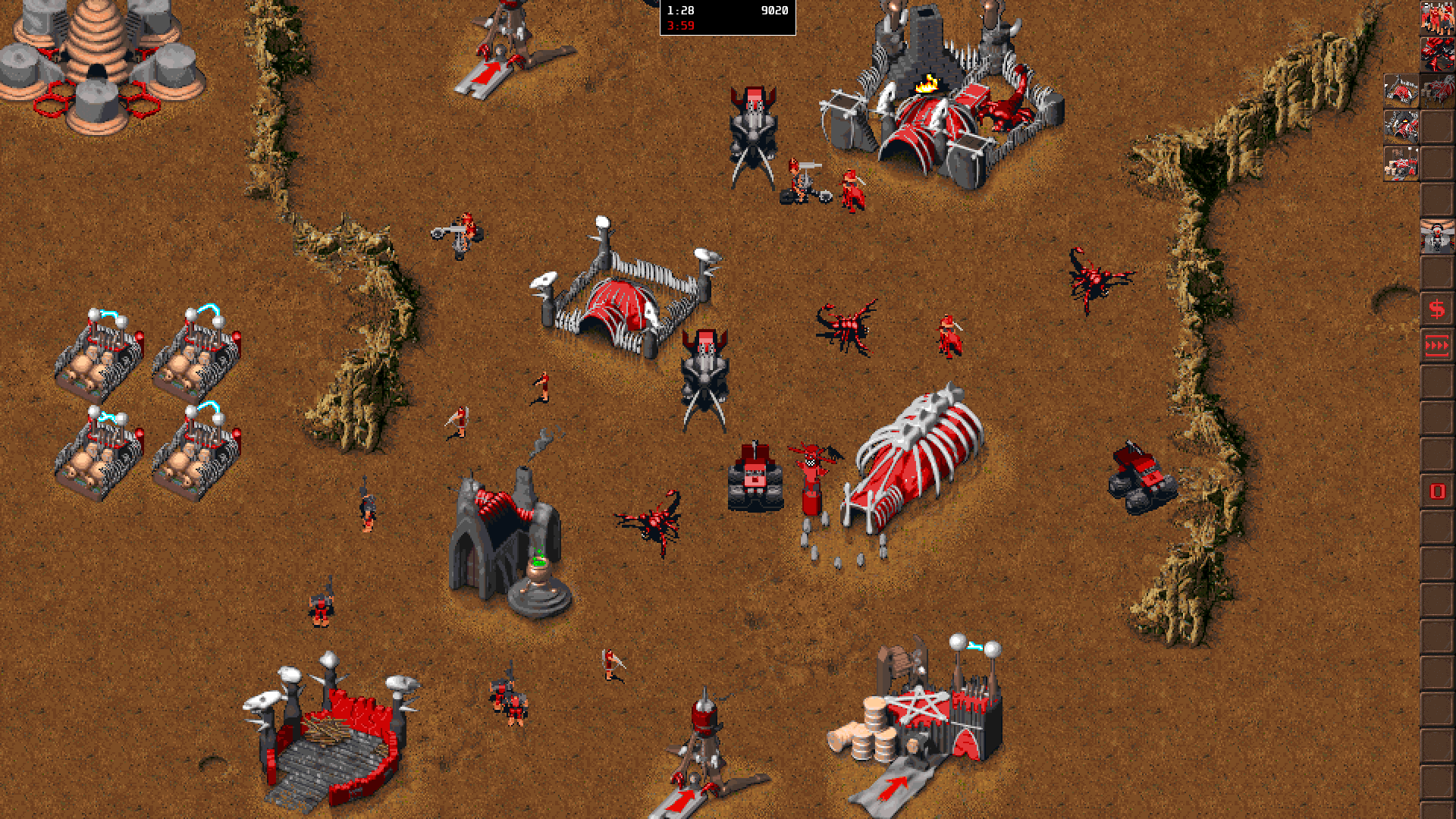 Now, after 7 year of hard work, much love and dedication, we are extremely proud to announce our first project milestone! KKnD 0.1.0 has been released and is available for download for Windows, Linux and OSX. But before you rush to the download section, please take the time to read a few words from us, as we have spent years of our lives to deliver this project to you for free!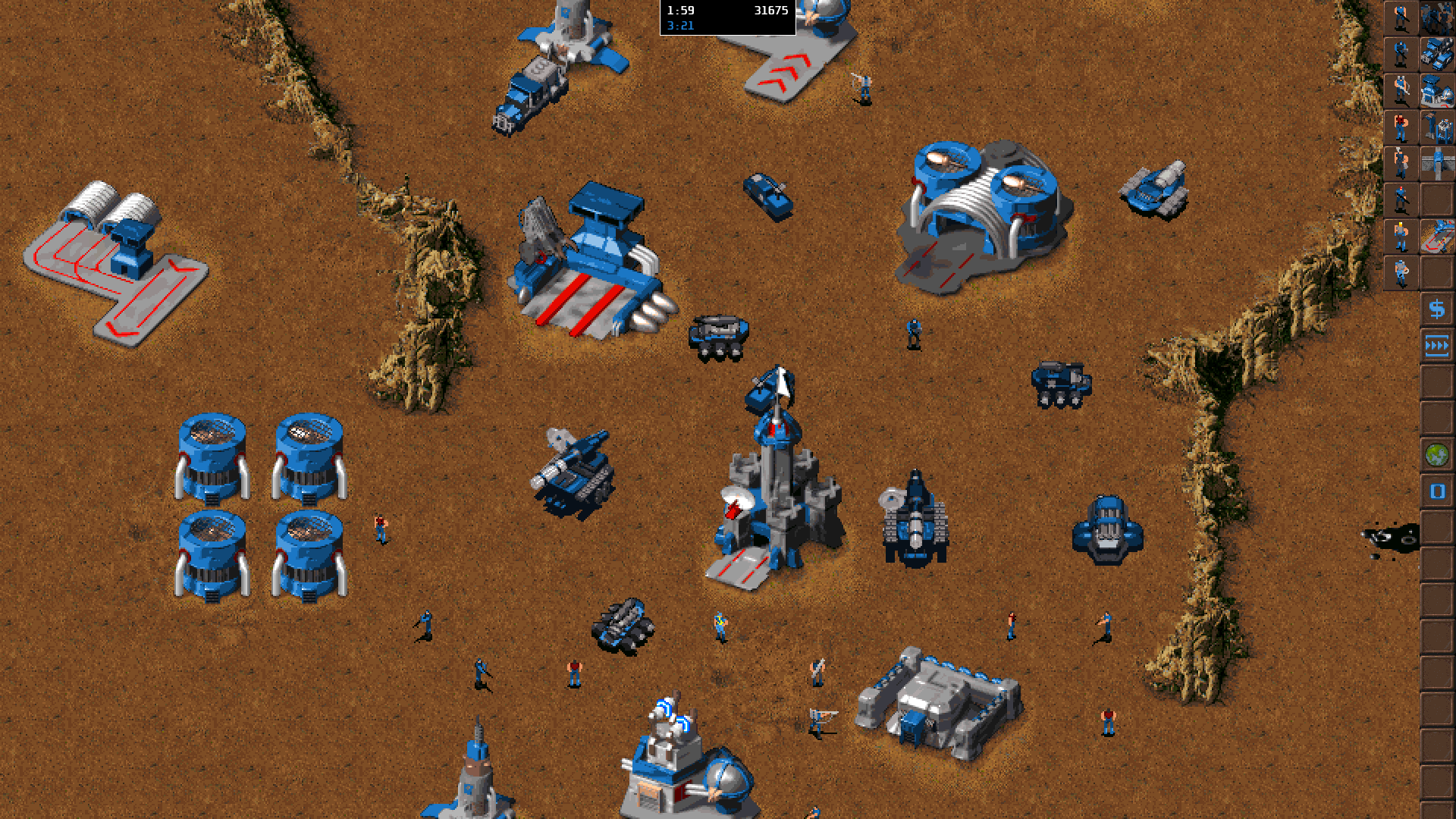 First we want to explain what the 0.1.0 milestone is, and what it is not. Those of you hanging around in our Discord server surely know about the lot of closed alpha tests we had in the last months, just to make sure our first milestone is properly playable. This milestone is focused around KKnD 1 and multiplayer gameplay. This means neither we have implemented any singleplayer experience, nor the KKnD 2 experience yet. Also a lot of features are still missing or incomplete so expect a bug to appear every now and then. So keep in mind that this release is still in early alpha stage and the current release focus lies on online and LAN gameplay. For the singleplayer experience you need to fall back to the original games for now. If you encounter any problem with the game, please contact us, otherwise we will be unable to solve it! We have setup a few dedicated servers located in Germany to play on if you are unable to open up the game ports in your router. And of course we will be very thankful of course to see more third party servers up in the near future.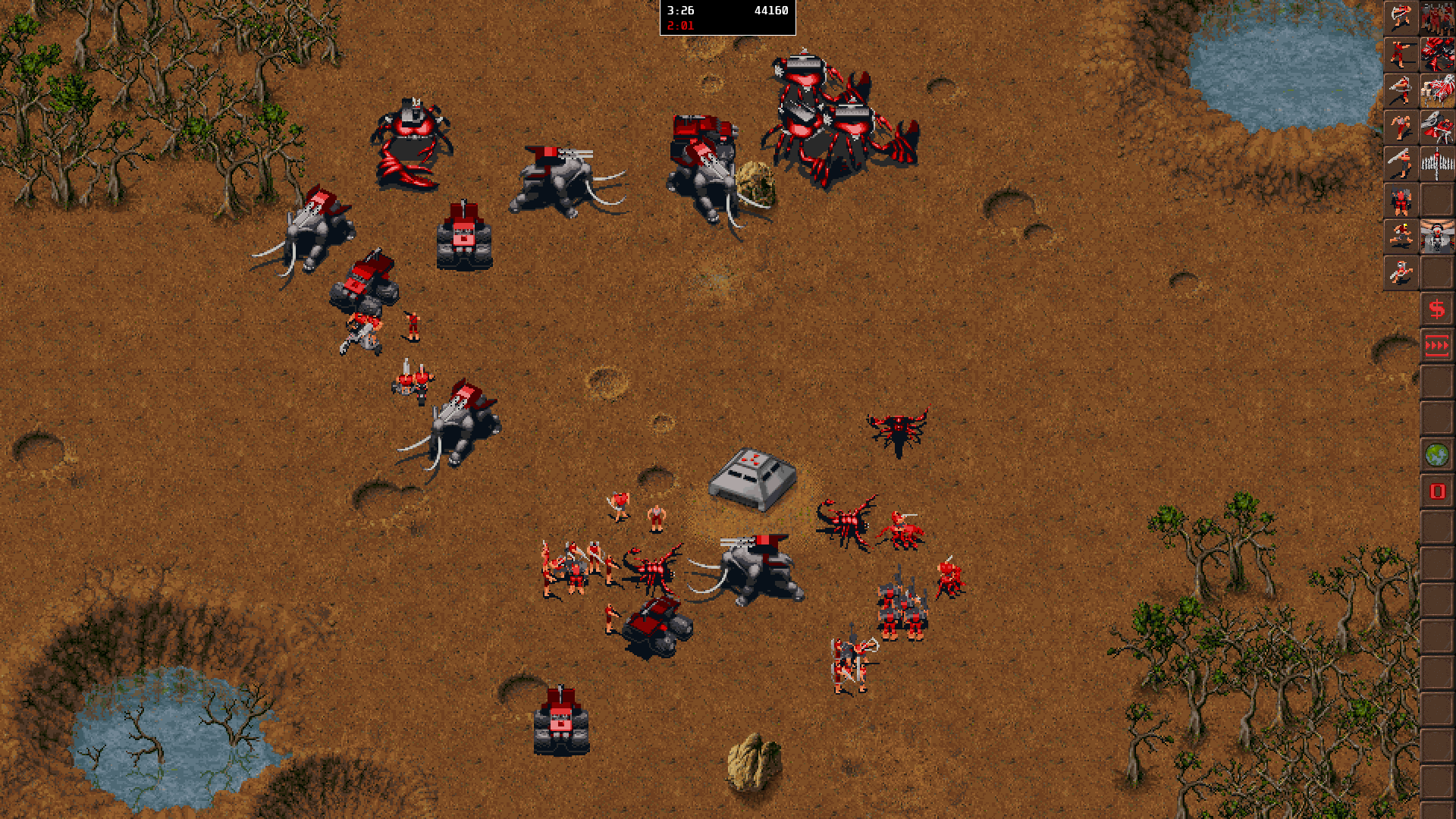 Along with the release, the whole project is now open source and uploaded to GitHub! Ever dreamed about working on KKnD or modding KKnD? Now you can! While the GitHub repository contains some additional features which are disabled in the current release, like the KKnD 2 implementation, note that it is disabled due to being nearly unplayable. Please prefer to use our release builds when playing.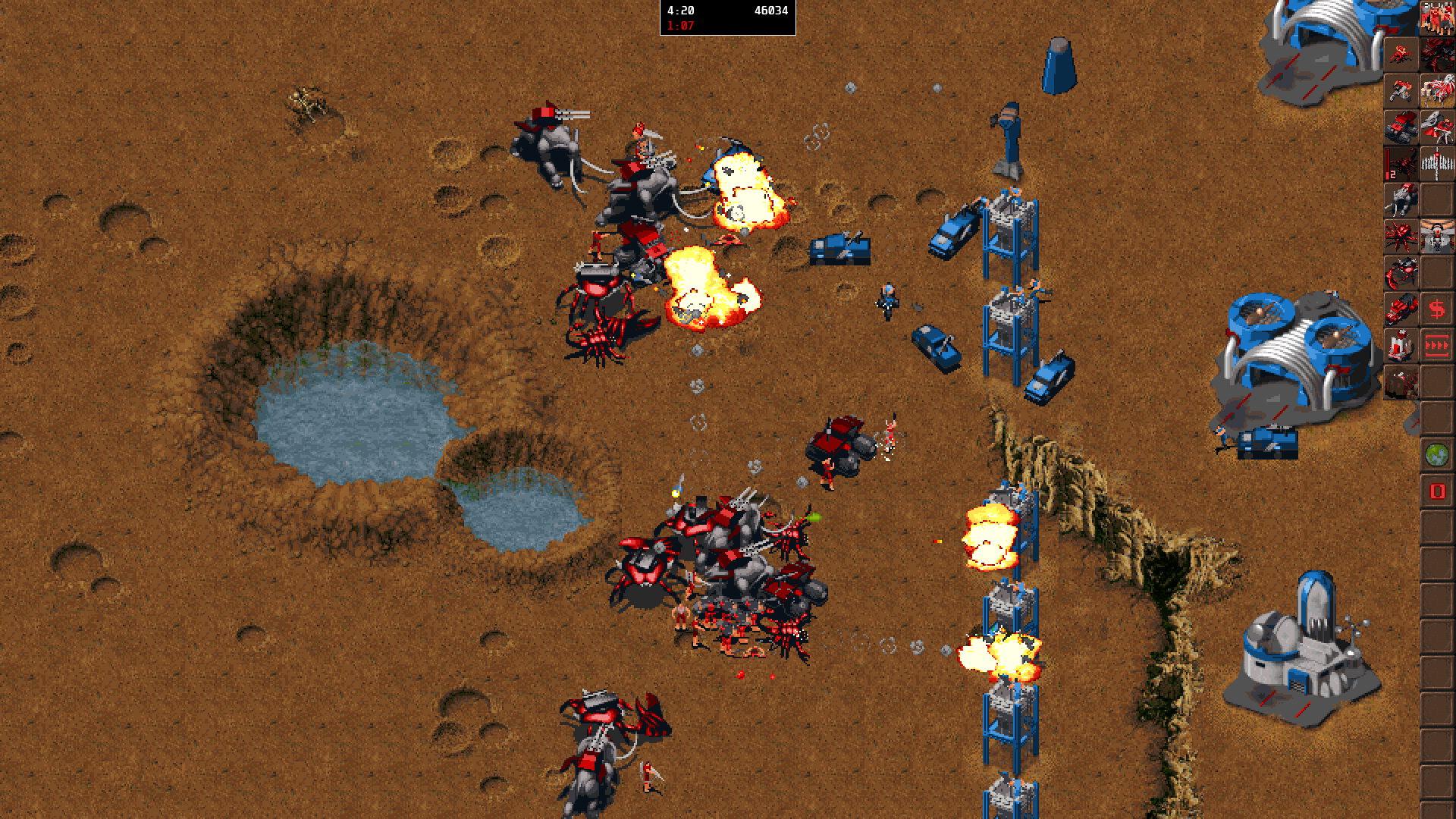 At last we want to inform about our Discord server again. This server is not just set up for the KKnD remake project, but for anything KKnD related. Regardless if you want to talk about KKnD in general, search for players, need support or want to help in the development of the project: our Discord is the central KKnD community location for you.
We wish you a lot of fun playing and hope to see you around!

Download links can be found here: