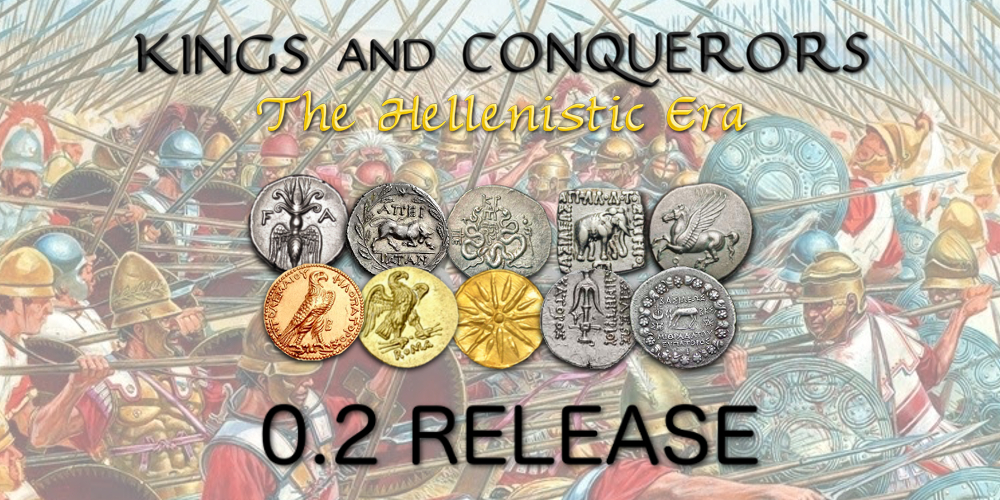 After an extended hiatus, the 0.2 release of Kings & Conquerors: The Hellenistic Era is out now! This version overhauls several core mechanics and makes a number of new factions playable.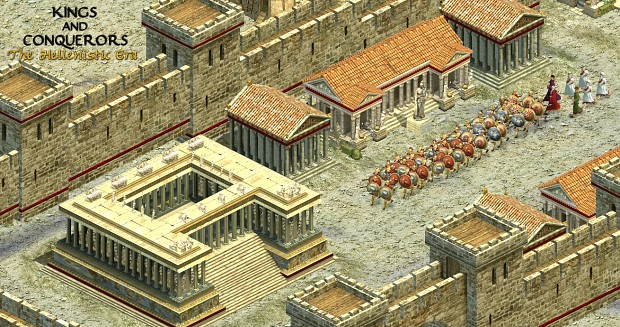 Eight new playable factions, from the Ptolemaic dynasty in Egypt to the Bactrians in the east
Fight out the Kleomenean war with the all-new custom scenario "Sparta Resurgent"
Instead of aging up, there are levels of national development that unlock improved technology and units
Several new wonders of the world, including the Temple of Artemis at Ephesus and the Pergamon Altar
A number of new units, including hypaspists and Spartan hoplites
Your choice of government as the Chremonidean League will allow you to restore either Sparta or Athens to their former glory
New upkeep script to reflect the impact large armies and cities can have on a nation's economy and food consumption
And many other minor changes and bug fixes
For a more detailed list of changes and known issues, please check out the expanded version summary in either download link!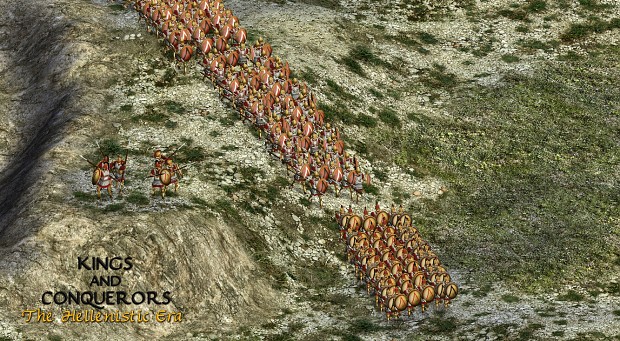 Additional Note: the End of an Era
I'm sorry to say, but is the last update to the Hellenistic Era I'll personally be putting out. It's been almost nine years since I made my first mod for this game (it's still up on Rise of Nations Heaven!), so I figured it was about time I moved on. There is however a 'fan-fork' of sorts being developed by Robur Velvetclaw (who has contributed to this mod from the very beginning), which you can get here. Velvetclaw's mod has many more playable factions and heaps of new unit and building art, though it may be missing core features or content that I specifically developed for this latest release. So you might as well try out both!
Lastly, I want to say a huge thanks to everyone who has supported this mod over the years, whether it's been through content creation, research, feedback or simply just a kind word here and there. While it's obviously disappointing that I wasn't able to get this mod to a state of completion, with everything I've had going on in my personal life, I'm glad (and a little bit surprised) that I've been able to get this one final release online, and I hope you have as fun playing it as I had making it!
It's been a good ride.
- Super7700