The next pictures are comparisons that display skins similarities with other textures of different Jurassic Park games: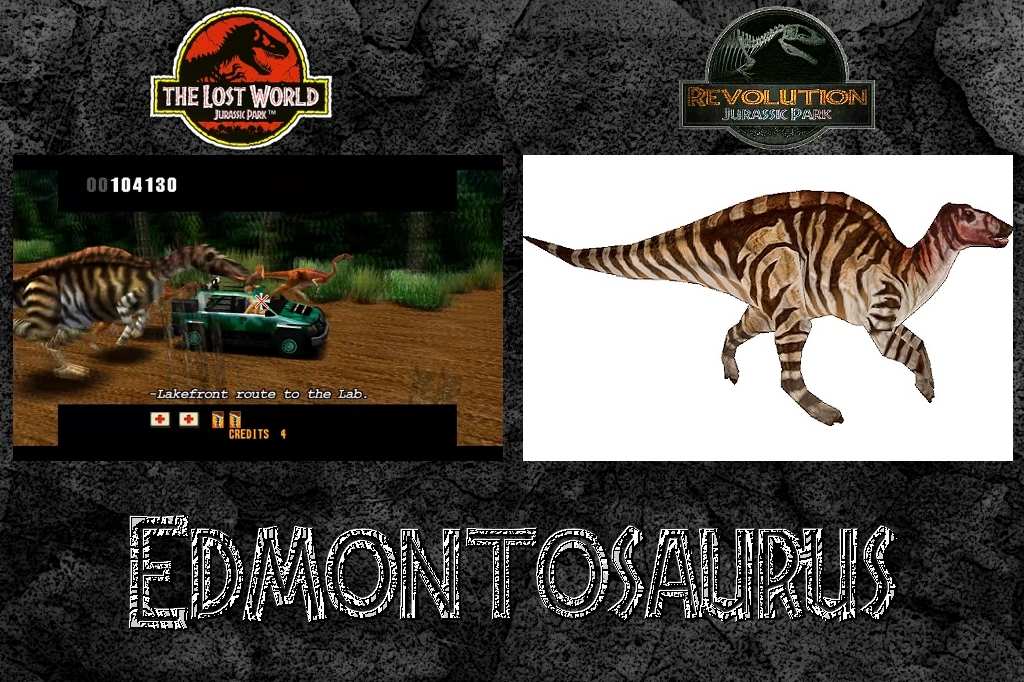 This texture is inspired in the Edmontosaurus that appears in "The Lost World: Jurassic Park" (1997 SEGA, Arcade Game). In that game, we can see an Edmontosaurus that does a short appearance at Stage 2 Intro and, while you are in the battle against Mamenchisaurus, a few Edmontosauruses appear behind this Saurupod.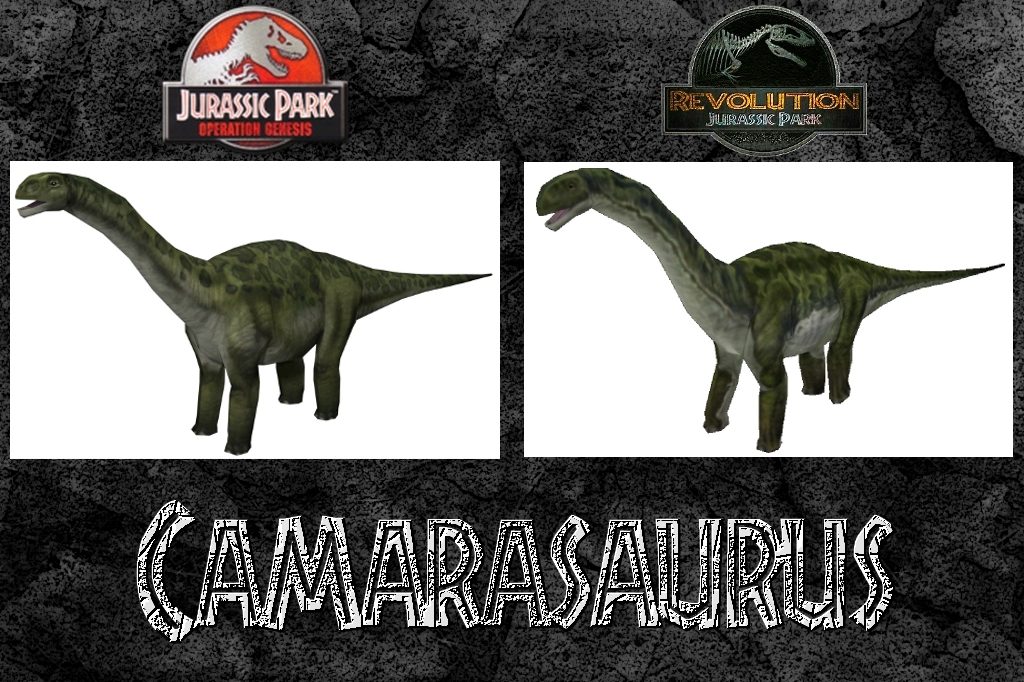 This classic skin belongs to Camarasaurus from "Jurassic Park: Operation Genesis", one of the most popular and favourite dinosaur games of all times. For Jurassic Park: Revolution, this texture was improved by adding anatomical details (as one of the remarked updates).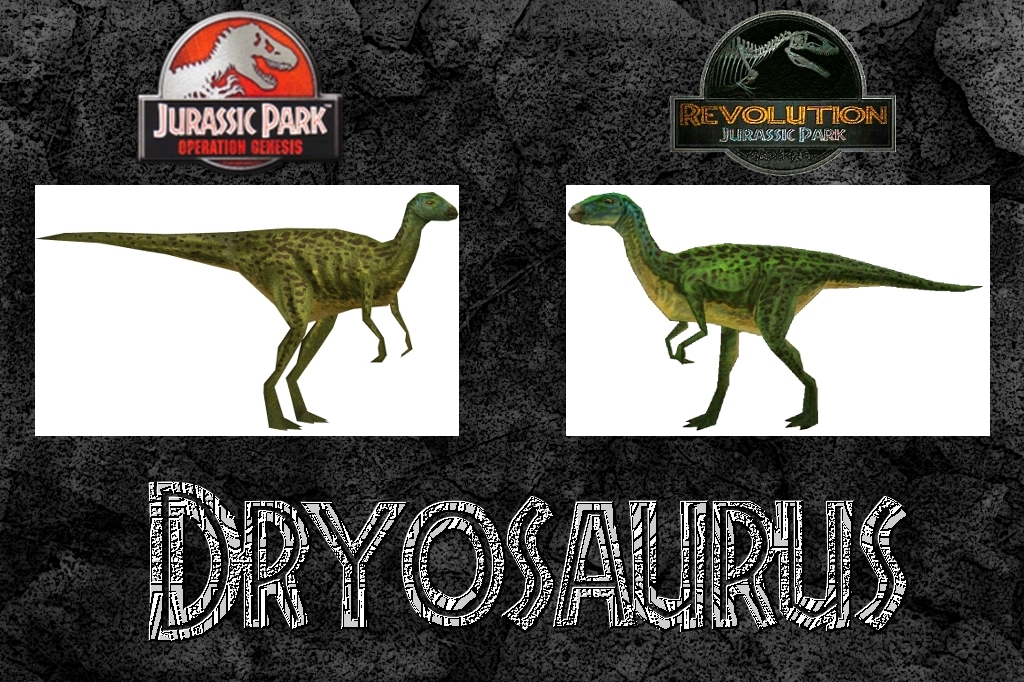 Again, this texture was created following the skin features that are in the Dryosaurus from "Jurassic Park: Operation Genesis". Anatomical details and vivid colors were added in the Dryosaurus version for Jurassic Park: Revolution.
NOTE: New articles will be posted to show more dinosaur textures and explain their designs.
- Special Thanks to Rodrigo Vega for creating these skins. Follow his art in Rodrigo's Art!
- If you want to know more content about this mod, check my DevianArt Page.
- Subscribe to my YouTube Channel to watch new mod showcases and trailers!