Hey everybody, its been a hot minute since the last article and progress has gone quite smoothly! A working vertical slice demo has been finished and in the process of improving it I've come across quite a few things that have made me want to go deeper on how the mod is designed. Specifically, things in Valve's code that was designed as a sort of "band-aid" to Half-Life 2's flaws that contribute to it being a much smoother and easier game than Half-Life 1. In this article I'll be going over some of the ways I'm seeking to make this mod more of skill based survival experience in the vein of HL1.
Item Dynamic Resupply
One item that Valve constantly uses in their maps is "item_dynamic_resupply", an entity which seeks to give the player whatever they need. Low on health and armor? You'll get that. Low on SMG ammo? Prepare to get tons! It's a mechanic that, at least in my eyes, seem to be in there due to Valve not having the time to properly balance its levels. HL2 constantly has you in situations where you can't move around meaningfully very much with ineffective hitscan weapons fighting enemies also using ineffective hitscan weapons. While this is rarely hard, it's not exactly "fair" in that it's often hard to meaningfully avoid damage. Compare this experience to HL1 where you're often left with not even 80% of your health for extended periods of time, but in levels where you're encouraged to use a multitude of tools to take out your enemies. This is an experience I'd like to create in my mod, so the dynamic resupply entity has been rebalanced a bit. Difficulty settings will affect how random it is, and how much it even wants to help you out. Easy mode will have it working basically the same while hard will have high chances for randomness, forcing you to play smart and be mindful of your supplies!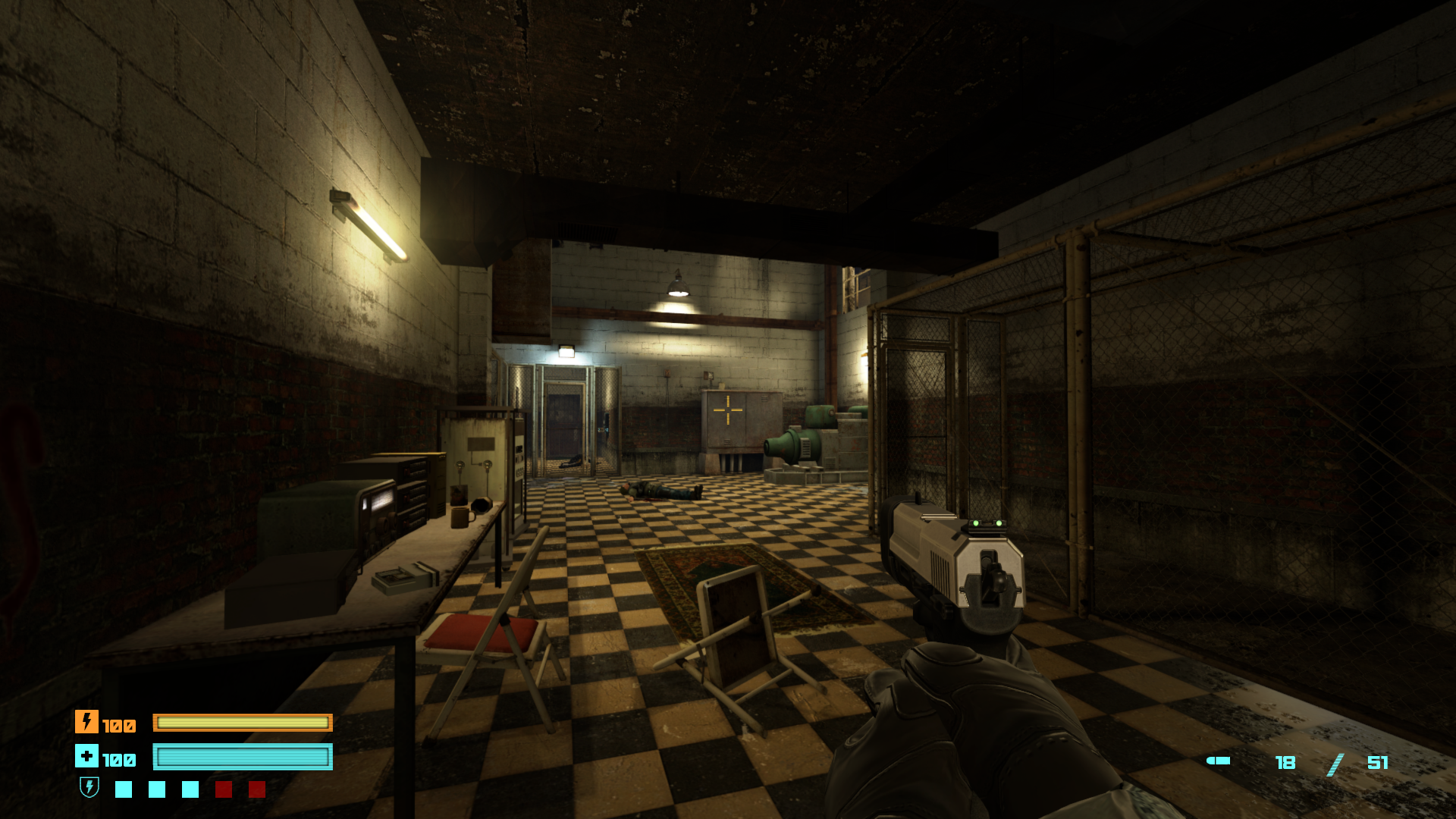 One odd piece of SMG related code
Another decision Valve made to make HL2 a bit easier and less resource stressful was to make smg's dropped by enemies give enough ammo to kill two more of that enemy. In other words, if you doubled a soldier's health, you should get double the ammo you were getting before. You'd also see yourself getting LESS ammo on easy mode due to this! This small bit of code has been removed and difficulty now affects how much dropped weapons give you the same way it affects ammo boxes.
Weapon Rebalancing
Weapons in Inhuman across the board are a bit more accurate and more powerful than what you get in Half-Life 2. The pistol's recoil is less random, the smg has some gradual recoil, and the AR2 has a more extreme but more controlled spread compared to its vanilla counter part. Enemies often flinch more when shot and some weapons can even stop them in their tracks entirely. These changes, combined with some great sound work by Nukedrabbit95, have been made to allow combat to feel a lot more intense and responsive.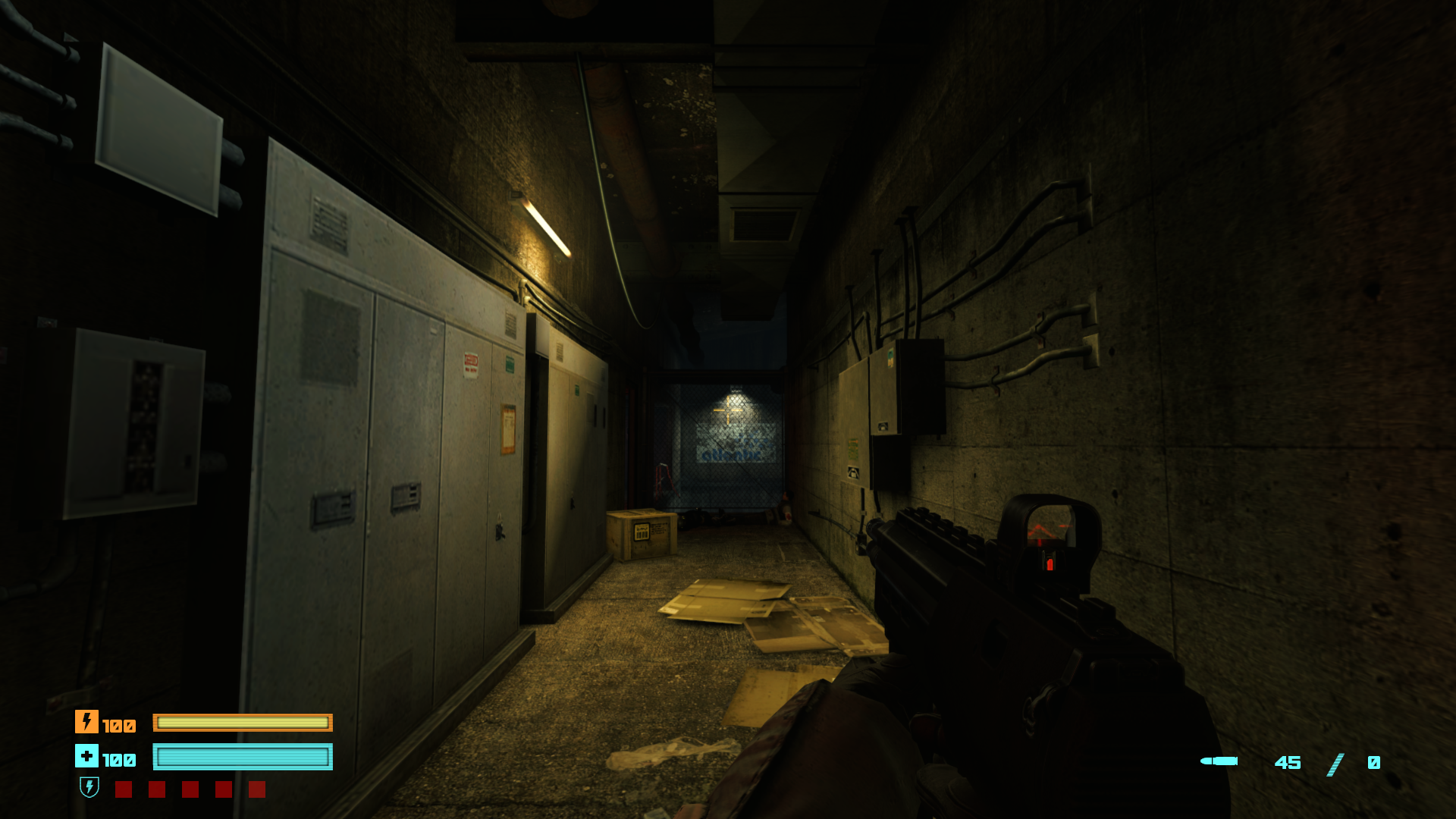 Closing words on the mod's progress
2019 has been a very good year for Inhuman. While I'm not quite comfortable showing off a lot of gameplay yet, the mod finally has some fairly locked down content with a lot more on the way. I'm hoping to have some kind of release by the end of the year and I'll be updating this page much more frequently, aiming to have an article at least every month or two. The next one will be on further improvements to the game's ai so be sure to follow for updates on that! If you're curious about smaller updates to the mod, check out my youtube page here: Youtube.com