I come to you with an announcement and a request. First first, we've been working on campaign missions, and it's proceeding well. Rather than focus on our 15+ mission main campaign outline, I created a small two mission outline as a tune-up. Think of them as a demo, a small story set in the same universe but not directly a part of the main campaign story.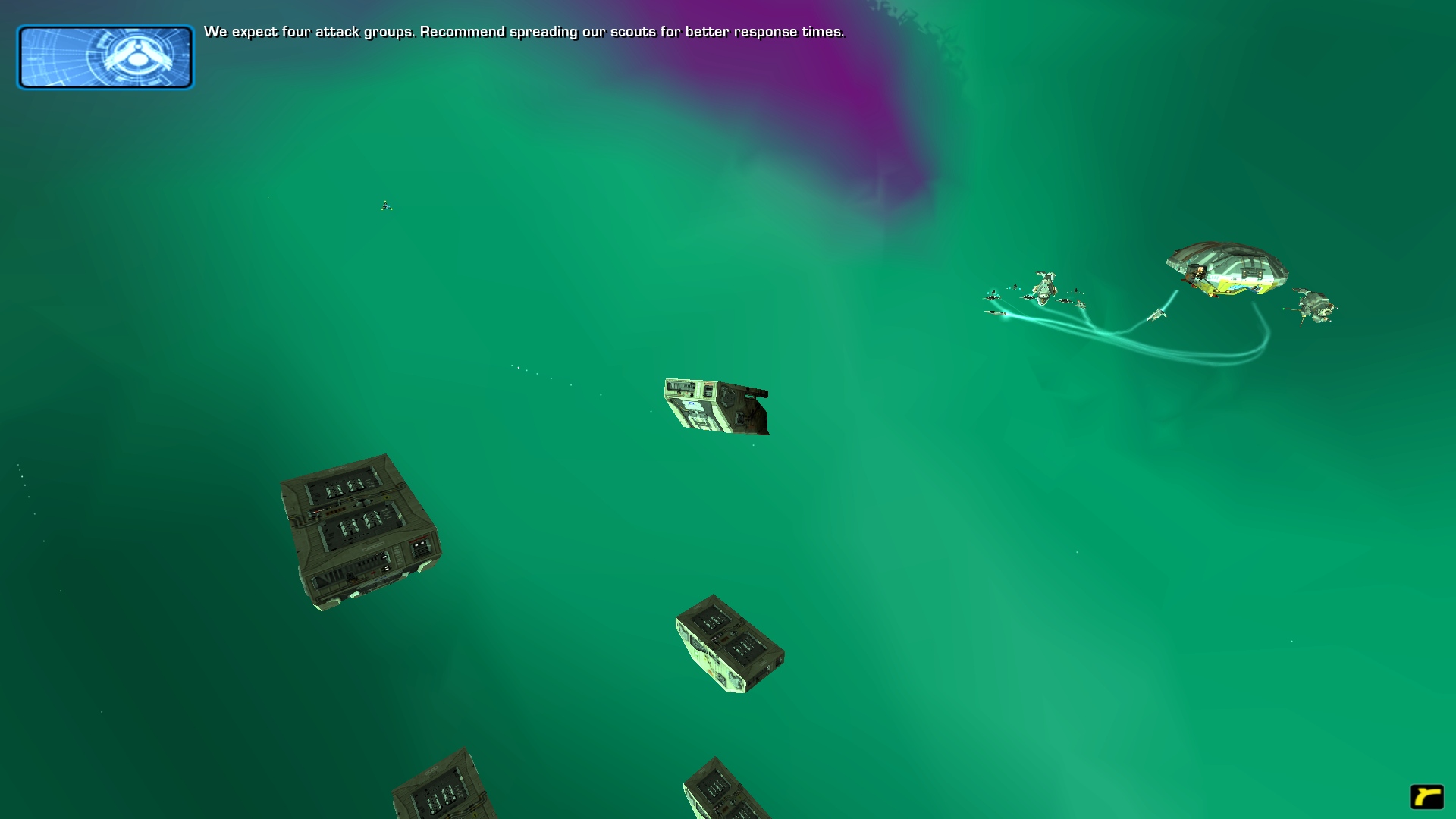 The first mission of this pair, pictured above, is quite playable at this point, though there's a lot of tuning and content creation left for it. One other note about the mission, it makes use only of fully textured models, so no flat-colored rectangles distracting you from the experience, but many of the ships aren't perfectly matched with their use. For example, the Vaygr heavy harvester is being used as a Taiidani cargo ship, and corvettes are hyperspacing because we don't have a proper support frigate to ferry them into the mission. As more proper ships become available in future releases these missions will be updated to use them, with some potential for changes in how the mission plays based on the different ships.
Now the request: To make sure the mission is both fun and stable I'd like some fresh eyes testing it. Testers will likely be asked to play multiple versions of the mod, will probably have to deal with annoying bugs, and will be expected to provide feedback on their experience even if they hit no bugs. Testers will also be given versions that lack all the finished content that surround the gameplay, so if you want to play it for the first time with all that stuff already there, don't apply for testing.
If you want to test the mission, please PM me directly. If response is strong enough I'll be limiting the number of testers for my own sanity. This post will be edited when testing is closed.
Thank you all for following the mod. Response to the last release was encouragingly strong, and I hope we'll have exciting new things for you to play soon.