Hedon's at 0.8.a Now
I'm already working with the dedicated tester/patreon feedback I've been getting these days, but yes, the 8th map of Hedon, "Pale Wind" is out and getting the polish.
This map will take the player to a whole new environment - the icy mountain heights culminating with a remote Dwarven Fortress. And yes, the Dwarves have been furthered in their design - perhaps a bit overkill for this one map appearance - but I think world building is a very important aspect which reflects upon the gameplay itself.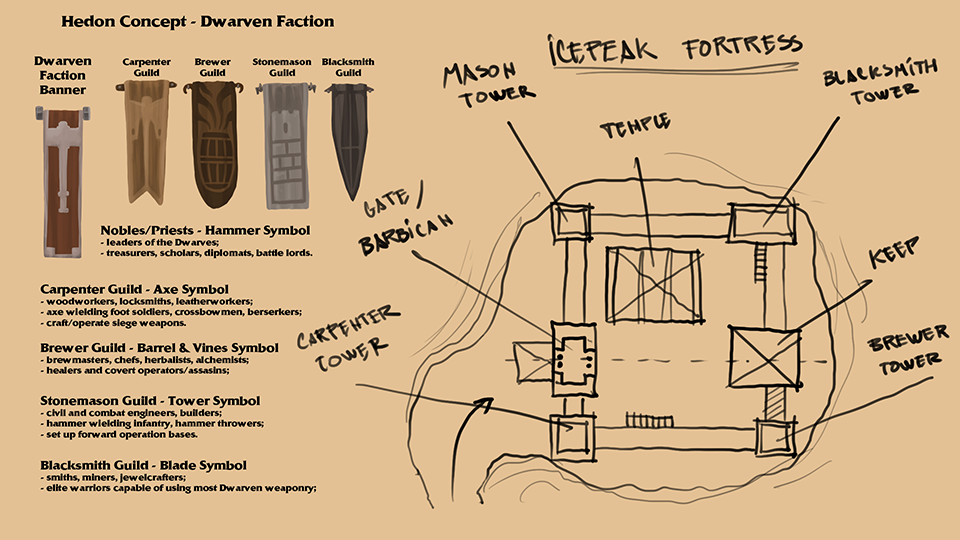 Map08 - Pale Wind
The map itself starts on a chill tone with a focus on atmosphere and exploration but in the second half it ramps up in difficulty by keeping ammo and other supplies scarce (which goes fairly well with the frozen wasteland theme). All this while you have to take over a Fortress chock full of Cultists and Demons who don't intend to give it up very easily.
If you want to try it before everyone else, as always, it's up on Patreon.

Difficulty Update
As some of you may know, Hedon's employed modifier-based difficulties. So far, difficulty levels accounted for the ammo/health/armor factor that you'd pick up, but this has changed with the recent difficulty reworks.
Hedon's introducing yet another retro shooter feature - hand placed items/monsters depending on difficulty. Yep, each and every map now has custom drops based on the difficulty you play on, so for example if you play it on Casual (lowest difficulty) you'll be finding more health and ammo drops laying around, and there will be less enemies in trickier areas. On Hardcore (4th difficulty) you'll now get to further test your survival skills by stumbling upon less stuff in the open and having to find secrets and explore in order to stay fully ammo-fed.
The most interesting, however, is Brutalizing (5th difficulty) which downright alters the gameplay, adding many new monsters (and tougher monsters show up earlier on, as well as the heavy weapons needed to dispatch them). Certain normally peaceful/atmospheric areas are now populated, there are many extra spawns and in general, the gameplay shifts towards proper carnage.
Here's a look at the final battle from the Forge level, done cleanly with the help of few Sentry turrets.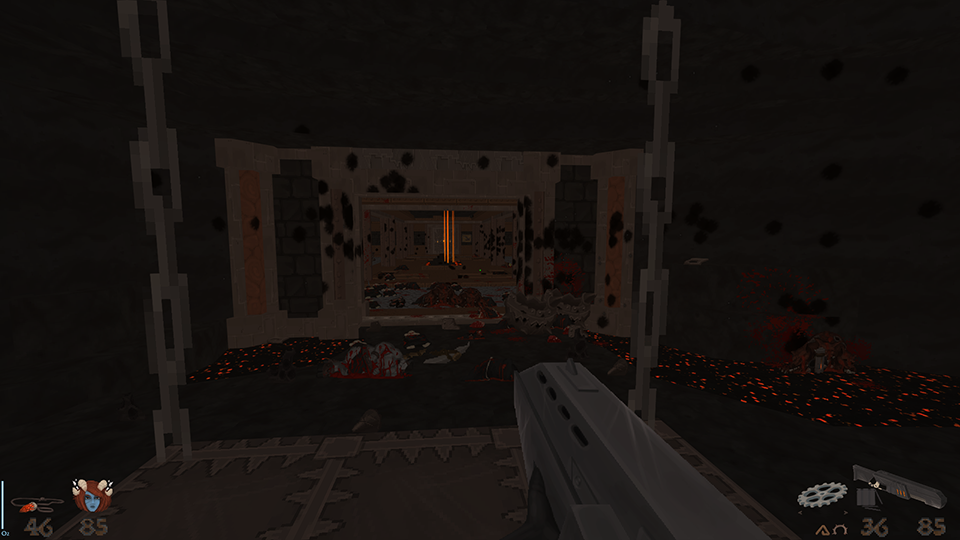 Quite the mess, huh?
New Soundtracks & Patreon Rewards
Akhzul is back with more original tracks. Go check them out!
...and of course, new Patreon rewards are in!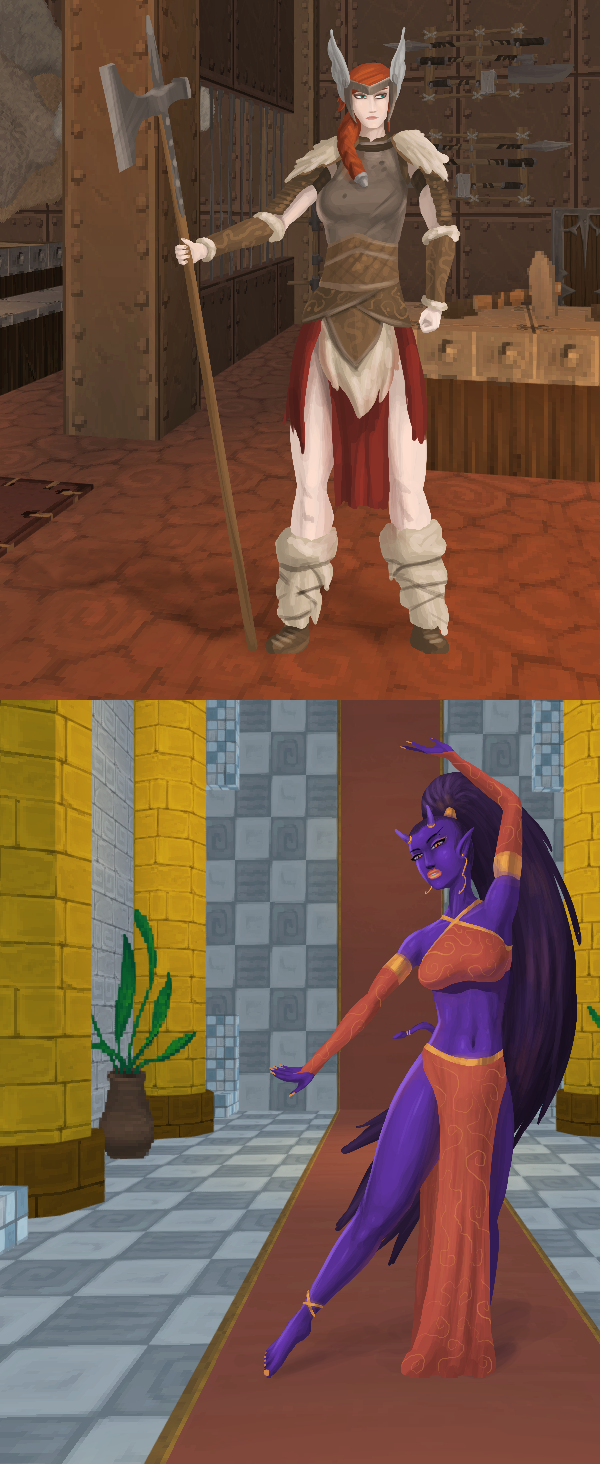 Thanks for all the support! More to come!