Sins of the Prophets Alpha v0.75.1 Release Notes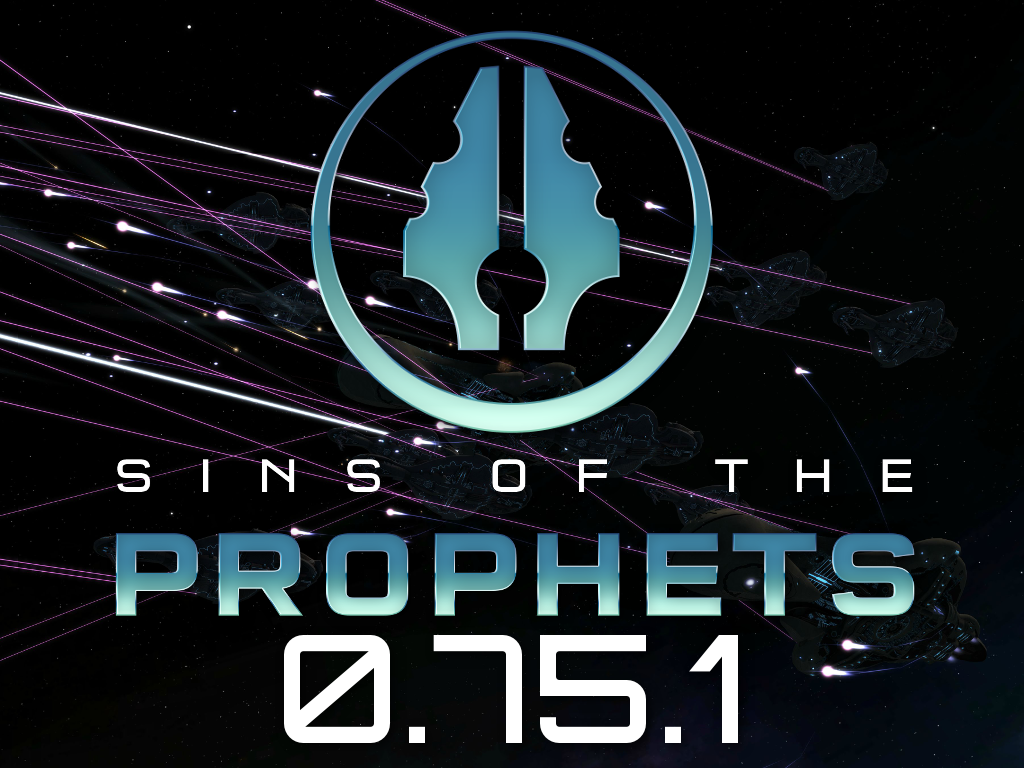 Hello and welcome to Sins of the Prophets v0.75.1! (We've pushed out a quick patch to the mod updating her from 0.75 to 0.75.1, see bottom of article for changelog.)

For those of you who are totally new to SotP, I'll try to quickly explain what she is:

Sins of the Prophets (SotP) is a Halo total conversion mod for Sins of a Solar Empire: Rebellion v1.82 (SoaSE). The mod replaces nearly all assets from the stock game to create a new game based in the Halo universe. From ships and orbital structures, planets, weapons and other various effects, down to sound effects, voice-overs, and the soundtrack - all replaced with custom content worked on by the Halo community, especially the folks here at Slugfest Studios and our sister mod Homefront, a Homeworld 2 mod that you should check out when you've had your fill of SotP. The game itself is based around spaceship combat and empire building. In our mod you can play as either the UNSC or the Covenant, and many maps contain Insurrectionist elements and well as Forerunner AI and megastructures to conquer or explore.

Our last release was in July of 2014. Shortly after that we realized the mod's base code was from 2008 when the original team had begun work on the mod and it had several crashes and issues we couldn't hunt down. In the last year and four months we've completely rebuilt the mod from the ground up, as well as rebalanced the all units and updated nearly all graphical and audio elements in the mod. v0.75 is a wholly different beast to v0.56.1 and we sincerely hope you enjoy it! The following are some details about the new balance between the factions provided by one of our lead coders Cole Protocol, without going into specific stats so that you might discover it by yourself.

Hi everyone, Cole Protocol here, coder and balancer at SotP, to give you an update on the inner workings of the mod and its balance. Over the last few months, the coders at SotP have been in overdrive getting the balance of the mod at an all time best. Both the UNSC and the Covenant have undergone a complete and total rebalance, and absolutely nothing was left untouched. Next release you will find both factions to feature a refined and diversified playstyle. With that said, lets see some details on what those changes might be!

The UNSC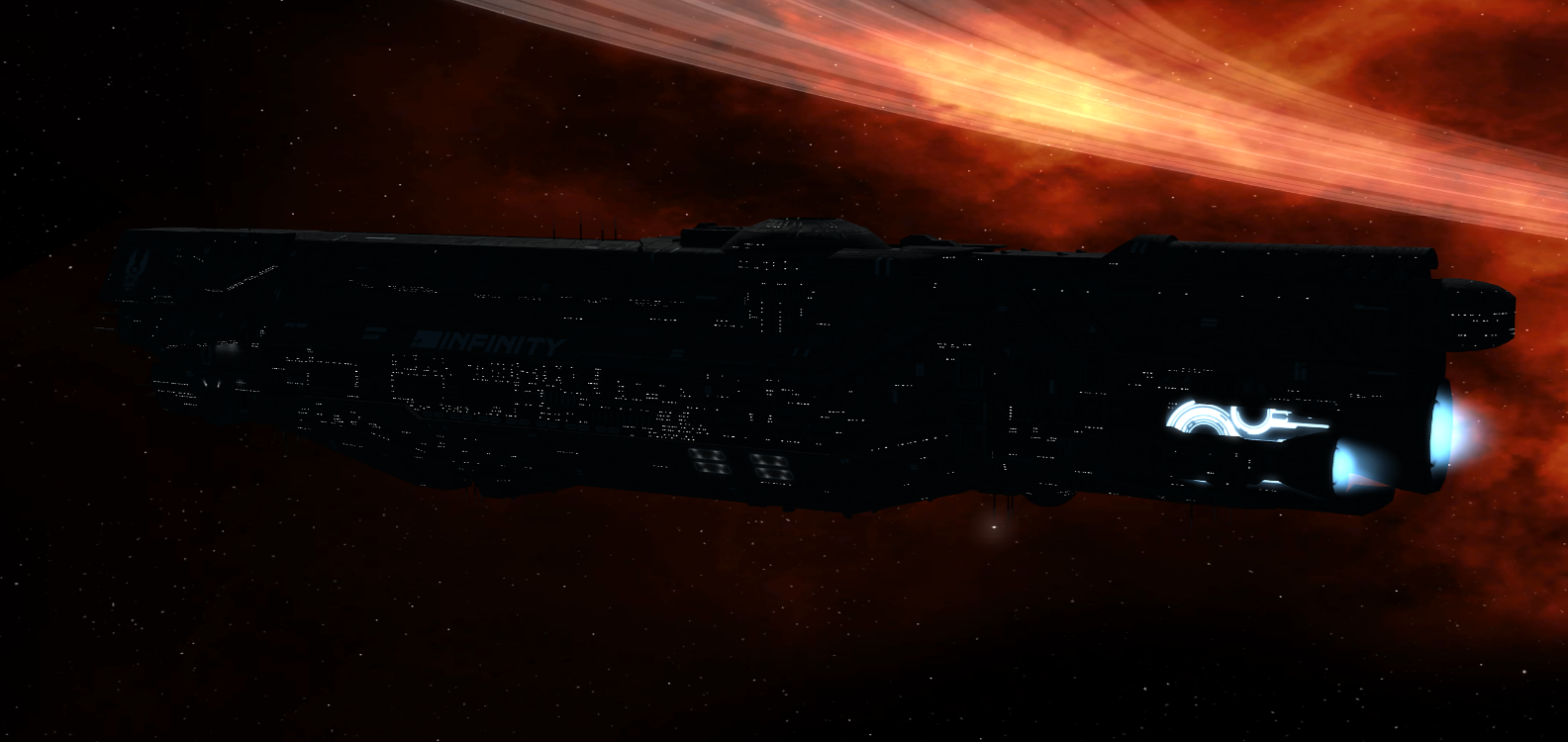 While the UNSC has kept its core strategy and defensive playstyle from our previous release, it has been revamped into a much more interesting faction. Fleet engagements with the UNSC are now even more focused on alpha striking your opponent; making that first volley count will either make or break your fleet. The UNSC is not nearly as durable as in the current release, and if a ship takes a series of hits it will more than likely be crippled, or entirely destroyed. Your ships will matter now, and losing them will be a hit to both you, and your fleet. While easy to rebuild, you will find the UNSC to now be slower when moving ships around, and more difficult to keep up a coordinated assault. However if you can keep up a coordinated attack, you will find the UNSC to be very effective at overwhelming opponents by sheer attrition.

The Covenant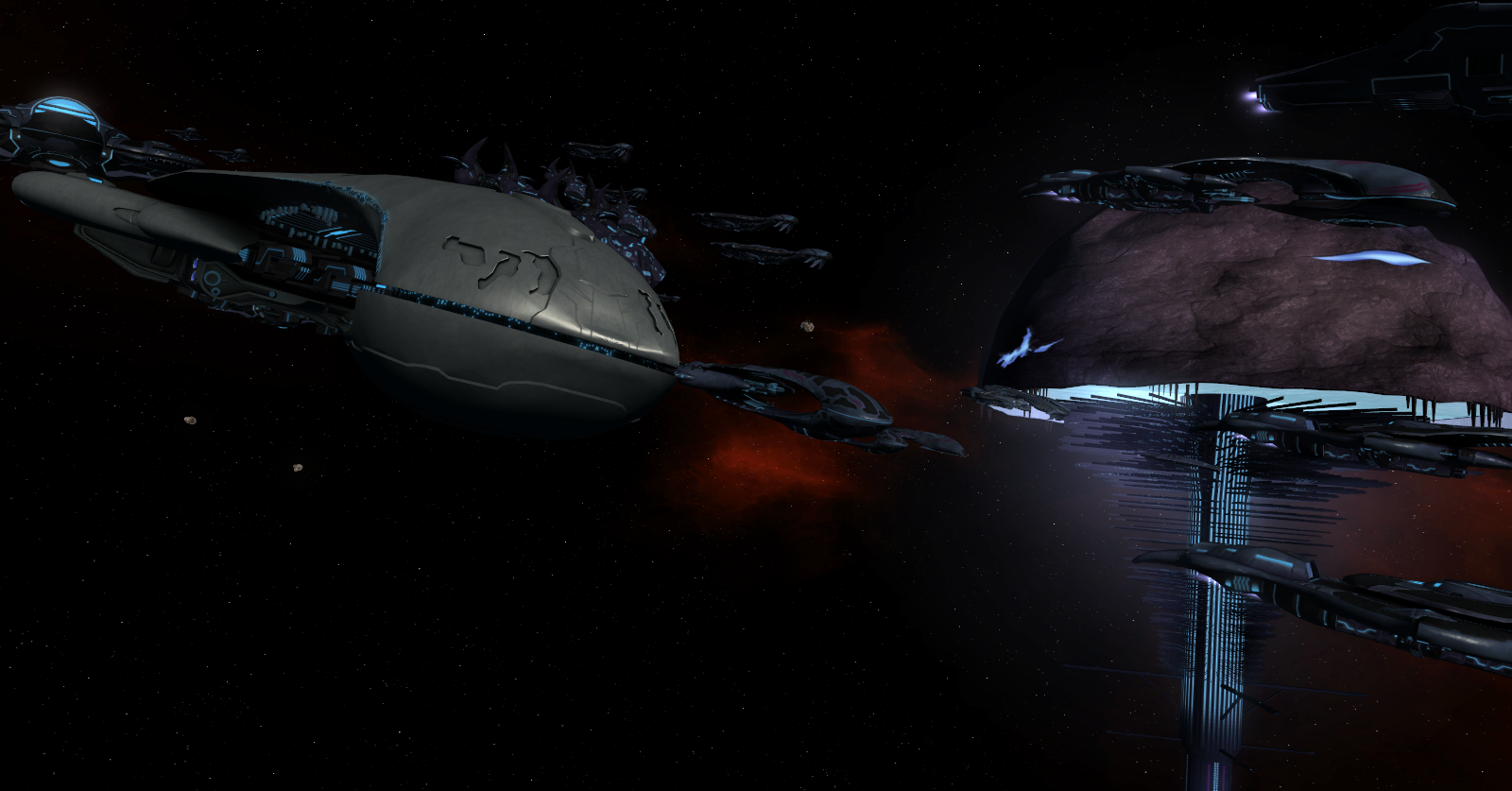 Where the UNSC kept its traditional values, the Covenant has been made almost unrecognizable in comparison to its former self. Next release you will find the Covenant to be an entirely different faction, now focused on speed, and blitzkrieg like tactics as you overwhelm your opponents in a cloud of plasma, and burnt metal. While the UNSC is doubling down on the alpha strike, the Covenant are now focused on dealing consistent damage during an engagement. If you can keep most of your ships alive after the first volley, you will rend the enemy fleet before they know what happened. Covenant ships are also comparatively much stronger than the UNSC-- A single Covenant capital ship can more than easily pulverize a small UNSC fleet without consequence. Covenant fleets are no longer something you can take down with a single Shiva, their ships are stronger, their weapons more potent, and their speed unrivaled. When moving as a large cluster of ships, only sheer UNSC Alpha damage can hope to stop them.
We've had to throw out a quick patch to 0.75 updating her to 0.75.1
v0.75.1 Changelog:
Confusion over how to build UNSC starbases corrected. (Through Phoenix colony ship.)
Flood icons corrected.
Covenant AI improved.
Misc. UI fixes
Removed UNSC Structures on Covenant map starts.
You can download the mod here:

ConorChaos took a look at the mod! See below: