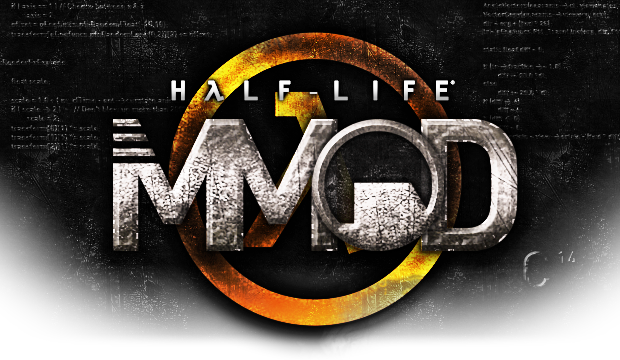 Half-Life 1: MMod - Version 2 Announcement!
It's been a while, hasn't it? Well, let's get straight to it then.

It's been 8 whole years to be exact, 8 years ago I've released first "MMod" to the public, truthfully it's an incredibly janky mess of content strung together by weird design choices. Back then I didn't really care about any form of game design cohesion and just made things for fun. Since then I've learned a thing or two about game design, code and VFX design and I felt like it was the right time for me to look back and remake the thing that started it all and bring it to the proper MMod standards.

So, how it all started? Pretty much just like any MMod project. I've started fiddling with GoldSRC back in May of 2020, just to remember good old days when I had much less responsibilities and worries, but also to branch out from the monotony of every day life. Honestly I didn't expect it to turn into full blown project at first, but, as it usually happens, things go out of hand. Truth be told, I've had an idea to remaster HL1MMod while I was working on HL2MMod, but I couldn't spare any time for anything but it.

Now let's go into details of what Half-Life: MMod is!

The goal of Half-Life 1: MMod is to refine gunplay and combat mechanics, enhance immersion factor by giving Player more options and combat opportunities as well as slightly enhance visuals and appearances of certain things using lore/original design friendly approach. Half-Life 1: MMod also offers minor AI enhancements, slight map visual modifications and pacing changes, plenty of bug fixes, slightly enhanced visuals, new weapons, combat VFX re-design, sound redesign and much much more, while keeping some of the features as an optional choice through built in options menu.
Half Life 1: MMod offers :
- Revised gunplay, dynamic weapon bullet spread, smooth recoil.
- Enhanced player and visual feedback
- Minor AI tweaks, nearly every character blinks
- New weapon animations
- Built in chapter selection system
- Revised weapon models, animated screens and eyes
- New arsenal, special weapon functions ( silencers, addons )
- Plenty of bug fixes
- VFX re-design
- Sound re-design
- Weapon foley sounds
- Restored HEV voice lines
- Slightly enhanced visuals
- Visual and pacing related map tweaks and additions
- A lot of things are optional
- Lore friendly
This is just a tip of the iceberg, I'm omitting plenty of smaller quality of life fixes and features, I'll let work speak for itself.

Now it's the time for the media!
Well, that's about it for time being, I won't give you any release dates, because quite honestly I cannot predict how long it'll take for me to finish it, since it's more or less on-and-off project for time being. I'm currently concentrating on my C&C project and freelance work, but you can expect this page to be much more lively now.
By the way, I've revived my Patreon page, consider checking it out if you're enjoying my work, any help is greatly appreciated!