It has been a busy month for everyone, version 0.1 got released exactly 1 month ago and to celebrate that we got some news for everyone
The developer team
This started of with just PsychaosX coding/mapping everything for version 0.1, but as happens to mods with a good concepts they get attention and grow. In the month that followed the release 3 people joined the team. BurninWater(hi everyone ^^), I am a mapper and busy learning to texture and model to get the new map up to speed, my background is mostly bound to jailbreak source, I mapped quite a bit there and still got a nice map on my hard drive ready to get released when I finish texturing and relighting it. Beyond this I have been busy lighting and detailing the maps (with nice progress I might add) and creating a new map (which I will go into further detail on further into this newspost :))
Freshy Fresh, a mapper in the making, he started on a hl2 themed tag map of which I cant reveal anything just yet and, of course, our first tester Qu1f
Progress
A mentioned in the summary we made quite a bit of progress, both on the code department as in the mapping department.
Coding
PsychaosX is busy implementing and testing a few new tag game-modes (which I will reveal in the next news post) and other nice things, amongst which are power-ups. With these power-ups you can think of things like speedboosts, which make it easier to run away from "it" and easier for "it" to catch someone and removal of the trail to make it harder for someone to find you.
Mapping
As mentioned I took pretty much the entire mapping side of the mod on my shoulders and I am doing my best to improve the looks of the current maps and adding new maps. I will start of with some bad news, we decided to drop hlt_playground for the time being and as such it wont be included in 0.2. Now on to the good news again, to show the progress we been making we got a few before and after screenshots of hlt_rooftops.
Before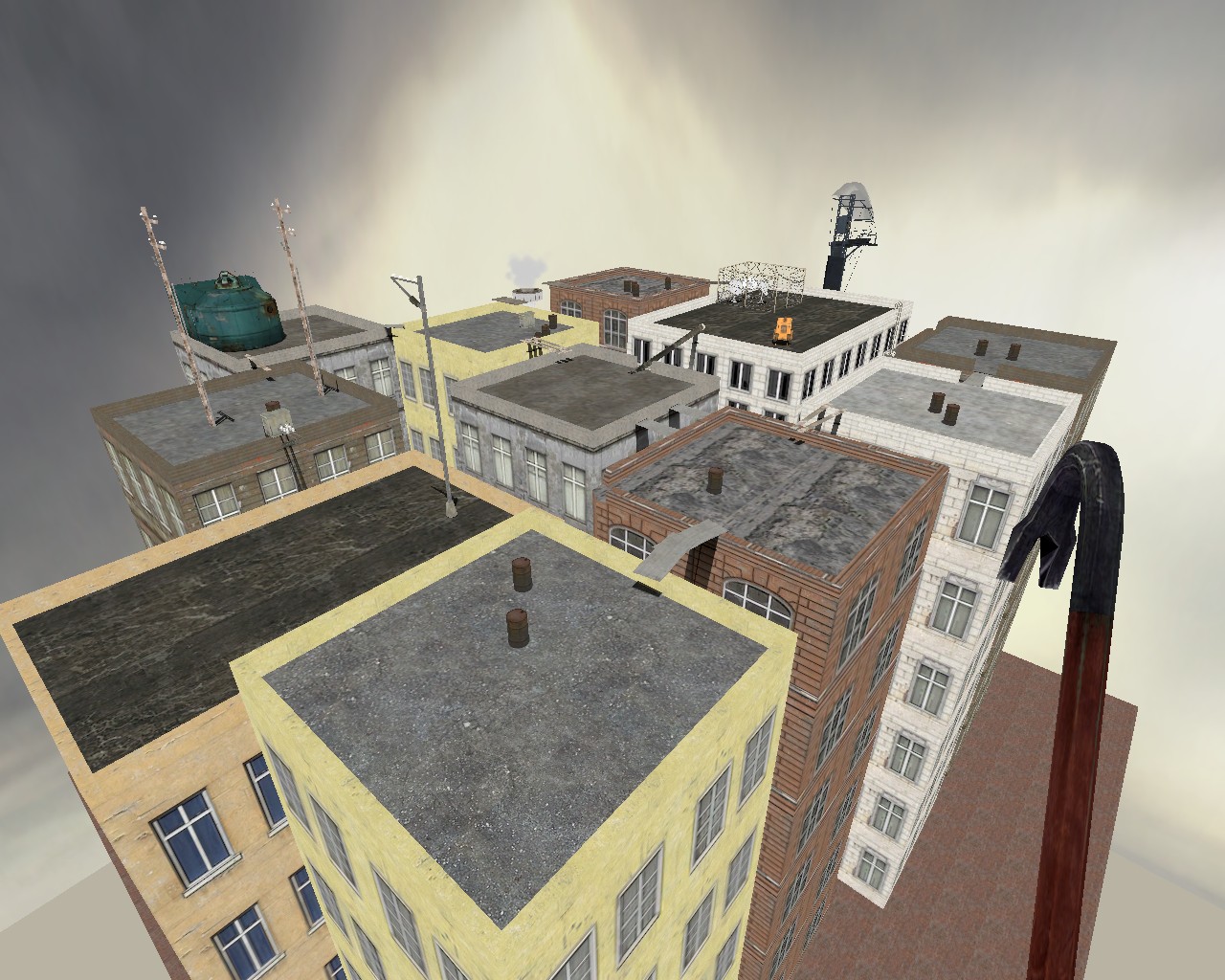 After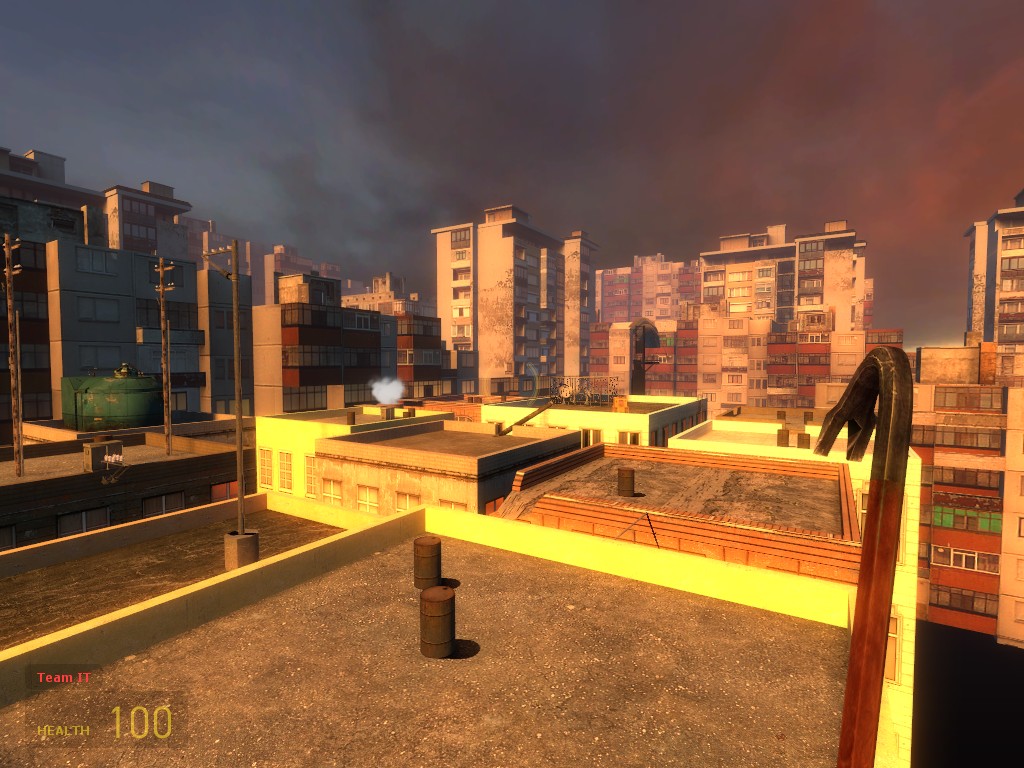 Before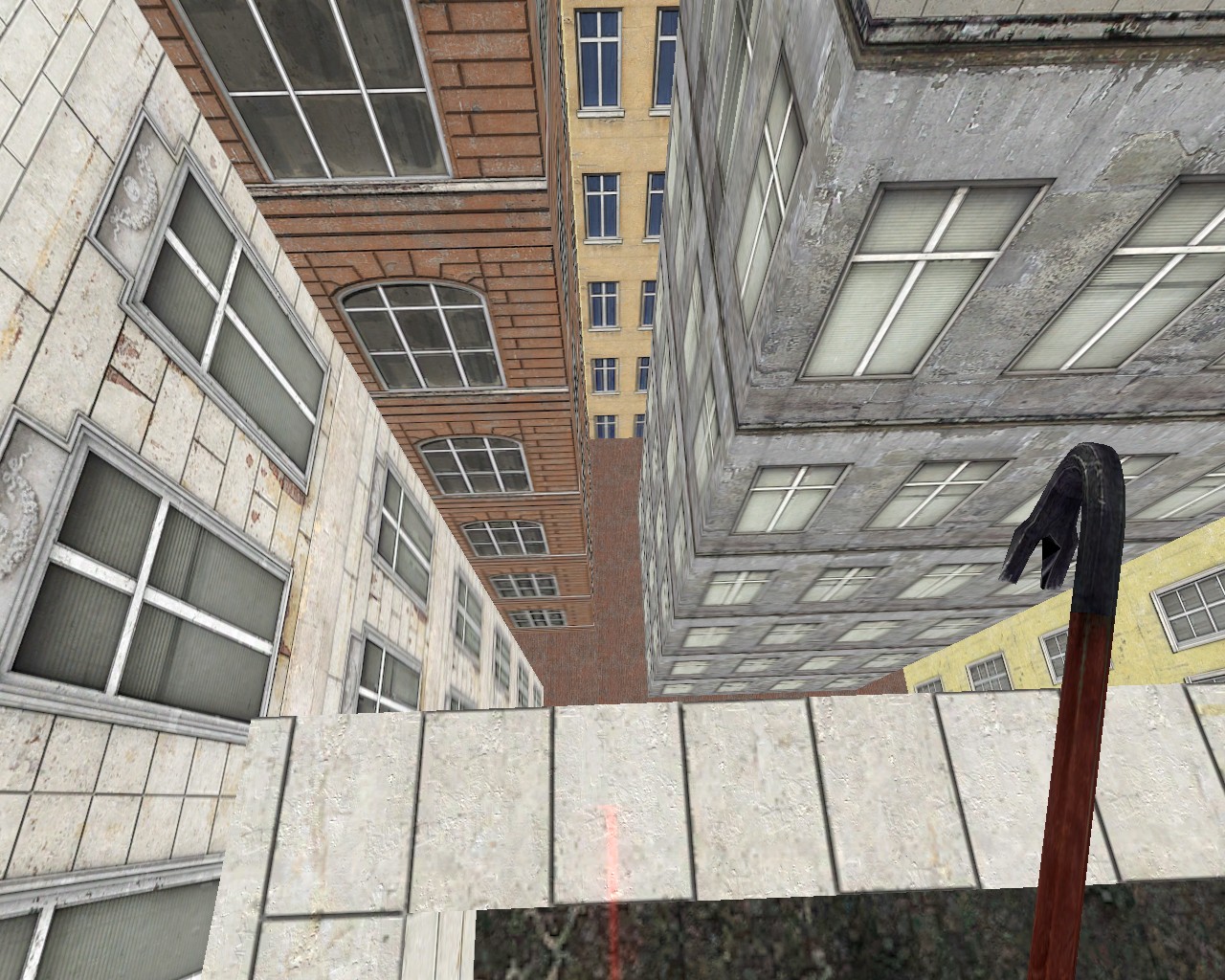 After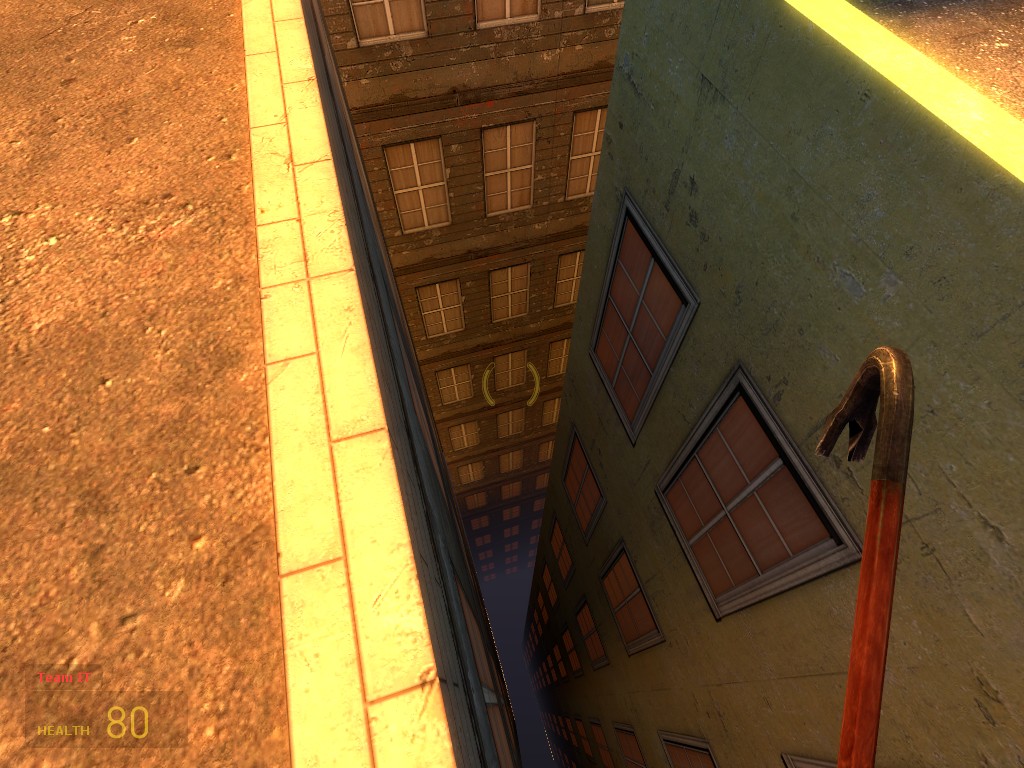 Now on to the new map, unlike the previous maps this map will be made completely out of the halflife2 universe and into the space-age, quite literally. The map itself will be situated on a spaceship which is divided up into three parts, the bridge/command area, an engine/power-core area and a spaceship hangar. Screenshots of this new map and the improved hlt_field will be shown of in the next update..
Recruitment
As progress is made in the mod we need people to test with us so anyone willing to help would be more as welcome. We do expect people that want to help test the maps/new code to behave in a (semi)mature fashion, especially since everything is being done to keep things fun.
Graphic artists, mappers, sound artist and coders are more as welcome to apply as well, some form of previous work to show would be appreciated but ain't necessarily required.
Special thank you
We also want to thank wills from the JailbreakSource team for making a private forum for us on their website.