Half Life 2: Raising the Bar REDUX: March 2019 Update
Hi, everyone. Welcome to our March 2019 update. This update's less of a full-sized content dump and more of a small update on our activities over the last few months. As we announced in our anniversary update, we're phasing out the format on ModDB and YouTube and limiting it to teasers, but smaller updates like this one might crop up here or there.
New Team Members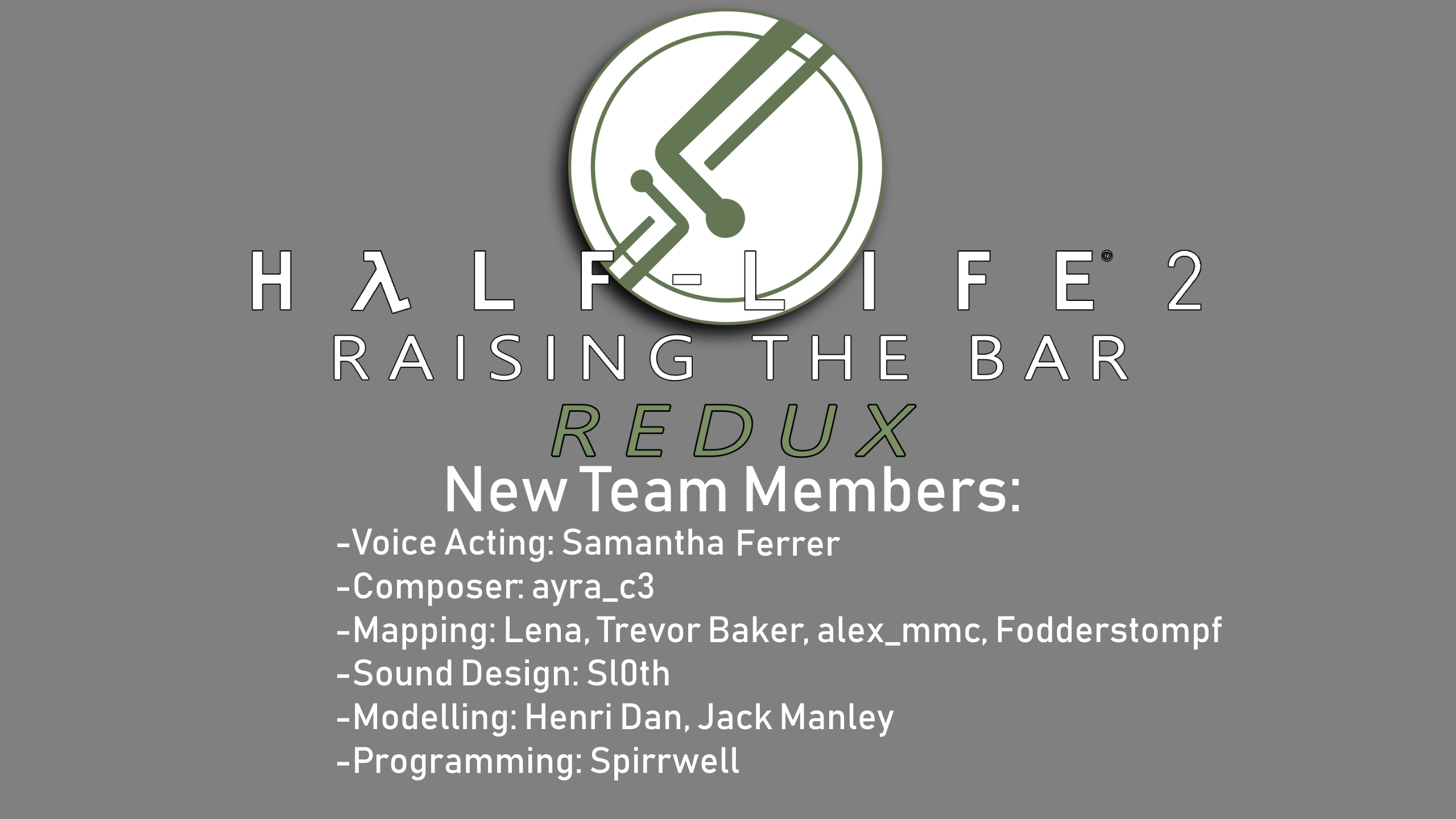 Firstly, I'd like to announce that the RTBR family has once again swelled in size since Christmas. We've gained a new composer, Ayra, whose work you'll be hearing later in the update, as well as four new mappers: Lena, Trevor Baker, Alex_mmc, and Fodderstompf. We also have a new sound designer, Sl0th, two new modellers – Henri Dan and Jack Manley, and a new programmer, Spirrwell. Finally, we have a new voice actor – Samantha Ferrer. Samantha has a few words of introduction about the role she'll be playing in the mod:
Samantha: Hi, everyone. My name's Samantha Grullon Ferrer. I'll be voice acting the character of Alyx Vance in Raising the Bar: Redux. My impression was chosen because it strikes a good middle ground between older versions of her voice and the final product as seen in Half-Life 2, and I'm looking forward to playing Alyx over the course of this project!
New APC Model
Most of this update will centre around model updates, so, to start off, I'd like to draw some attention to Saatvik's APC model. We gave Saatvik the beta APC as a reference and he added lots of additional detail, upping the visual quality of the vehicle and giving a lot of maps the benefit of a good-looking prop for detail. We've made breakthroughs in our understanding of phong shading and material settings recently that have allowed us to get closer to the look we want for a lot of our models. More tweaking is done regularly, but the APC has benefitted a lot from these breakthroughs.
Construction Progress
The construction site, as we mentioned in last update, is currently being revamped by Fodder. He had some words to say on the subject:
Fodderstompf: For my revamp of the construction site I took inspiration from real photos of construction sites to add more realistic detail to the environment. I also did a lighting pass and extended the length of some sections to make sure the high points of the map last longer.
Fast Headcrab Variant
As part of our intent to add extra features and details to our creatures, we've been pursuing colour variants for our various headcrab species, based off of previous designs for them or based on Andy's own ideas. This variant of the fast headcrab looks particularly noxious and we're hoping to find an interesting way to implement it in an area where it works in tandem with poison headcrabs. Speaking of…
Poison Headcrab Variant
We on the team love Andy's poison headcrab design, it being the personal favourite of many here. Its foreboding and threatening mandibles are one of the best parts of its design, and Andy has wisely decided to retain their prominence in this alternate skin for the creature. This particular skin is based off of the leak variant, which possessed more reddish hues than the solid black rendition released in retail.
Arcade Gameplay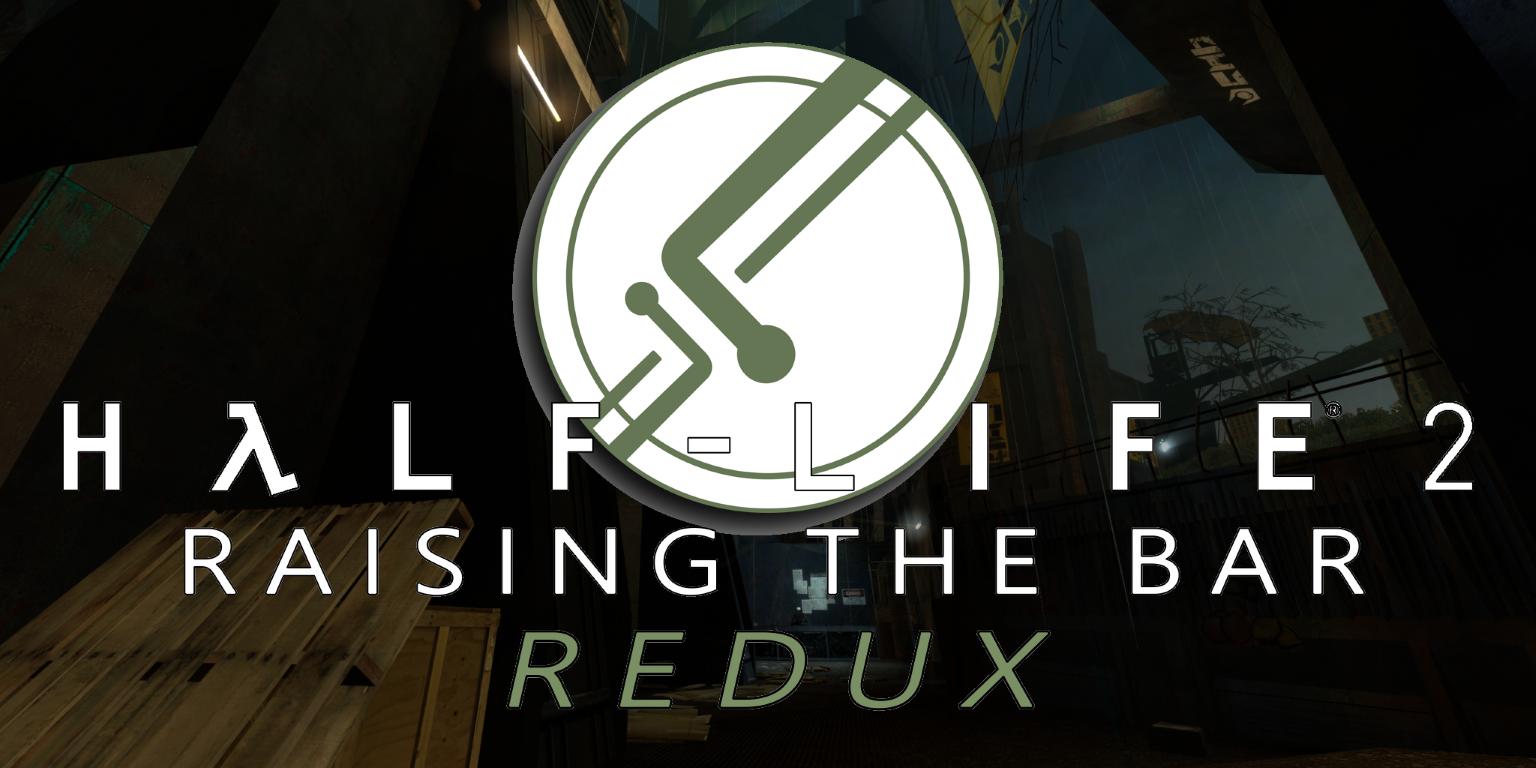 A few days ago, we gave LambdaGeneration an exclusive sneak peek at the March update with a short gameplay snip pet of arcade gameplay. Taking into account some of the helpful feedback on the video (some of which wasn't), we added some extra details and refined the gameplay clip for the full update. Take a look:
Volume Three: Equilibrium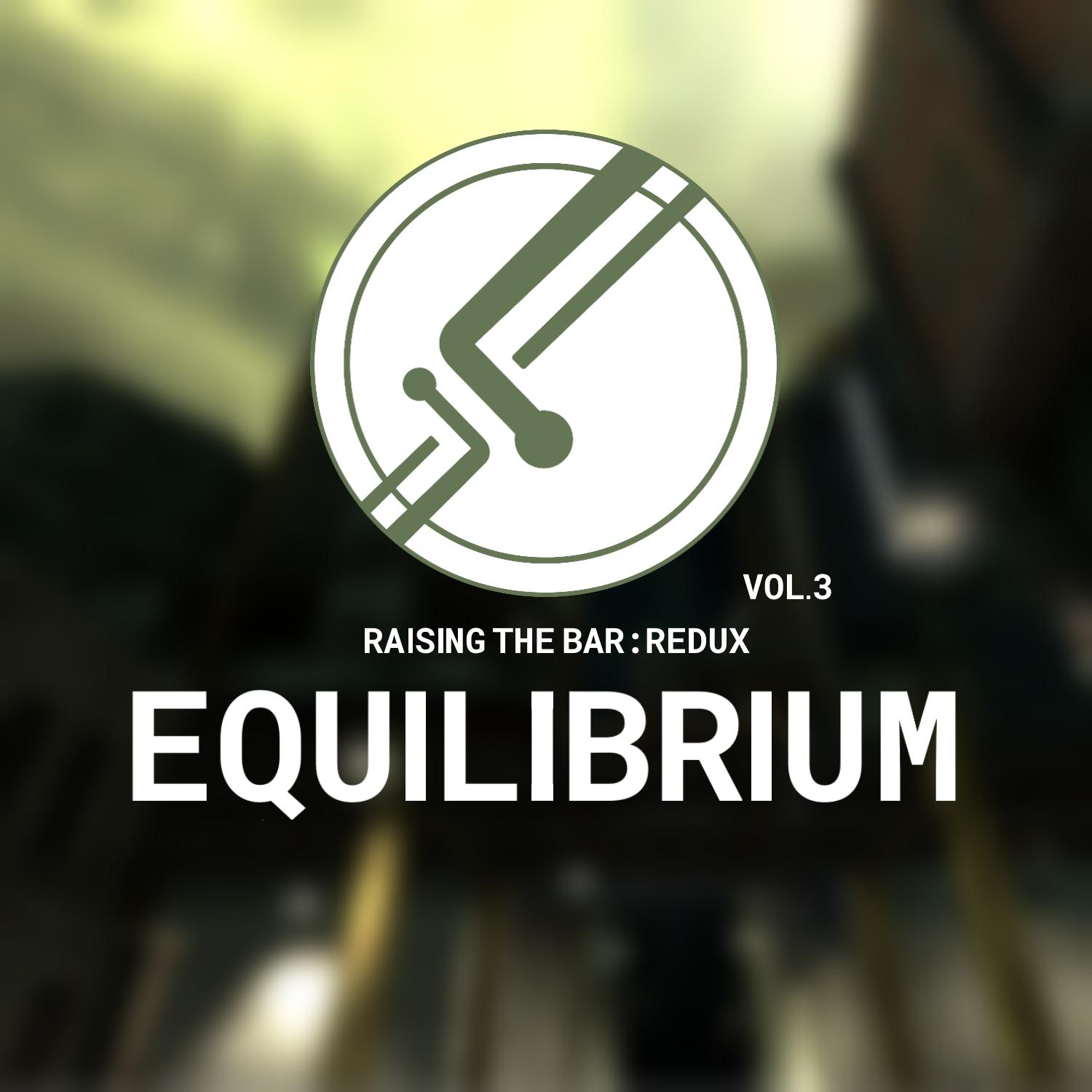 One of the updates we're proudest to show off today is the third completed volume of our OST, Equilibrium! Started by Cft before he departed to work on his own projects, our new composer Ayra has finished off the compilation with his own additions. These additions are very faithful to the music style we've established on the mod thus far and give us even more possibilities for our maps. You can listen to Volume Three by following this link: Soundcloud.com
New HEV Suit Model
Finally, we'd like to show off one of Andy's greatest achievements on the mod so far – our new HEV suit model! As you can see, it's based heavily off the HEV suit concept seen in HL2 pre-release art, though with some of Andy's signature own ideas. Given there are limited views available for the suit, he filled in the blanks very well, and the details he provided look excellent in-game, too. We're very pleased to have our own suit that is to our own design and specifications for use with our own viewmodels. Although the full suit will be seen only once, we think it's important a strong impression is made when it is.
Finishing Up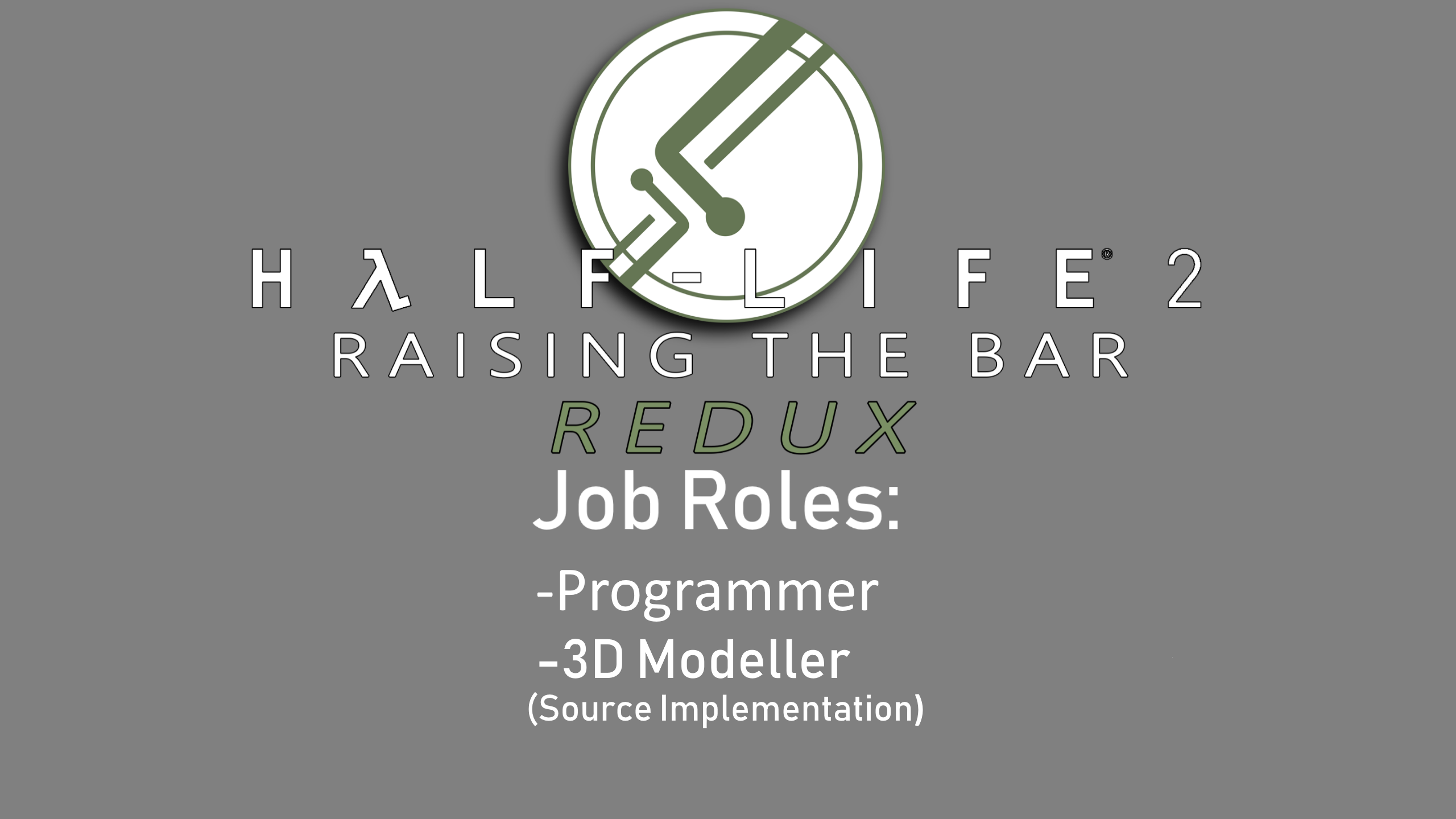 That's all for this update. Before ending, there's two more roles we're looking for right now:
A programmer to help support Spirrwell's workload
A hard-surface prop modeller, ideally with some knowledge of source implementation
If these roles interest you, feel free to add me on Discord at Kralich#0901. Thanks for listening, and we hope to see you in the next update.