First off, Hooray and thanks to all of you who've shown interest in this mod. It's been a pleasure getting your reactions and feedback.
Now, I might as well show you the stuff promised in the summary:
1: maps: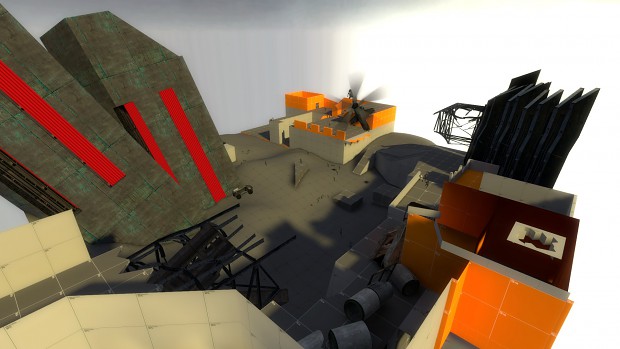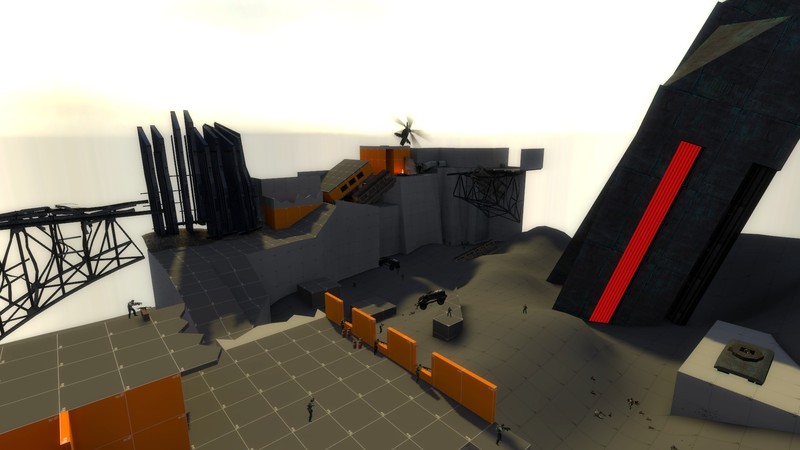 The above are screenshots of the first major battle in City 17, where the player fights APCs, Tanks and a Hunter-Chopper, in addition to ground troops. It's designed to be punishing, so the player recieves a bunch of weapons/health beforehand and during the battle. Level design is obviously WIP.
Speaking of weapons, a system is planned where the player can only carry one weapon of each 'type' at a time; the types being Sidearm, Primary, Melee and Grenades. Some toggleable head bobbing is also already finished.
2: Tanks
Along the way you'll encounter various armored vehicles of varying types, although most are generally small. Two are shown below. (note that both are simply in fullbright and look better ingame.)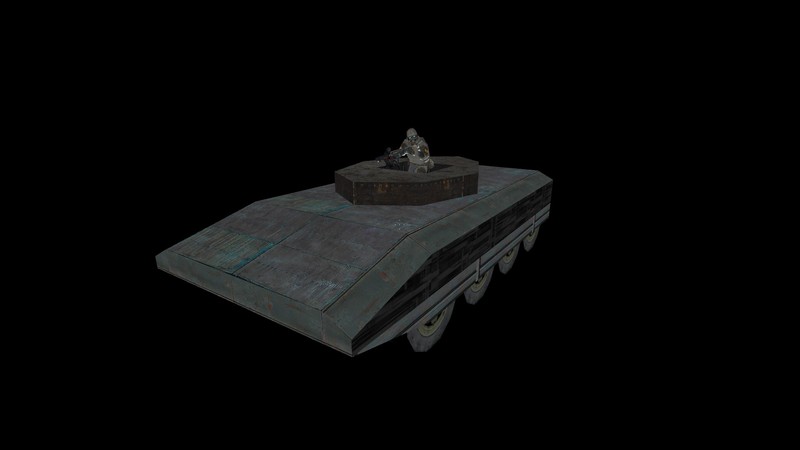 The basic variant, only a HMG mounted on it. Still formidable without heavy weapons of your own though.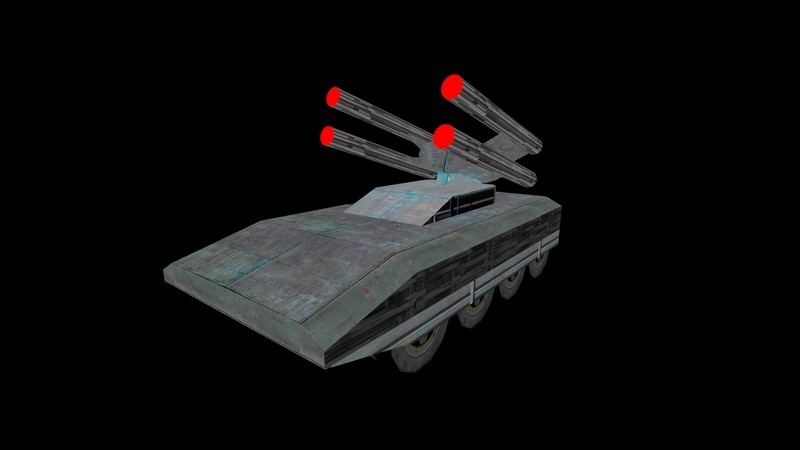 Heavier variant. Still pretty blocky and basic, but will like the other one eventually get a smooth looking model. Fires a round of powerful rockets. It does not yet function as that will require some custom particles and so on that are yet to be made.