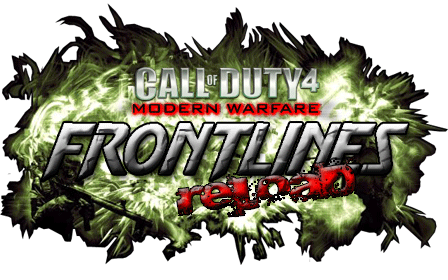 This project is closed since 2011 but we are still playing a lot and aside I could not add a single line of code without crash the game because I crossed all the limits of the engine, I decide to start several optimizations and improvements in the code to open space to let me come back to work into this mod again.
After several hours of studing the code I found out some weird ways to open some free space, which aside is minimal it's enough to do few amazing things and improvements that I wanted to do for many time. A beta version is already online at Blood Culture servers and everyone is loving the improvements. A topic was open in the forums with the progress of this new version.
Bots still impossible to this version since I'll need to code them to each of the 42 gametypes, something impossible to do with the space that I have available to work right now, but might be a solution in the way... something EPIC is coming again to Call of Duty series.
The first big improvement it's the Airborne Mode which is already working and we are doing the final tests. This new mode simply add more 38 new gametypes to Frontlines. Come to the servers to test them with us. We play every Sunday @ 20:00h GMT-3 since 2008, but also have matches on Tuesday and Friday with less players. You are all welcome to join us!
Main Features in this update:
Airborne Mode (38 new gametypes available!)
Soldier Reset improved
Lots of Optimizations
Better Weapons for Default Classes
Damage on Lethal parts of body improved like Black Frontlines
Limit number of RPG, GL, 3Frags and Snipers of each team
When changes Map Rotations will force that all maps were loaded before the reset
Spawn Protection to Paratroopers improved
Spawn Protection to Attackers in Mission gametype improved
Spam Messages increased to up to 100 (0-99)
Points System redone to give more to players focused in objective and teamplay
Stars & Medals System to give Hardpoints instead of Killstreaks
Improved way of Medic save his friends
Improved way of use a Computer/Terminal
Fixed CTF double flag bug
Fixed few small bugs
More news in the next weeks...