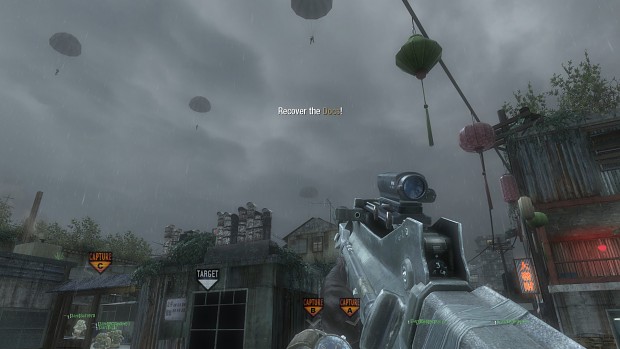 That's it! After several hours of work Airborne support PLUS the famous Airborne Gametype were added to the Black Frontlines. All servers are already with the 1.0 version which will be released in the next days.
Airborne is available to ALL 26 maps (all DLC maps inclued!) and COOP mode!
Of course this is NOT enough, the Frontlines Classes were VERY improved and the entire mod was teeked and you gonna have few surprises. I'm working right now in a brand new feature which I hope to get this finished until the release.
You can taste with or without your friends at one of my 3 servers around the world.
---

Direct Connection : @ Console type: /connect frontus.gameservers.com


Direct Connection : @ Console type: /connect frontuk.gameservers.com


Conexão Direta : No Console digite: /connect frontbr.gameservers.com
---
On next update will bring the first release of this mod to the public, then you will be able to play with at your own server in LAN or Online.
Are you ready to jump? So what are you waiting for? :P