... we hereby present you a small concept art/illustration of the so called "Sun Temple" - A ceremonial bastion which will serve as the turning point for Enderals story. The concept is already being implemented as a 3D-model and will definitely get the attention of the travelling adventurer!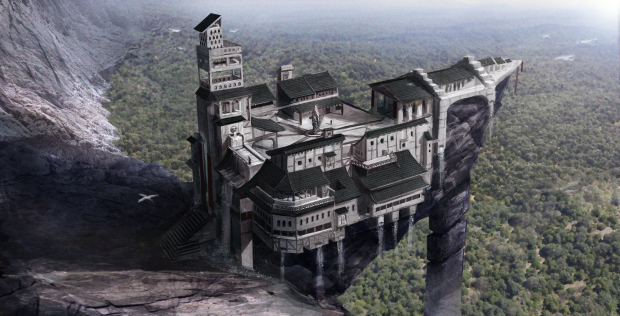 The second episode of the devblog is still in the making, since we're waiting for an essential asset. Stay tuned!
Also RPGWatch.com published both a restrospect-article about Nehrim as well as an interview with us about Enderal.
In the latter RPGWatch.com writer Fluent asked us several interesting questions about our new project - Definitely worth reading!
All the best,
- SureAI