---
Location
The river Ringló arises in Lamedon, a fiefdom of Gondor, and its end forms a border between Anfalas and Belfalas. This map is located at the centre of the said fiefdom. All around the river, there were vast plains and fields that once fed many people living in the surroundings. Furthermore, since the sea winds are not stopped by any nearby peak, the territory enjoys a humid climate which renders the whole land very fertile.
---
The map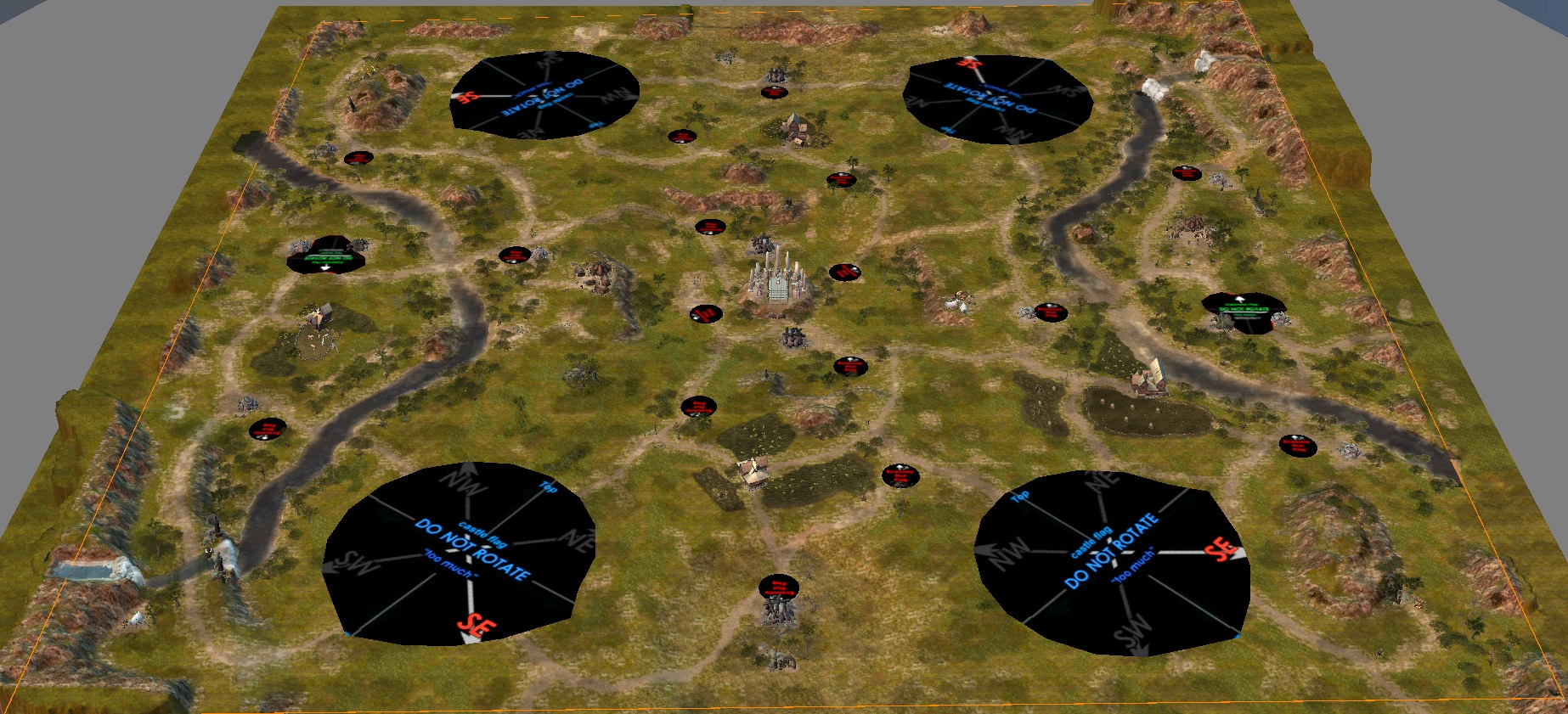 ---
Plains of Ringló is a map for 4 players. Gnomi and Elendil, the winner of the last tournament and the newly-designated member of the Edain Team, worked very closely on the map to ensure that it is well-balanced for multiplayer games and also offers something fun to play with at the same time.
We then did our best to conceal this balance from the player so you don't notice any symmetry at first glance unlike maps like Minhiriath or Buckland, where the balance adjustments are far more evident.
You start with a fortress and each player begins close to one of the two outposts. Whether these are contested (top vs. bottom or free for all matches) or safe (left vs. right) depends on the way you play. Whatever the course and direction of battles may be, the outposts do not block major routes and conquering one does not therefore grind the game to halt, though they are still central enough to represent a useful strategic advantage anyway.
There are interesting similarities with the Drúadan Forest map, which has been widely popular since the days of BFME1, but the final rendition and implementation of the aforementioned factors differ consistently from the original concept, giving shape in the end to a map (apt for exciting battles) that is not a mere replica of any previous battlefield.
---
---
We hope you enjoyed this peek at one of the new maps in 4.5 and look forward for your feedback. Stay tuned for more updates!
Your Edain Team