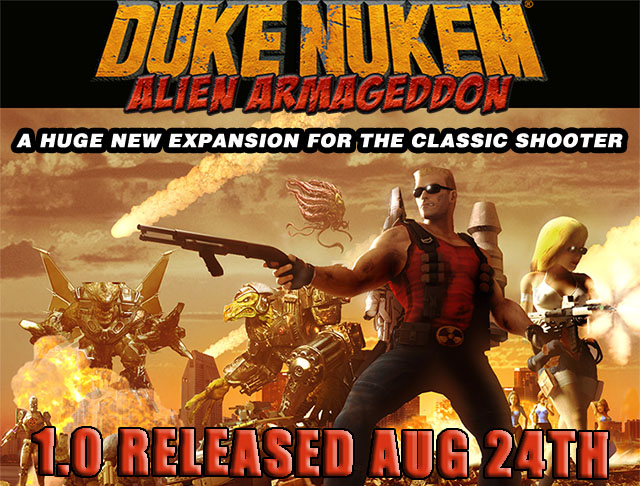 DukeBoss is proud to announce that Alien Armageddon, our new expansion for the classic shooter Duke Nukem 3D, has been released.
Alien Armageddon features:
Over a dozen brand new enemies
Lots of sexy new NPCs
A whole new episode full of great level design, exploration and plenty of shooting
Two playable characters (Duke and Bombshell), with a partner AI mode
New weapons and effects
So download it now, add your copy of DUKE3D.GRP (from your Duke 3D install) and play. We'll see you in the comments section!