Ladies and gentleman,
2013 is almost done for some and already done for others. On behalf of the Deep Impact team i would like to wish everyone a Happy New Year! May 2014 be a much better year for everyone and a fruitful as fuck year for modding. Get high, get drunk, and most important HAVE FUN!
Now for the actual update: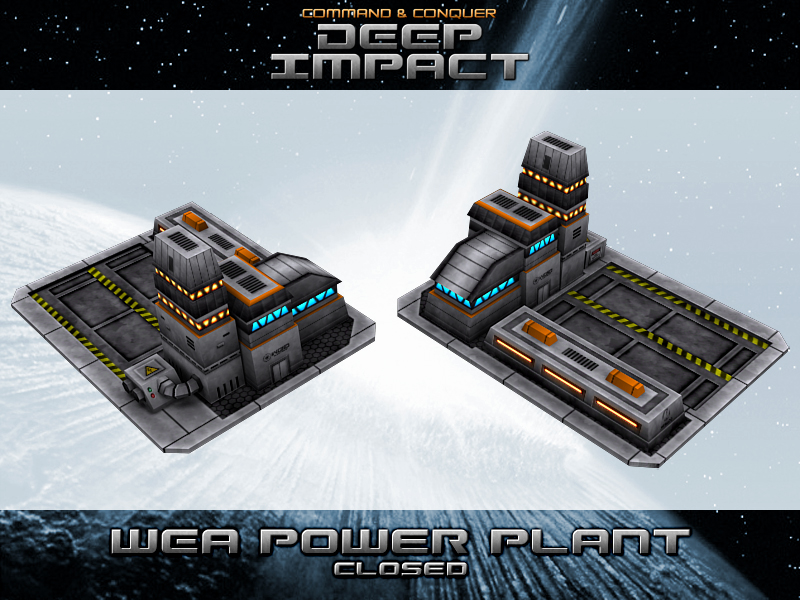 WEA early power production facility. Equipped with an underground silo that hold equipment for both day and night duties. Once built, depending on the time of day (map type) it will deploy either it's large solar panel or it's wind turbines.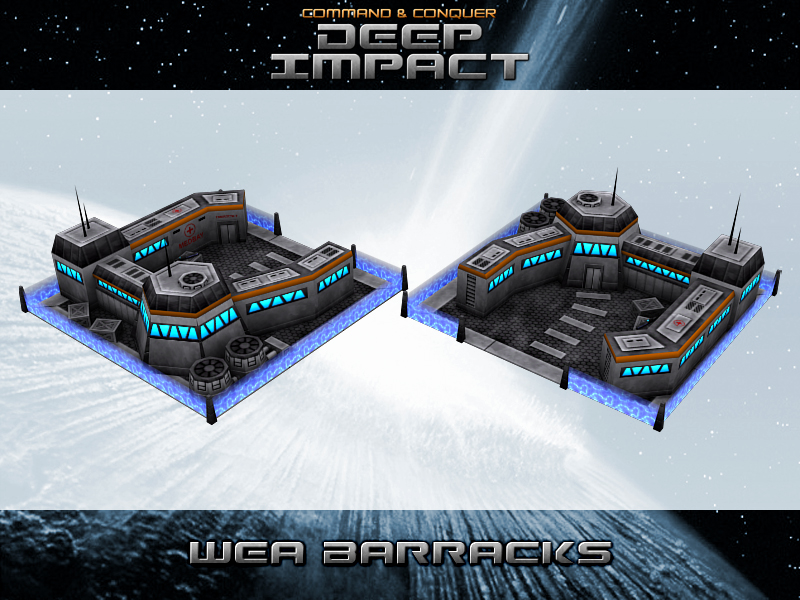 WEA infantry training facility. Also has a Med Bay for emergency cases.
WEA Air Center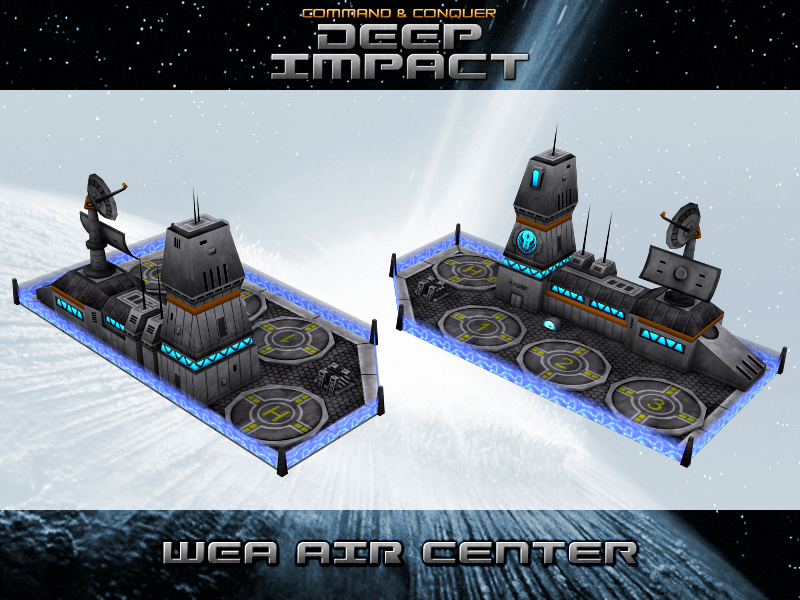 WEA air units production facility. Can hold 3 VTOL units and has a helipad for gunship deployment.
Well that's it for 2013. See you in 2014. And as a bonus, we have 3 screenshots with WEA ingame.
Screenshot 2
Screenshot 3