In CSFM, the blowout mod that is in use Dexxx's Blowout Mod (A bit modified of course). So I will explain how does it works.
How does a Blowout or Emissions start?
The blowout starts with a siren sound and a radio transmition by a unknown stalker (The transcription is something like this : "Alert Blowout... What is this shit? The measure are out of scale") also the weather will change.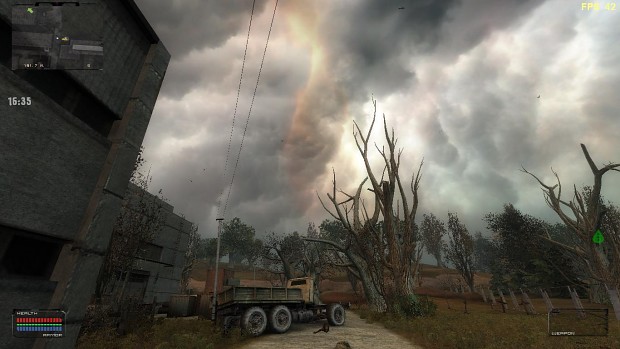 Weather Change Screenshot
How does NPC's react to blowout?
When the blowout start, the NPC's will start running to hideouts. If they don't manage to reach in time, they will "sit down" ground with their hands on the head. Also NPC's will fight back for their hideouts if their enemies try to break trought on it.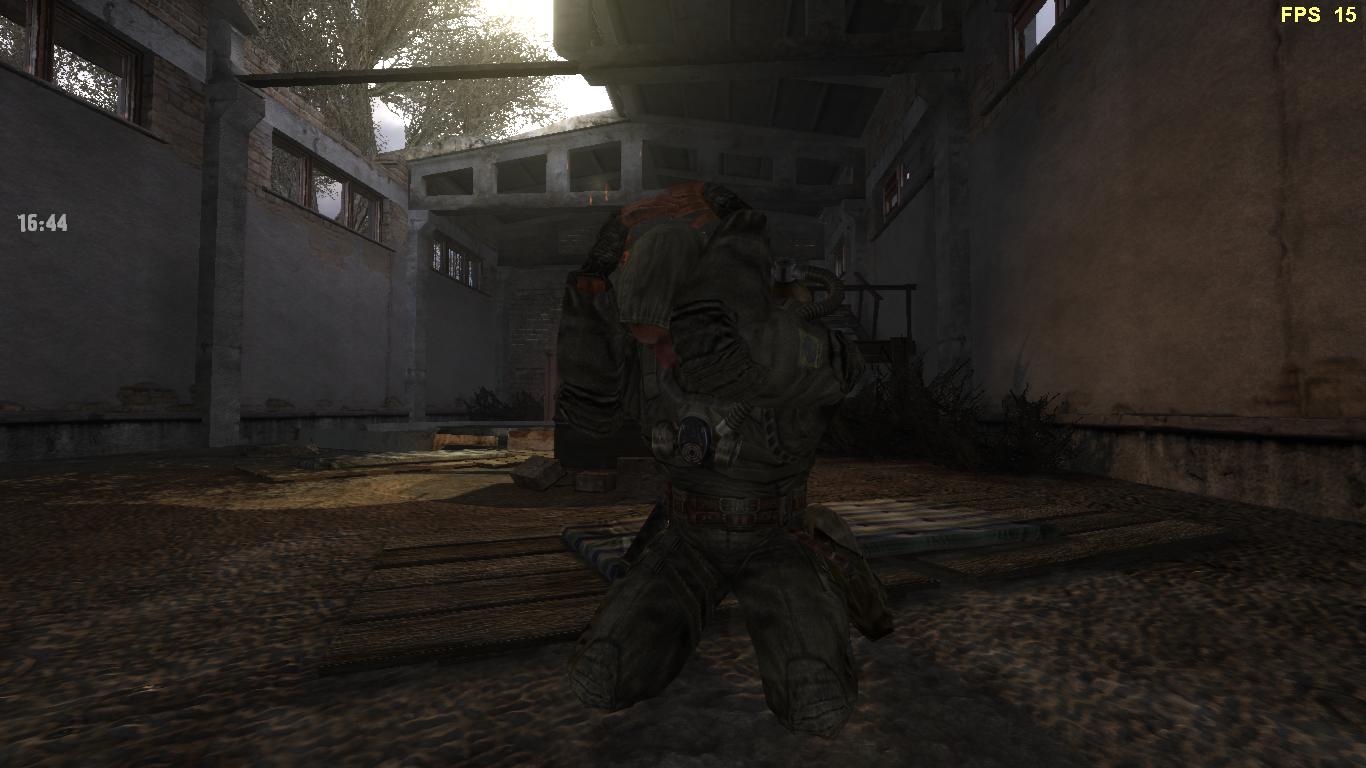 Wolf with his hands on his head, sufering the consequences of not being in the Hideout.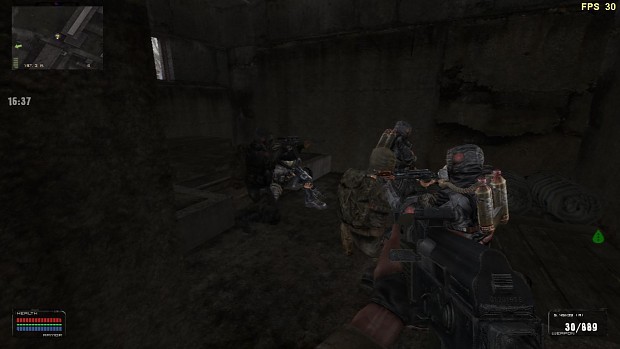 A few NPC's in a hideout.
How do I spot a hideout?
When the blowout starts, hideouts are marked on your PDA Map. Another way to do it is following the NPC's that are making a run for hideout. It's possible that you see some NPC's going out of the hideouts to loot bodies (This will be fixed)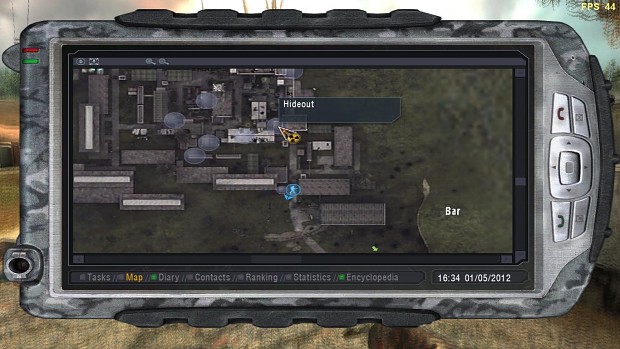 Does a blowout has any consequences on player and in the zone?
While the blowout is happening, it is releasing energy in form of radiation. If you get caught outside of a hideout in a middle of a blowout, you will be irradiated (You will notice it via a ppe effect).
After the blowout finish, there is "several" consequences such as spawning artefacts, mutants, zombies and zombified stalkers. There's a change that you will be some Monolith stalkers after a blowout.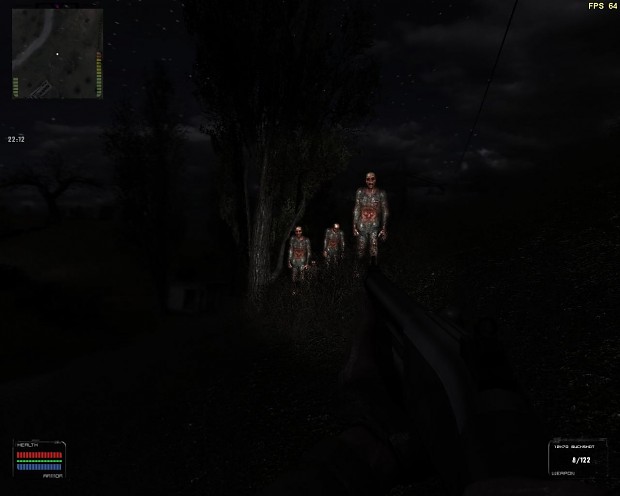 Zombies Spawns after a blowout. One of many spawns that can happen.
When does the blowouts starts?
Well, there is a initial blowout that starts after 11 (in game) hours after the game start. After this initial blowout, they will occur after 49h. (I am thinking in changing this time interval between blowouts).