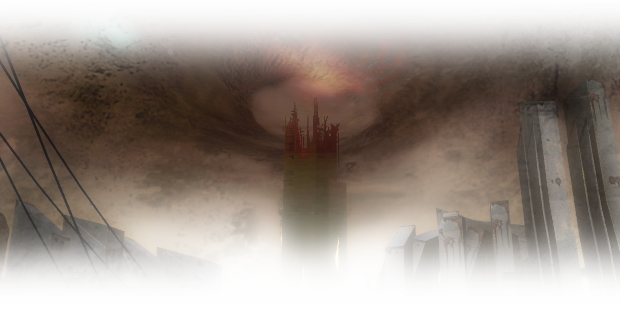 It's here!
We're officially kicking off our annual Winter update, but this year we're smacking it together with Moddb's annual Mod of the year Awards! We've been pretty silent recently, missing a summer media release like we usually do, so to make it up to you guys we're doing ten days of media content madness. Yup, that's right! Ten whole days of City 17. We're so serious about this we're even going to tell you how it works!
Each day we'll be alternating, with odd numbered days being the primary, classic day-based update we've done. The even numbered days will be technical explanations of what was shown the previous day, similar to what some of our fans currently know as our Dev blog post series on our site.
---
Map Media
City 17 has been seeing some pretty hefty transformations lately. Outside of our usual shader madness, we've been doing some serious art work we haven't spent a lot of time iterating on during our media updates.
One of the biggest design philosophy and goal behind City 17 Episode One is bringing an expeirence to the player, that, while stays true to Half Life 2 cannon and overall consistency, also delivers something that takes majore advantage of the advancements in todays hardware. While C17 isn't a toal conversion mod, we somewhat treat it that way. We've spent a great deal of time this year completely revamping or even straight out replacing stock Half Life 2 content. The purpose goes far beyond making "Half Life 2 look better", or doing it just because we can. We've been trading rendering costs around, balancing areas left and right. Ideally, making a better looking game, that also runs just as great, and doesn't require you to have ton of system resources just to enjoy. The below screenshots, and the rest of our in-game screenshots are taken at max quality, with everything set to max.
We wanted to note this because one of our larger design philosophies is: "If you can't set some new video setting to max, we're doing something wrong, or we're not doing all we can!" We'll iterate what exactly that design philosophy entails in the rest of our WInter update in the following days. In short there though, we want City 17 to run great with all the bells and whistles turned on, without needing insane hardware.
Part of that "trading costs around and doing things better or efficiently than previous" is that we're now able to really go in and get more creative with both shader power, and general visual fidelity because we have the room for it. This really shows in the following screenshots, that, while we've shown some of the areas within those before, have improved more so due to the overall performance headroom made. A decent majority of City tota17 is starting to become entirely custom asset driven.
---
Shadow Performance
ATI users may be aware that early on when Orange Box released, Valve removed the ATI filtering method (which is much cheaper) and slapped on the Nvidia filter method for ATI hardware. Around half of the cost of projected system is the filtering method, the other half is scene complexity and overdraw. The old Nvidia filter was pretty terrible. For ATI hardware we've brought back the old filter that was replaced. The visual difference there is that ATI shadows are slightly lighter, and not completely dark like the Nvidia filter was.
For Nvidia hardware we've gone and entirely replaced the filter with our own. Like previously stated Nvidia unfortunately runs slower, but not by much. Overall we've managed to get them half of the cost they previously were! This will be included in our source code release.
Before:
Nvidia: 4-5ms average
ATI: 4-5ms average
After:
Nvidia: 2-3.5ms average
ATI: 1.5-2.2 ms average
---
IT BEGINS!
Thats all for Day 1! Don't worry though, the updates from here on out will get progressively longer! Stay tuned for another update tomorrow. Follow us on Twitter for updates on what's going on in development, as well as our blog for City 17 and other development news from us. If you'd like to get in contact with us, be sure to email us at mrtwovideocards@gmail.com.