Welcome back fellow veterans and newcomers!
Ho ho ho early Merry Christmas everyone (sounds early riiiight?!, yeah boi i don't feel like writing an article on December 25th sorry)!
Here we go, once again, some crispy news from your favorite development team. I mean team but actually we are just a bunch of lazy and inexperienced 10 year old kids that weren't even born when swbf 2 first came out in 2005. We lost the lives of many talented scientists and computer experts working on BUC since its beginning. It was worth it because now we have new awesome details to share with our community.
New stuff fully working & in-game:
5 new custom maps are almost fully setup and functional, and by custom maps I don't mean 5 maps from Marvel4's SWBF 1 map-pack, no. 5 maps that you haven't played yet. Honestly I wasn't even ready for that myself but CT-108 and allumette did a great job working on those. Congratulation to them!
So you now have (content exclusive to BUC):
One custom Dantooine map (100% finished)
One custom Naboo map (100% finished)
One custom Felucia map (90% finished minor things to add here and there)
One custom Muunilinst map (90% finished minor things to add here and there)
One custom Kashyyyk map (100% finished) & (not as from scratch-ish as the others but it still brings a new feeling to the game!)
+ of course the Dagobah Abandoned Venator Map by CT-108 already playable in the first open-beta: Moddb.com
Damn I was about to forgot that Saleucami map. I was so used to posting images from it that I completely forgot about it! That map is co-production of Teancum and I, CdtFox (100% finished).
5 maps, 7 maps in total, sounds nice!
Oh and CT-108 started working on a Mandalore map, haven't heard anything new about it yet. ( ? % finished)
8 maps??!
Moreover our mod is fully compatible with some already released maps made by others modders such as The Palpatine office one (see pictures below)
As I tried to prove myself that I wasn't lazy I worked on adding new sounds, cautiously, one by one. For those of you who didn't know there's a memory pool regarding sound limit that hurts badly.
---
So what about actual pictures?
I know you are only interested by that, did you even bothered reading above?
The 327th Star Corps:
Testing out my "night mode" on Saleucami:
Click here for more 327th images: Moddb.com
---
I also worked on Shocktroopers dudes:
Look how professional that clone is, he actually watched that wrist rocket super closely!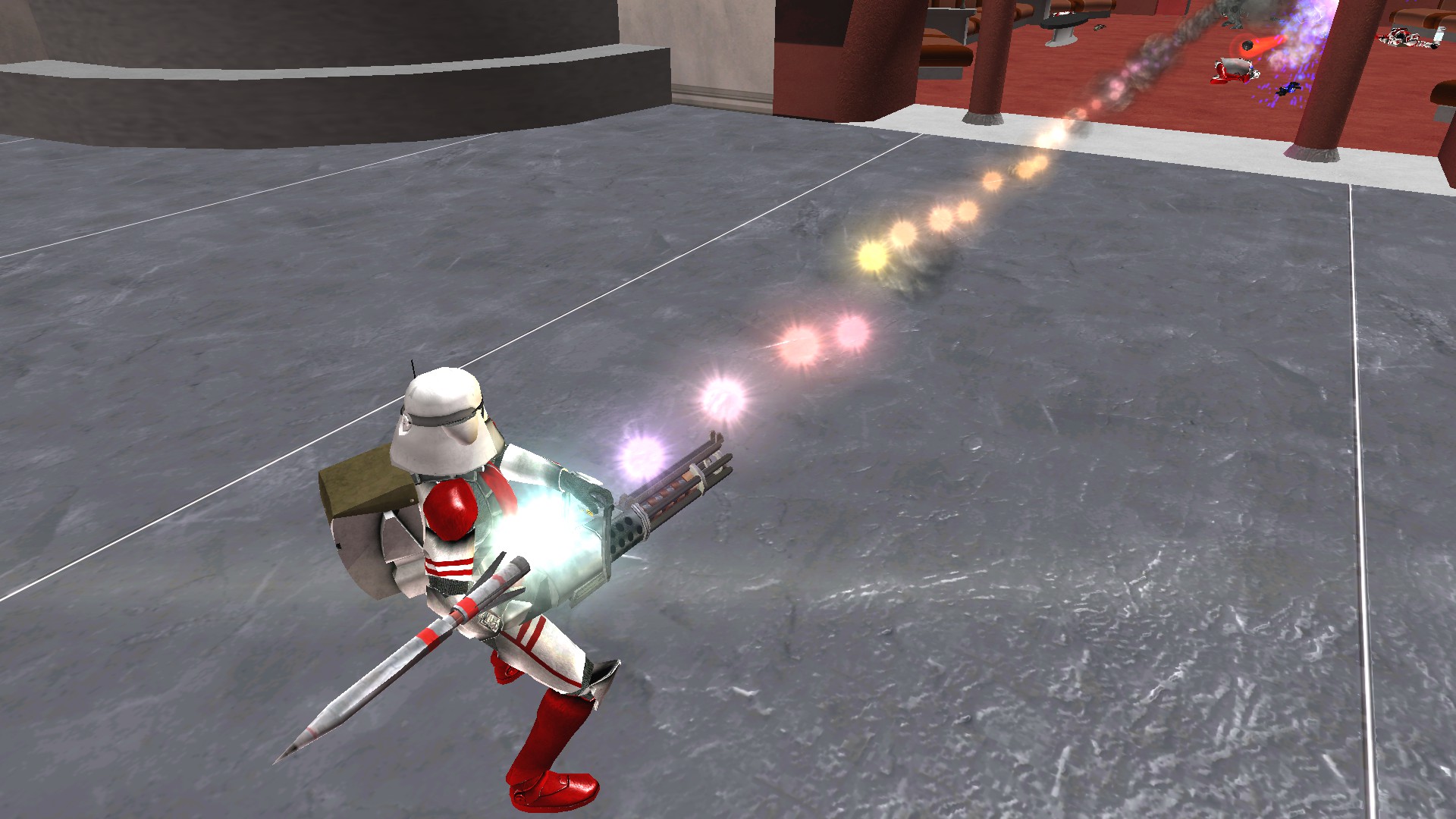 ---
Above is a small teaser for a fan-made clone Legion, the concept was initially made by my good friend icemember for Designated Days mod! The effect is on on purpose, yes.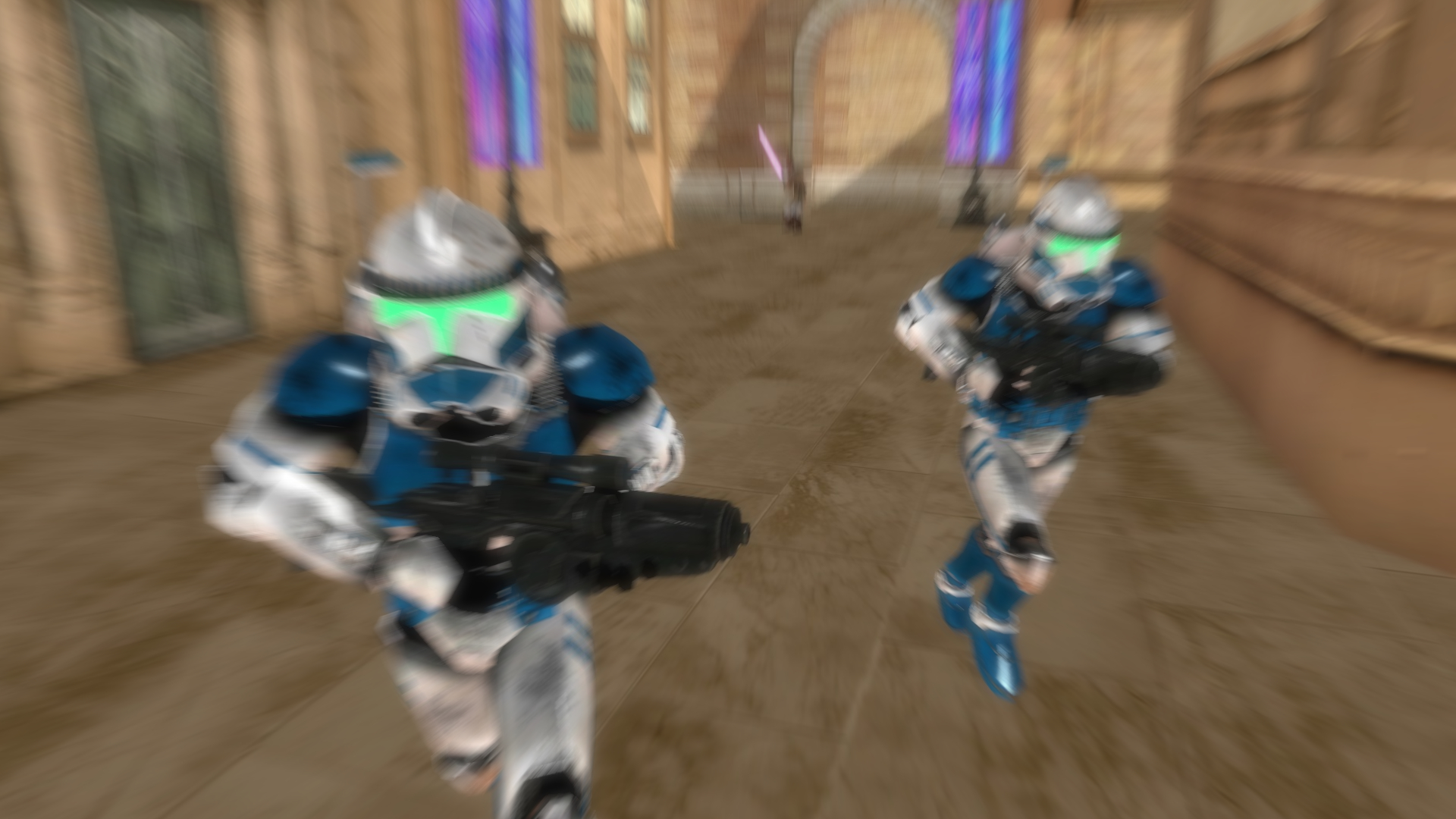 ---
In other news I should send soon enough a private alpha to our fellow testers on Discord, which means the Open Beta 2.0 is a little bit closer I guess! :D
Lastly, thanks to your help, we successfully reached top 100 in the MOTY contest, and now the journey to top 10 has started! :D
We would really appreciate any vote coming from you! We need to make it to the top10 so spread the information on your discord servers and other social medias! (Click the image below)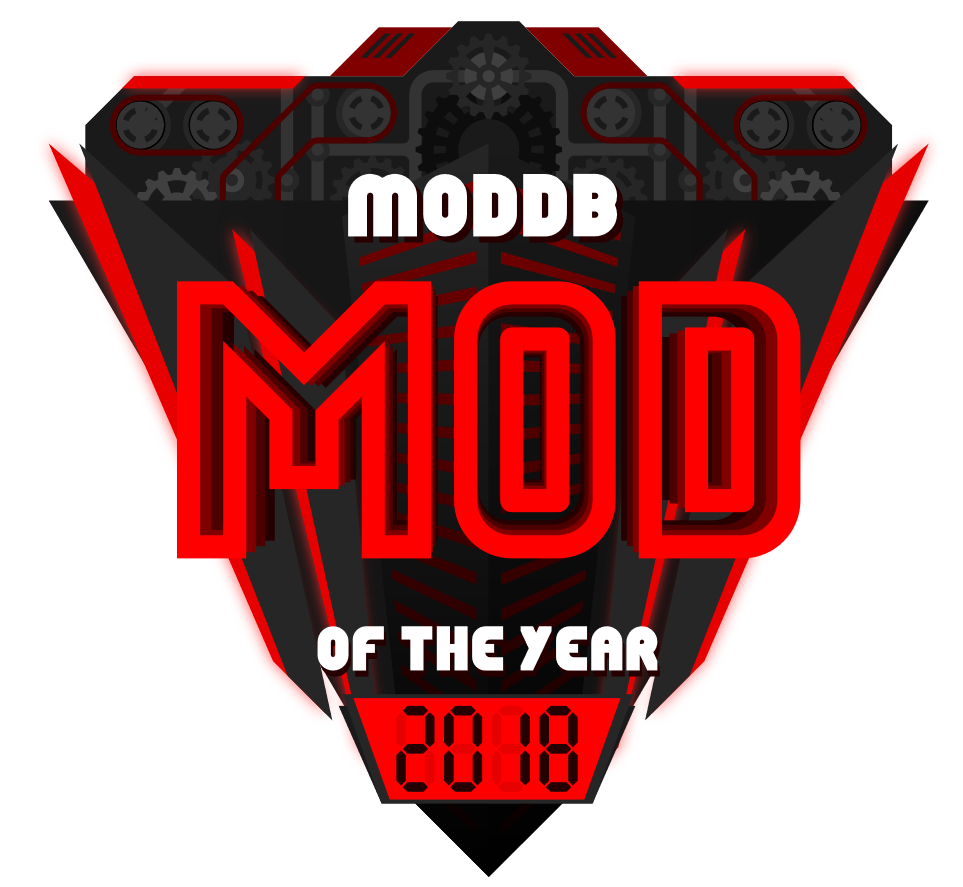 Hoping to make it to the top 10 after a few years in the making, BUC and its development team whistle you a Merry Christmas and an Happy new year!