Hello there internet. It has been a little while since we made the effort to publish something, for various reasons old and new. We have spent a good portion of our time these last months finishing the core snow terrain, producing maps for it (and a few more for temperate too), working on the AI, and testing for balance, completeness, and to improve said AI. I've also spent a bit of time investigating other interesting avenues which may make an appearance later on.
First up are some neat things which may see a lot of use or close to none (depending on a bunch of circumstances): High-poly unit graphics. They've cropped up in news posts before as I slowly crept towards finishing them, but now I've largely put them to bed. These things would make inter-mission cutscenes a bit more viable, but even if that's not something we find the time, energy, and skills to work on they might still make for good loading screen art and similar.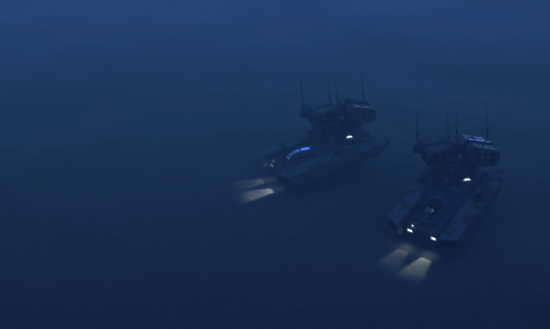 I've mostly been adding to my portfolio of TO units for fun in my spare spare time, so really who knows.
We've also got a few more skirmish maps since last time we checked up on that sector of things, which explore some new and interesting environments: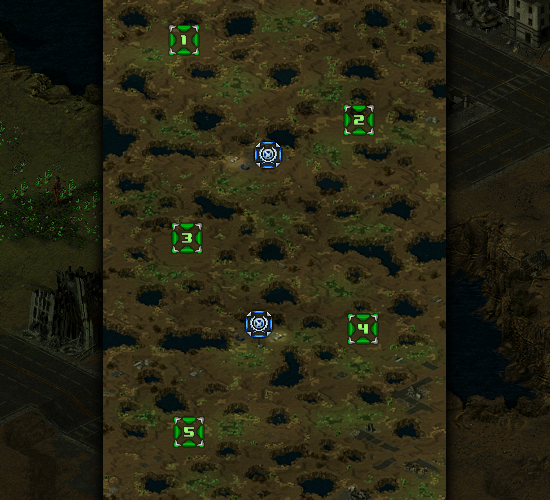 Erosion takes place amongst a network of sinkholes, forcing players to navigate a mostly flat, but nonetheless treacherous area.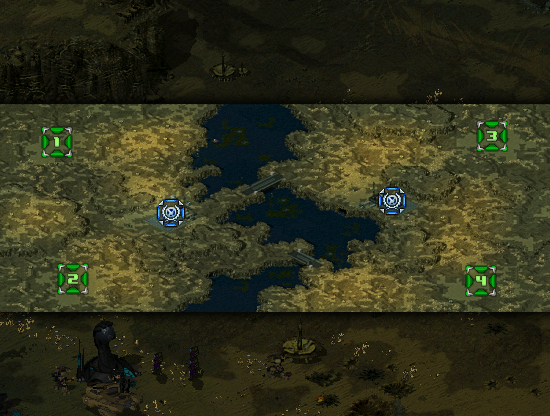 Fracture boasts high volumes of the relatively resource-poor Yellow Tiberium.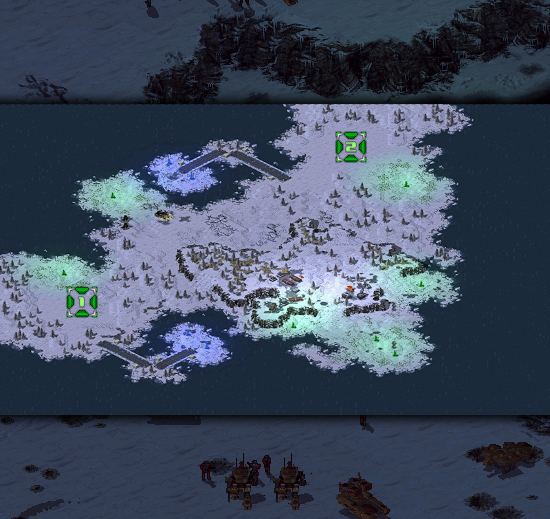 With the snow theatre finally in a usable state, we've begun to see playable maps use it in the roster. Flurry takes its cues from old-school RA layouts.
One of the many other things I've been making is a set of assets for a Nod mission which Morpher pitched. While thinking of ways to introduce naval warfare and naval units early in the Nod campaign, Morpher suggested a disused oil platform as a possible setting for a mission. And so that evening I put together most of the basic art required to set up a Nod Pirate Enclave on an oilrig with a Piranha Dock and waterborne defensive structures.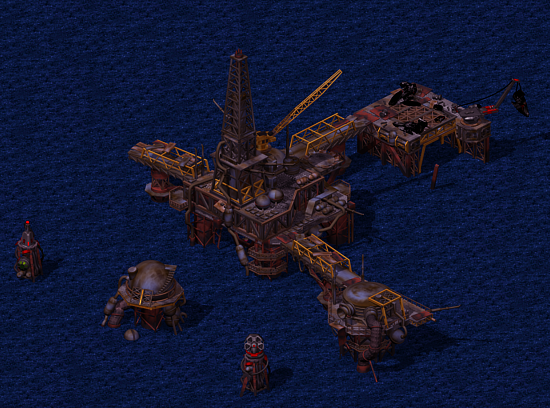 Here it is mocked up and almost ready to be converted for in-game use.
The specifics of the mission still need to be worked out a little bit, but the assets are interesting enough that they already suggest some natural layout possibilities. It seems only fair that there should be some special Nod structures and environment assets to go with the various special units.

We have also spent a good portion of time playing online via CnCNet, as Morpher works to round out the AI. So far, numerous bugs both small and large have been sorted out; from oddly priced units to surprisingly strong helipads, unsellable War Factories, and tiny animation mistakes. It's nice to have things coming into line and feeling relatively well polished, at least on the GDI side of things. Once we ramp up our forays into the Nod AI, we'll begin to see some parity there too. Multiplayer testing has been a useful way of squashing bugs, and most importantly it seems to be fun.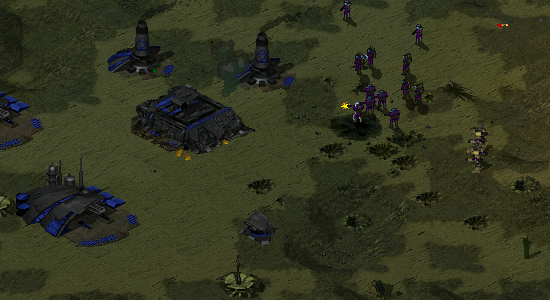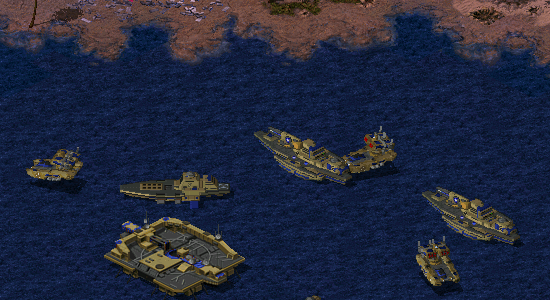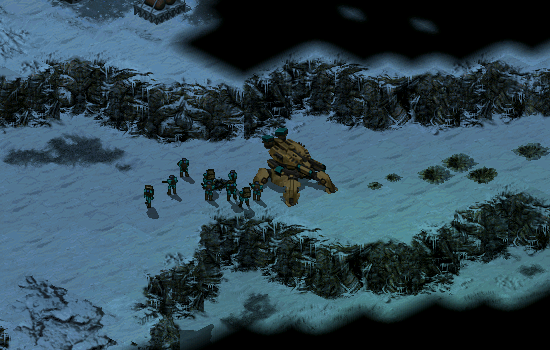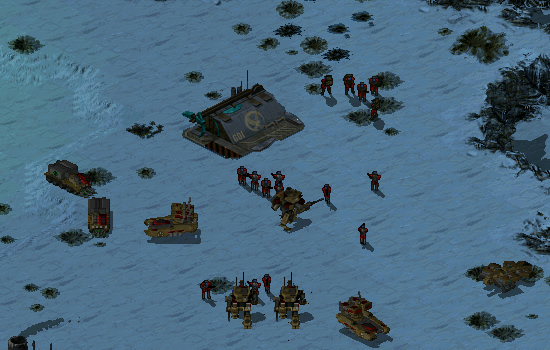 And that's all I can think of right now. We will doubtless have more to show at some stage down the line.