Version 3.0 of California Megamod has been released in 1 January 2016 and can be downloaded at the official website: Mods-gta.blogspot.com
CALIFORNIA MEGAMOD 3.0 DOWNLOAD PAGE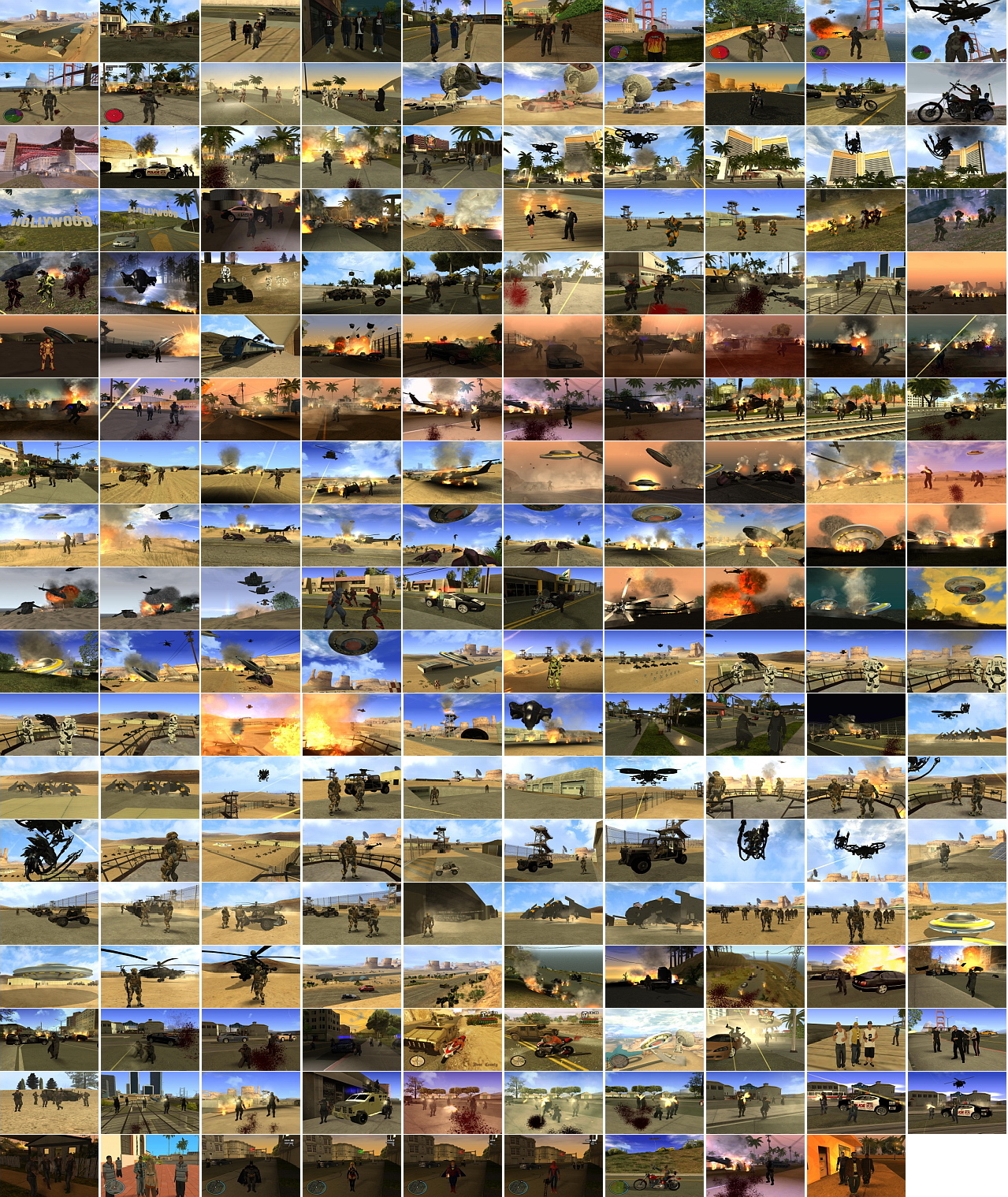 It includes a lot of fixes and improvements over versions 2.0 and 2.1. the most important ones are:
- new superheros mod (F4)

- new ASSAULT Game Mode

- some new peds

- some vehicles replaced with better ones and/or because it was needed to fix troubles with some missions

- more realistic 3d models and textures for trees.

- more realistic water textures

- some textures fixed and some even more realistic than in previous version.

- improved cheats menu with some bug fixes and new options

- english version for cheats menu.

- english version of the mod launcher

- Alien City mod fixed. i could not include the new parts of the city (the full city of san anderius from the Deniska team project), but i managed to recover the mod that had been broken and make some improvements.

- superdeluxe and futuristic vehicles in alien city, with fixed handlings.

- Now in alien city you start in the outside but you still have working scripts for stunt parks, no more empty stunt places.

- using CLEO version 4

- in Alien City and Star Wars mod now there are more peds from star wars movies (and in cheats menu you can become any ped)

- some new small mods were you start with different player models like: captain america, superman, ninja, deadpool, punisher, tomb raider, etc.

- now 100% working NEWCITY mod with a new map replacing all cities, places and buildings from san andreas, it includes vehicles and peds traffic everywhere, so you will not feel alone, it features a lot of different landscapes: snow, desert, beaches, countryside, mountains, mines, cities, industrial complexes, and airport, an aircraft-carrier, and a racing circuit. and also some few futuristic design structures in top of mountains and a space station in the sky.

- new mod available NEWCITY + GANGWARS

- ENB series already installed with shadows ( with settings.ini for low end pcs that can be edited for high end PCs if you want to ) to enable ENB series you need to press SHIFT + F12 in game.
-support for many more resolutions including HD 720 and FULL HD 1080