Since last time:
In the mist of the heavy schedule the two past months (ref: Image) we were able to complete some important steps towards the milestones.
In the last lead meeting we tested the game, and were able to resolve some problems with the player character hovering above the ground. We also found it necessary to change some properties for the movement so it would become more reliable to the player.
We then had a three hour long debate about the fighting system, and to put it simple, we will try to combine the best of Star Wars Jedi Academy (ref: Youtube.com) and Bleach: Soul Resurrection (ref: Youtube.com). There is much more to it than this, but many things are still uncertain, and it can't be explained in a short way.
Updates:
The animator Robin is currently fixing the rigs for the models, so the hovering bug is fixed.
Meanwhile have the modeller Robo been texturing Grimmjow, making models for the maps and will soon be texturing some other models.
Deepeyes will be working on "the park" map when he has the models that are needed for it. Currently he is working on the test map we use.
Roei, Menghock and I have been working with the code for the HUD and we are currently making changes that will replace the current weapon system with our fighting system.
A bug in the class system is fixed, but there is still some trouble with applying the features to it that we want.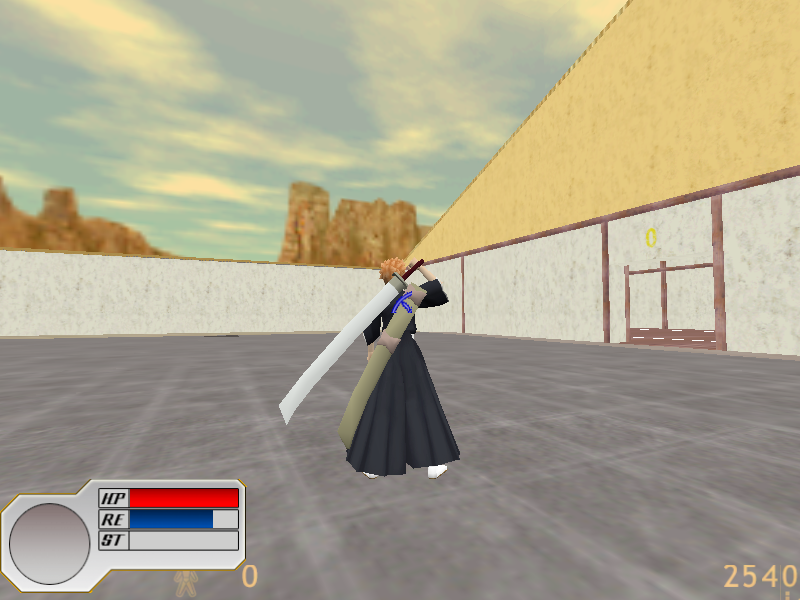 An updated design sheet was uploaded in March, which you can find in the download section.
We will soon attend a general meeting, and we hope to could bring more news and media to you after this.