Today we will tell you about the future of the project, our plans and achievements.
Currently we're working on two main things:
1 - Expanding and improving Part One:
Restoring cut maps;
Expanding existing locations;
Final pass on the improvement of all maps;
2 - Developing the Part Two.
---
I'm happy to introduce you the Cyvo's work, the legend of last year, who created the Damocles mod for Black Mesa. It'll be no exaggeration to say that this person inspired us to continue developing the mod, we want to say a special thanks to him.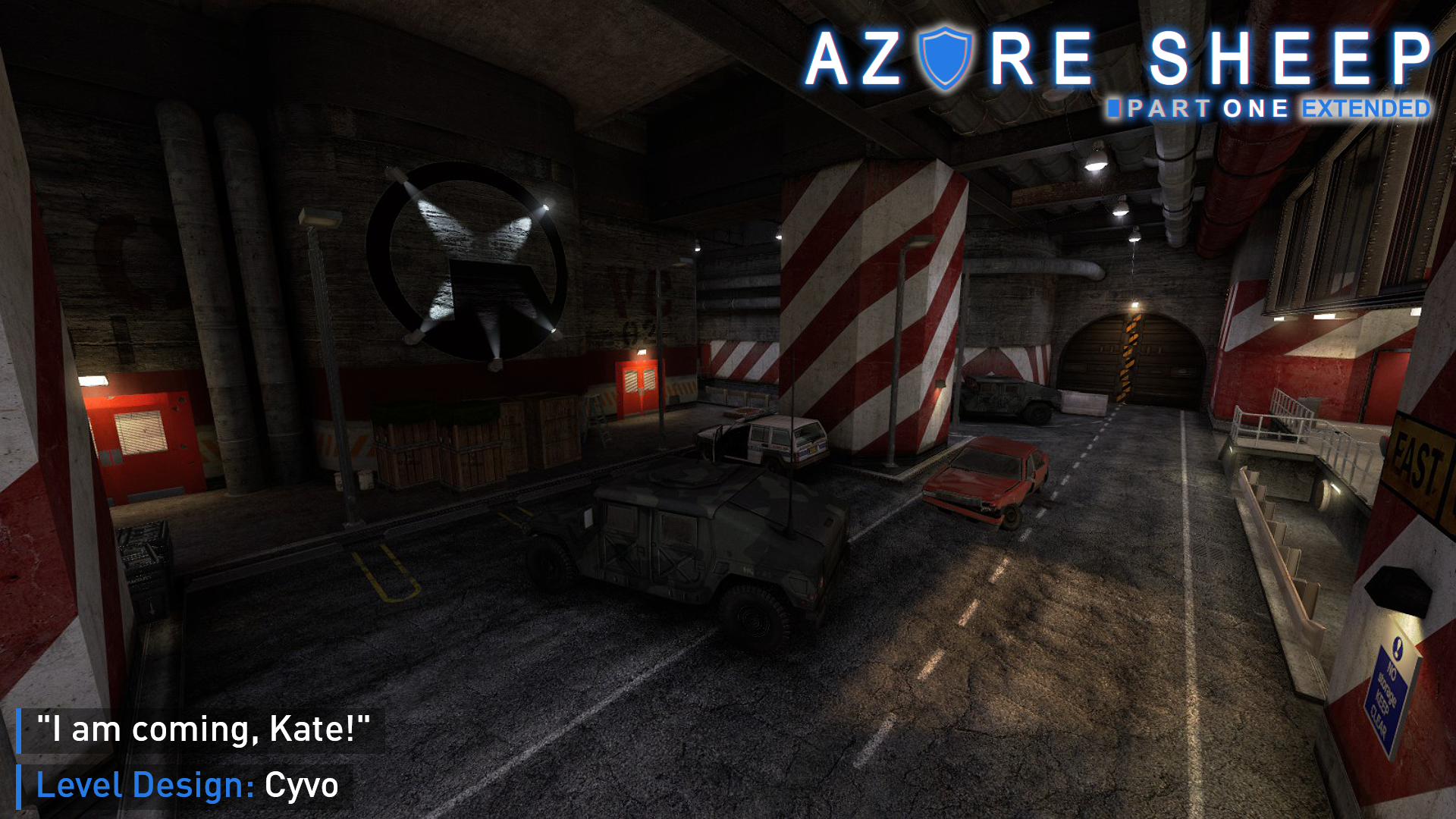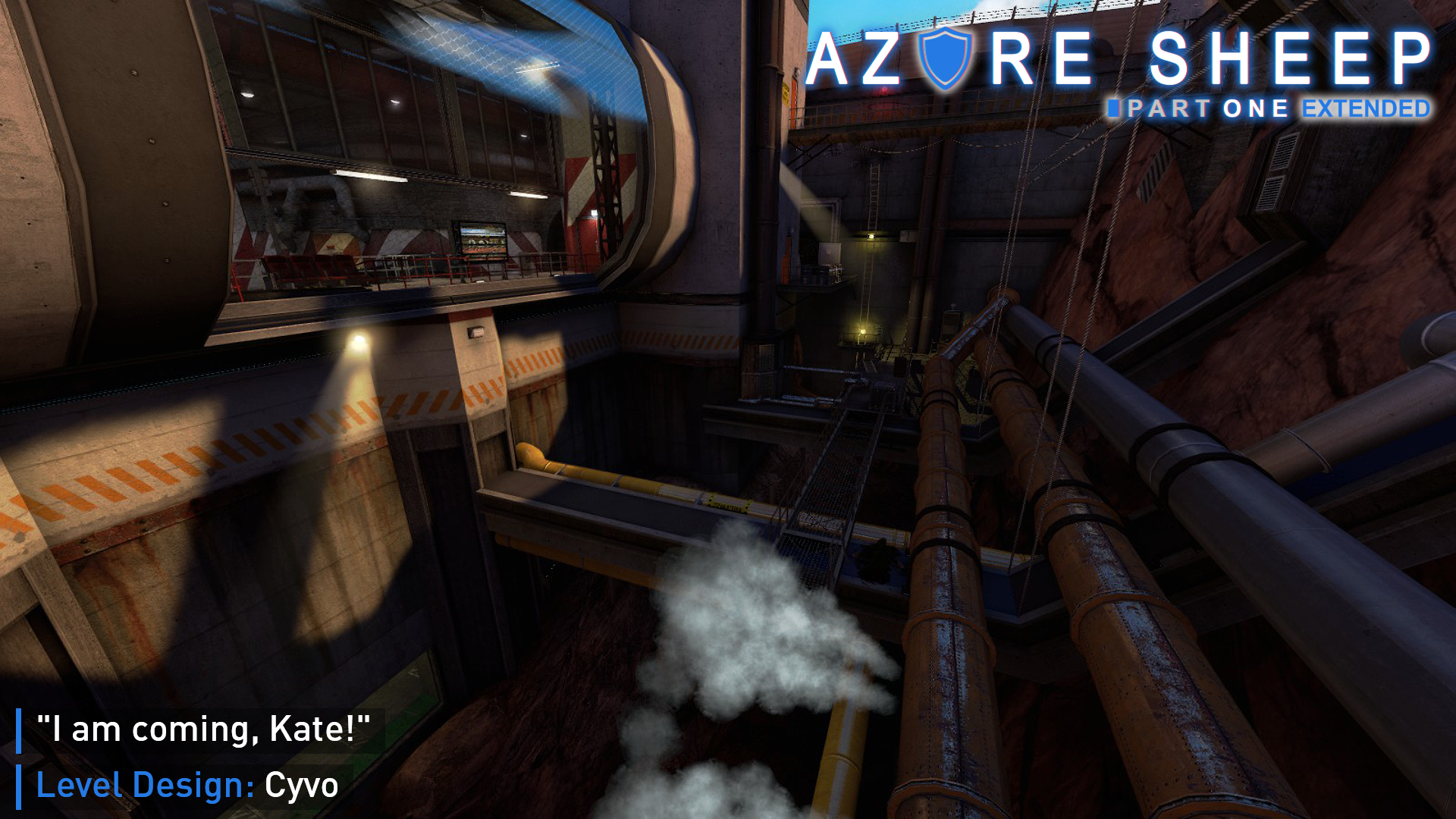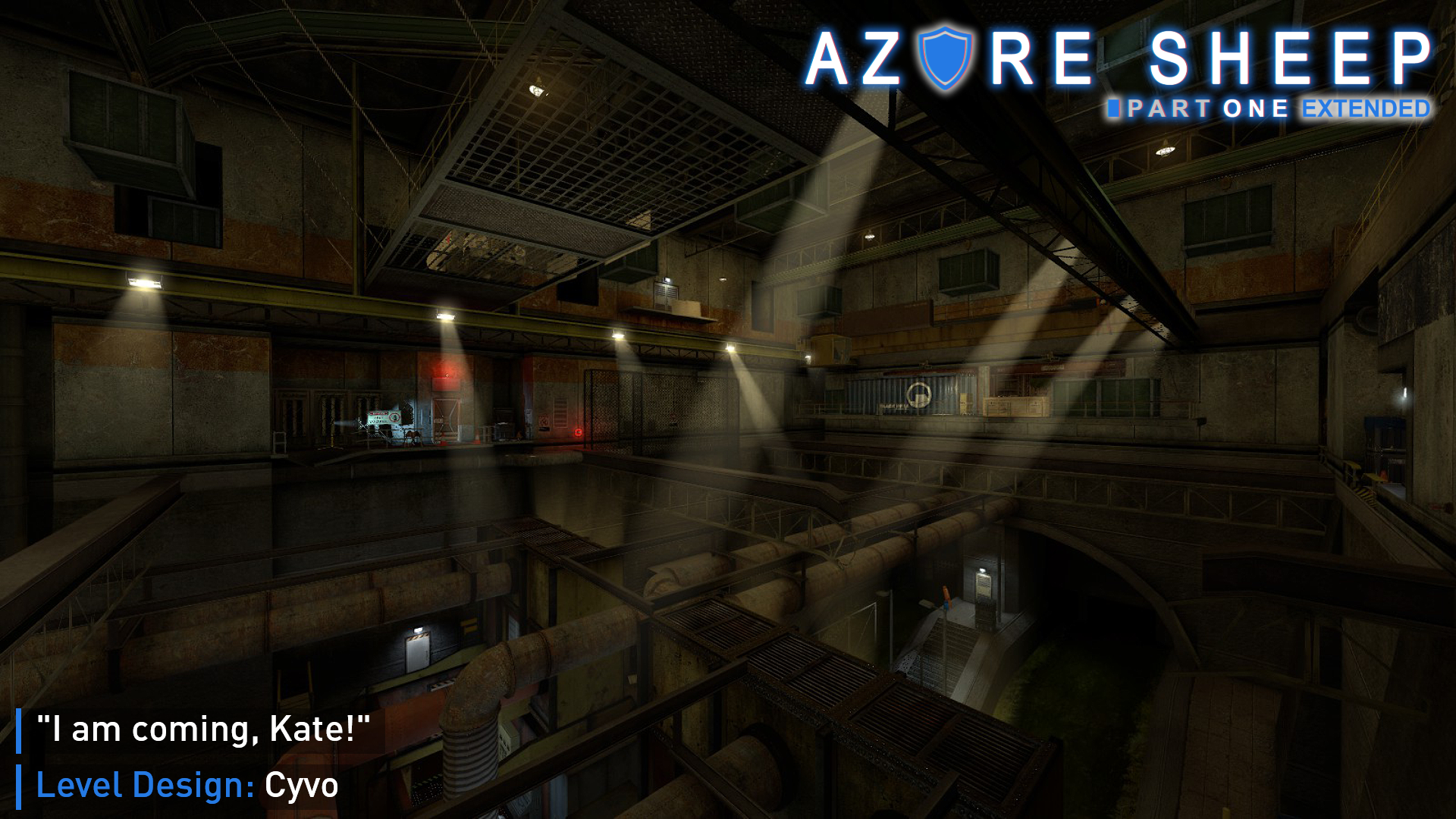 After November release, he helped us improve some of the locations presented in the patch, and also at the moment he created the extensions presented here in this article.
We do not forget about users who love the original Azure Sheep, so we want to return some of the cut locations into the Part One, as well as balancing between all fans of the Black Mesa, to show something amazing.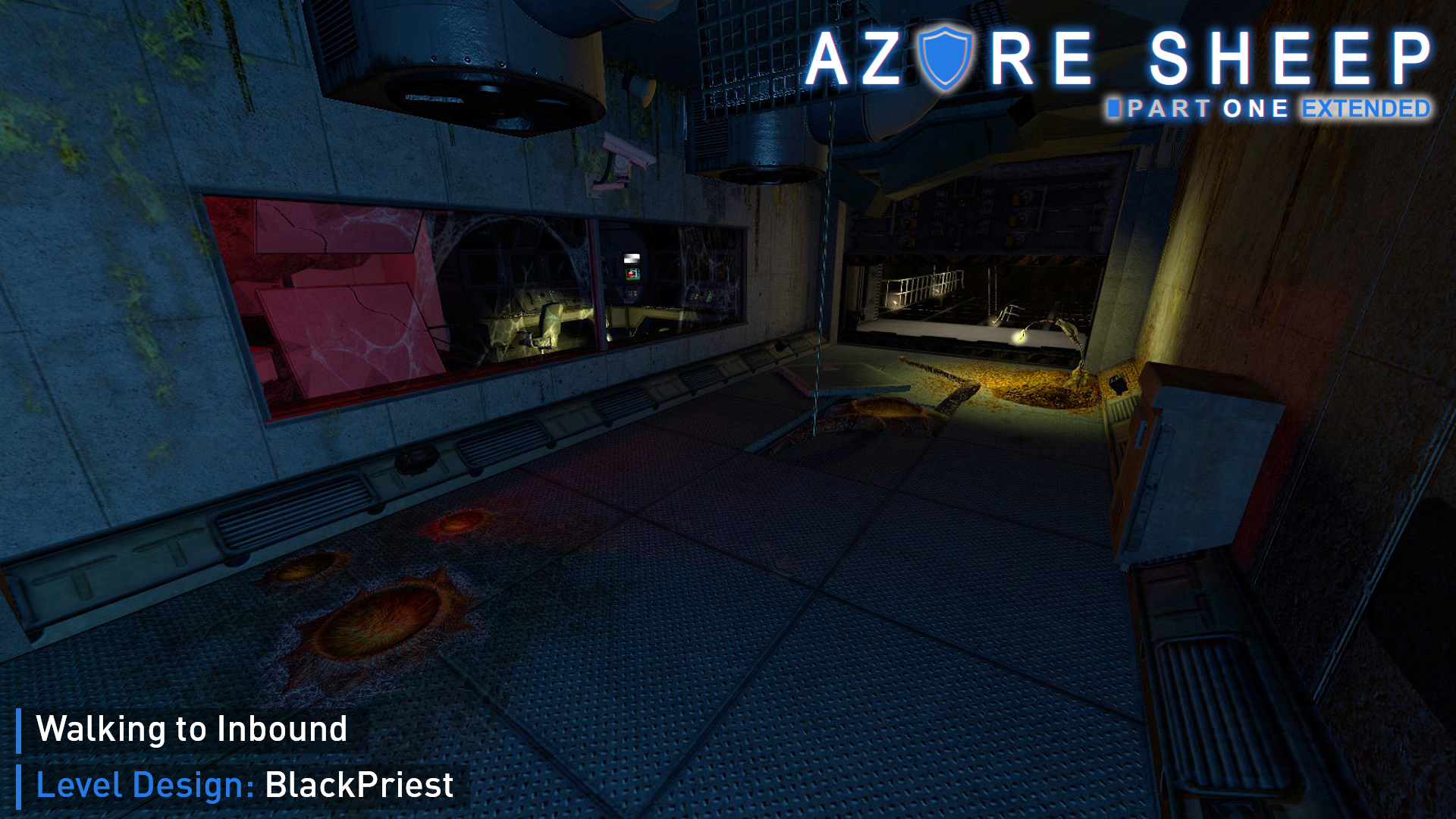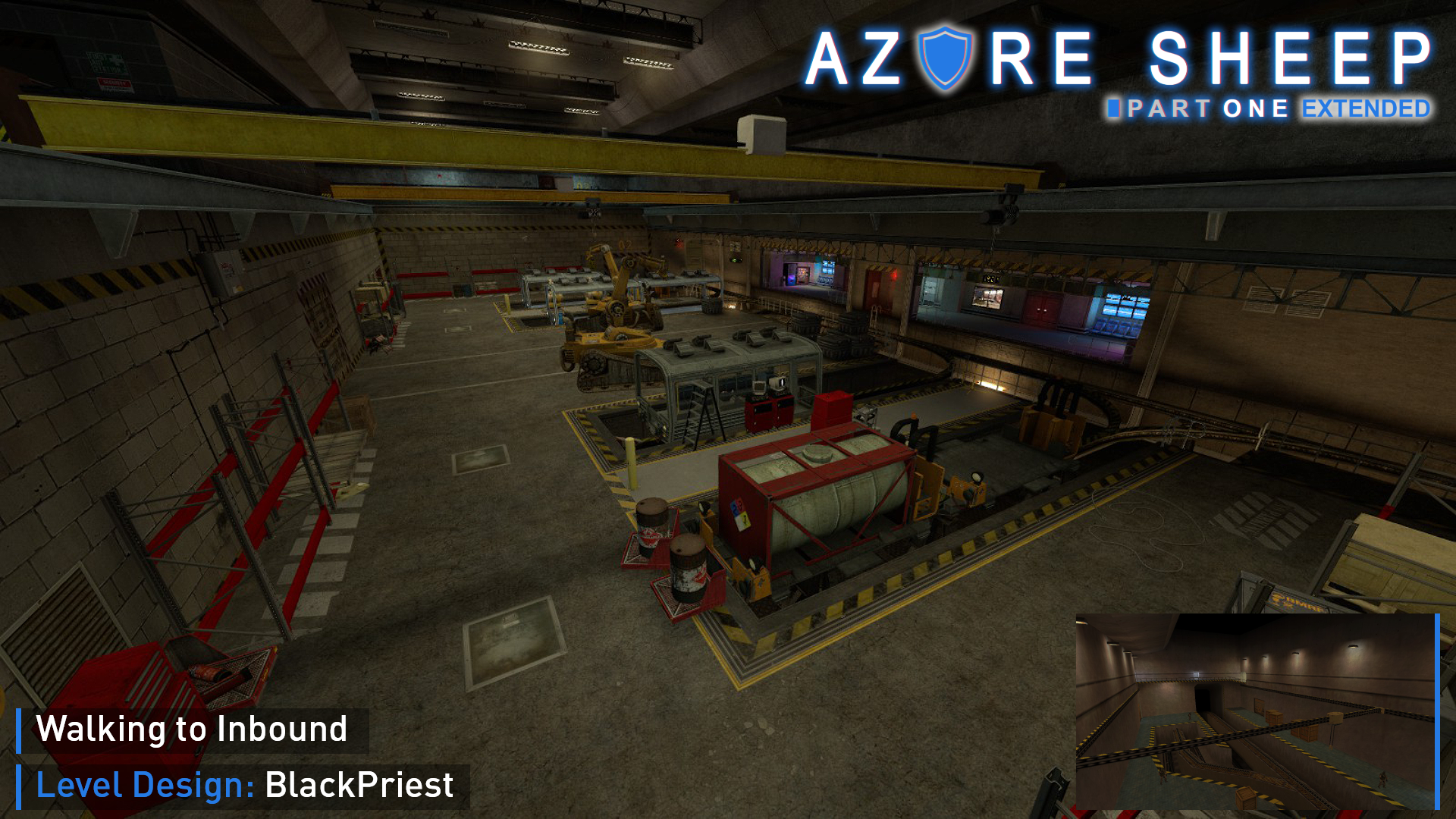 ---
But that's not all. While the work on the first part is boiling, we're not forgetting about the Part Two. Thanks to new users who have joined our team, we have the opportunity to work in all directions at the same time.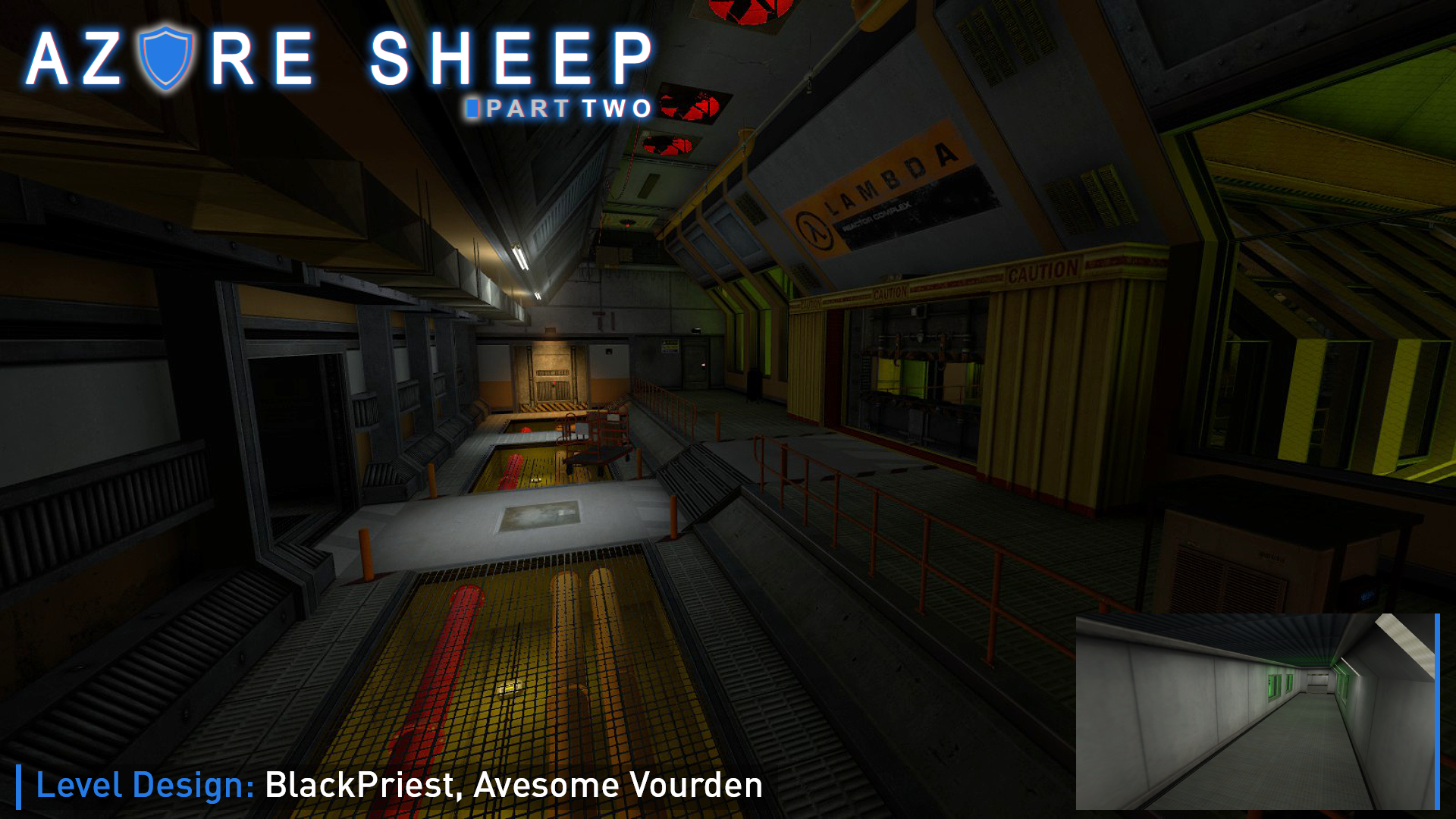 Currently, we are trying to find a balance between all the components of the mod. We want to satisfy all users, as well as give new team members the opportunity to implement their ideas. Please remember: our mod is created primarily by fans of Black Mesa, and for fans.
Our team exists to unite everyone under the idea of Azure Sheep so let me remind you, anyone can participate in this project, the main thing is your desire and at least your basic skills.
---
Now let us turn to our internal affairs. Not so long ago, we created a post about fundraising, and it caused a wave of negative comments. It was a necessary measure. The main thing is that you heard and supported us, at the moment most of the necessary amount has already been collected and it will be used to create things as great and interesting as BM's Xen. Now we have greater plans for the development.
Everyone who supported or will support us on our way, will be added to the titles of this project, you're the part that supports this project. We really appreciate that.
---
Well, we hope there wasn't too much text, and we answered a lot of your questions.
Happy holidays to all of you!