Three of those models - all of them ground vehicles - are part of this news.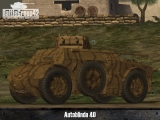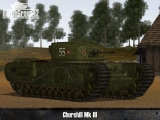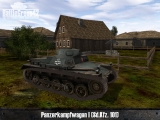 The first one is the Churchill Mk III. It's an addition to our already existing Churchill Mk VII which it will replace on all maps in Africa, Italy and the Eastern Front. The Mk VII with its boosted armor and 75mm cannon came to first use only on D-Day in June 1944, and only on the Western Front. The earlier Mk III version has a different turret as the VII and carries a 6pdr (57mm) cannon. There are also many other differences between both versions.
The Churchill Mk III played an important role in the battles in Tunisia and later Italy, were its thick armor and climbing abilities more than made up for its slow speed. The 57mm cannon, also named "six pounder", was renowned for its anti tank capabilities, but was unable to shoot high explosive grenades. Because of that a Britsh field workshop modified some Mk IIIs with American 75mm cannons taken from defective Sherman tanks. This variant, called "NA 75", was created by our modeler RuppDee who also was responsible for the creation of the Mk III. For more diversity he also created variants with missing girders or track parts as addon armor on turret and main hull as well as different textures for Africa and Europe, among them a texture for a lend-lease vehicle of the Red Army.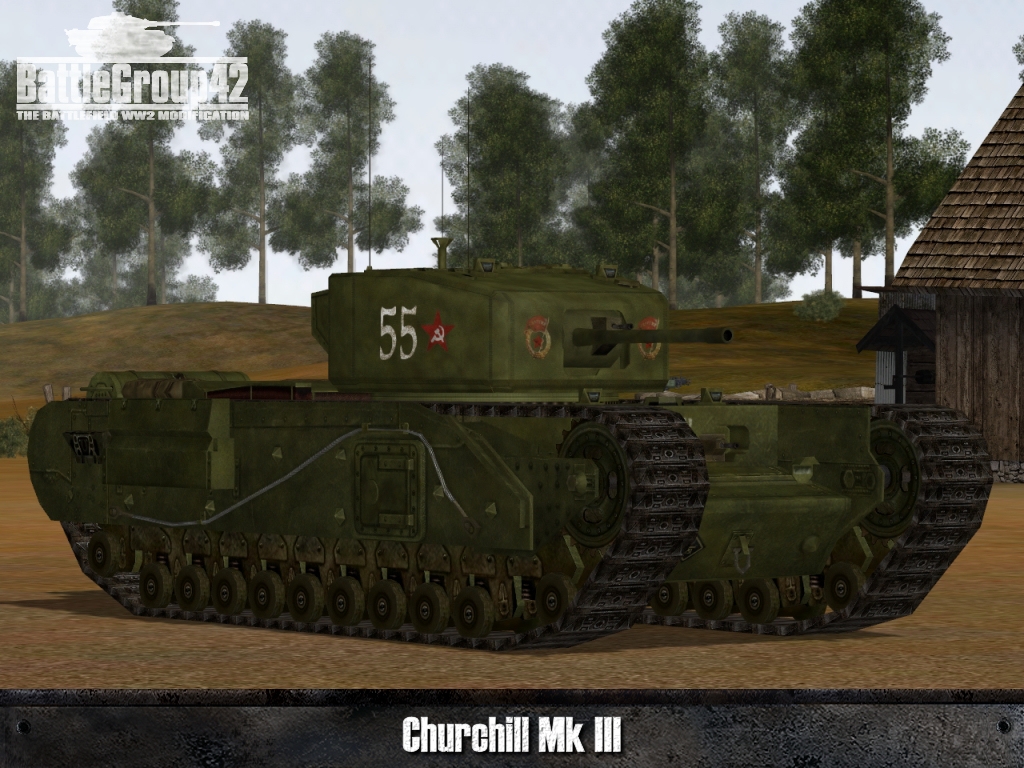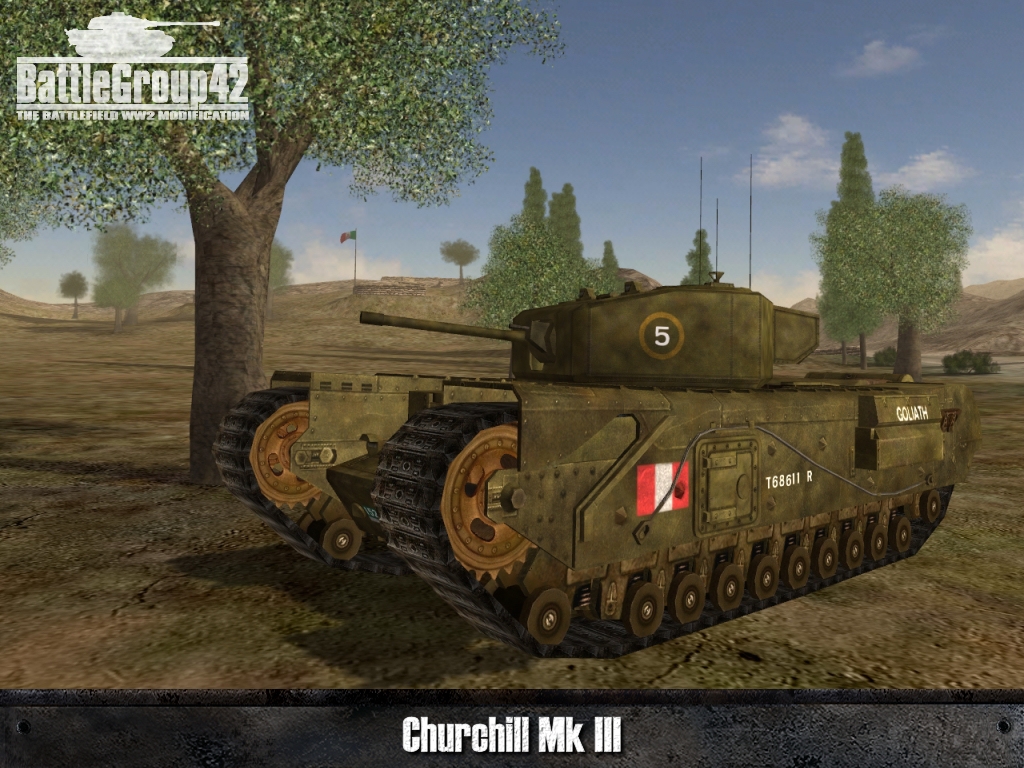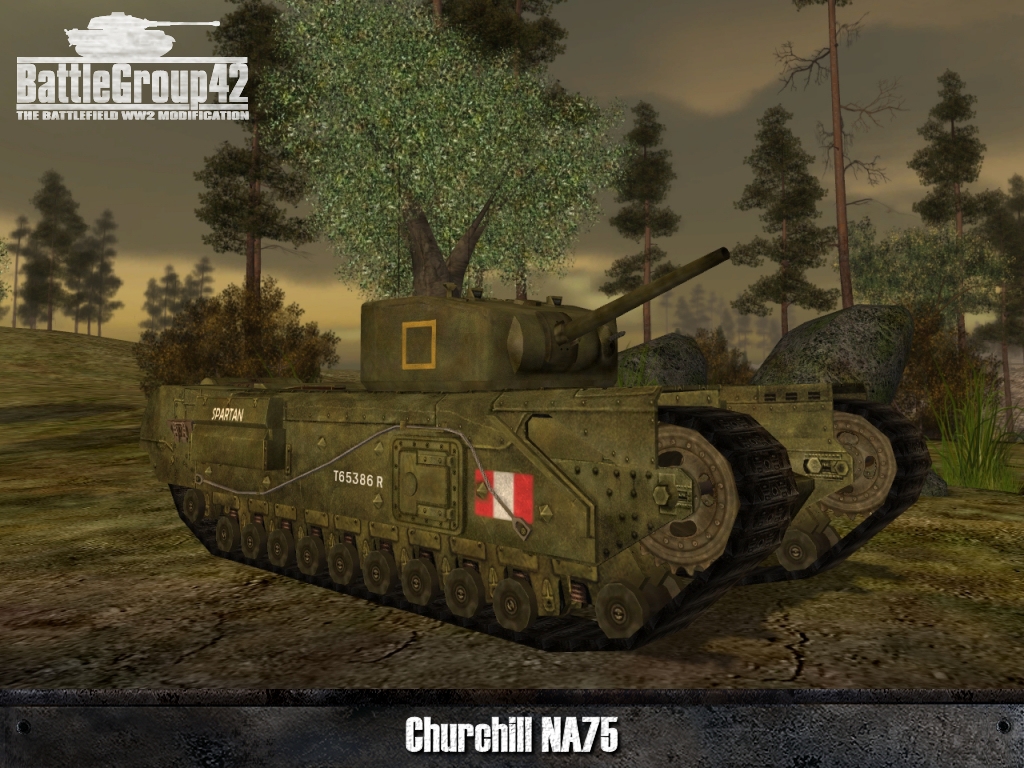 RuppDee also was responsible for our next new addition. It's the Italian armored cars of the Autoblinda series, regarded by today's experts as one of the best light wheeled tanks of World War II. It featured many advanced technological solutions, was sturdy, reliable and powerful. The AB 40, armed with two 8mm machine guns, the AB 41 armed with a 20mm autocannon and the AB 43, armed with a 47mm cannon, were used on all European and African theaters of war, with the AB 41 being the mostly used variant. It was not only intensively used by the Italian forces, but also German units. Hence the AB 40/41/43 are an eminently valuable addition to the BG42 vehicle pool, since they close a major gap on many maps especially in the first half of the war, which we had to close with workarounds until now.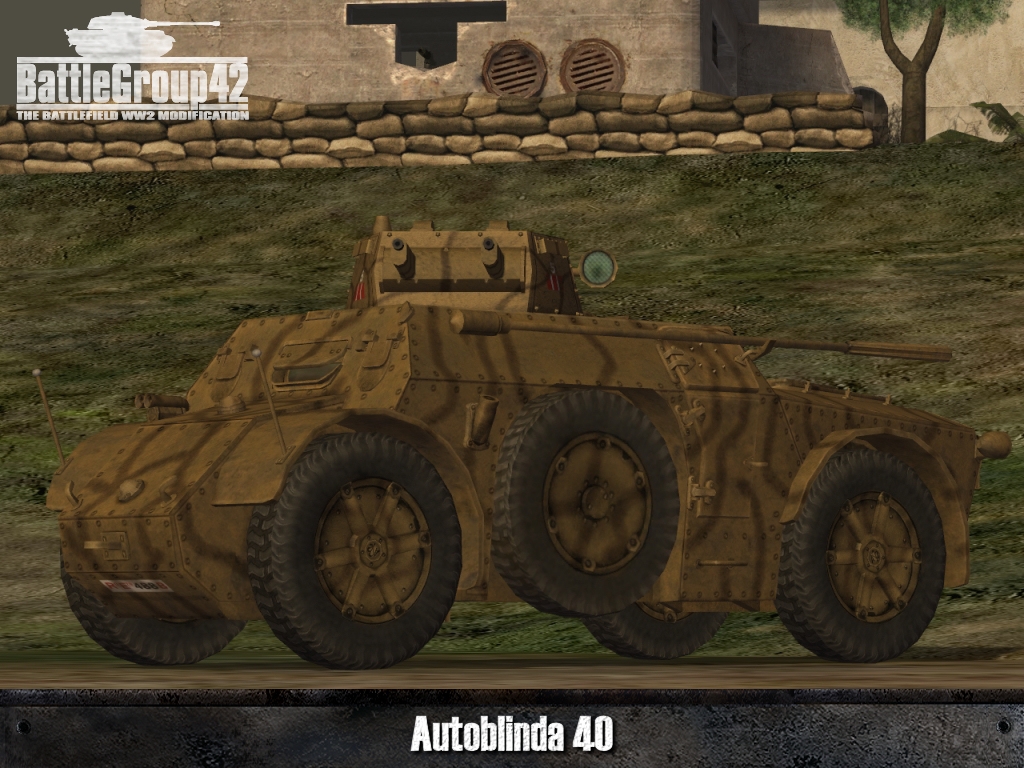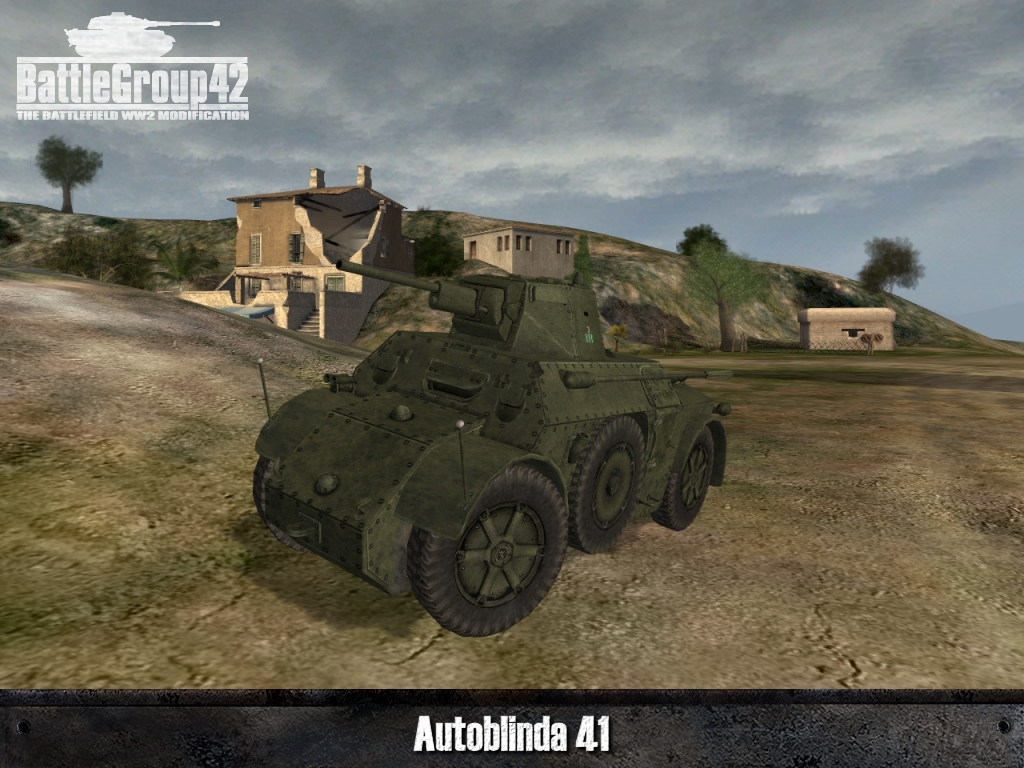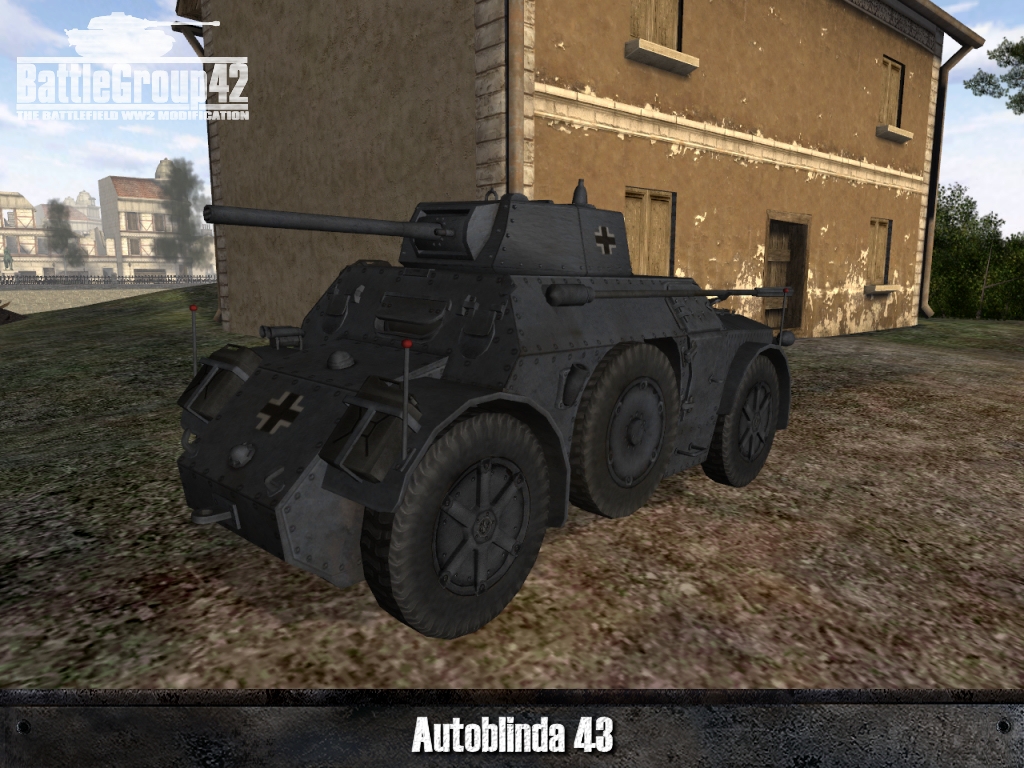 This also applies to our next candidate: Although obsolete und poorly armed, the Panzerkampfwagen I represented the bulk of the German tanks during the Blitzkrieg offensives in Poland, France, Belgium and Holland during 1939 to 1940. Heavier tanks like the Panzer IV and the Sturmgeschuetz III were available only in very small numbers at that time. Therefore, Gauranga's model came in quite handy in helping us to equip those early scenarios historically accurate.
Our Panzer II, which is a "F" version, was only available from 1941 on. The new Panzer I is a "B" version, like it was common on the Western Front in 1940, and later on in Africa. It is armed with two 7,92mm machine guns which can be separately fired by the player, since one of the guns is loaded with armor piercing "SMK" rounds which can penetrate light armor like the one from usual APCs.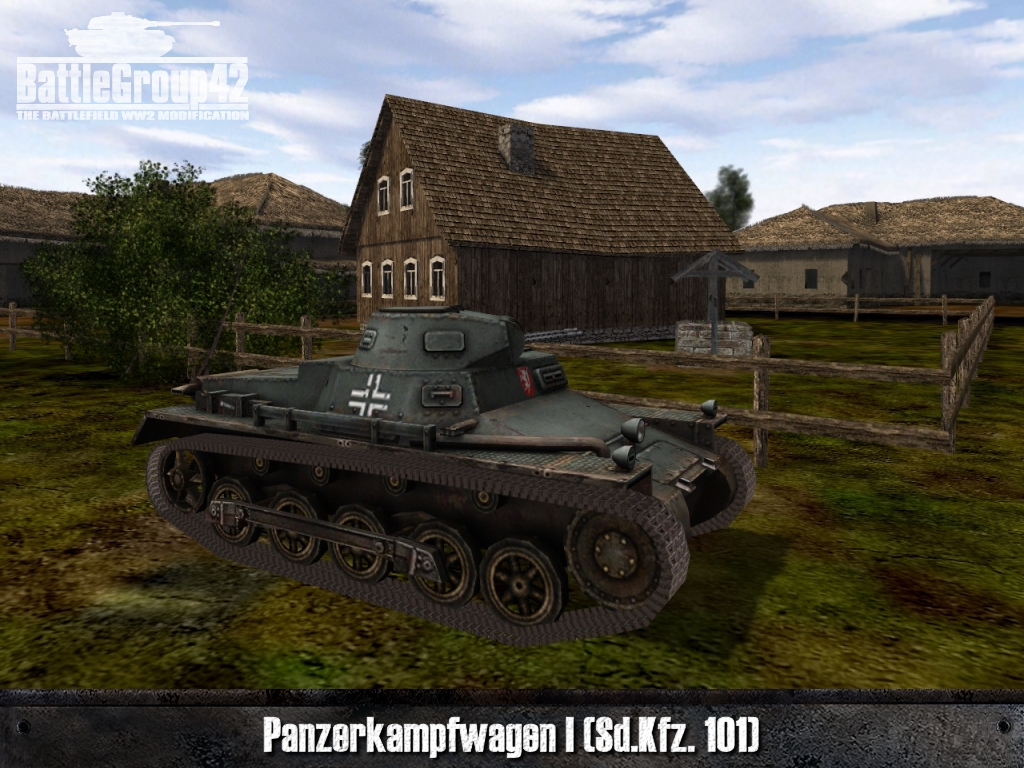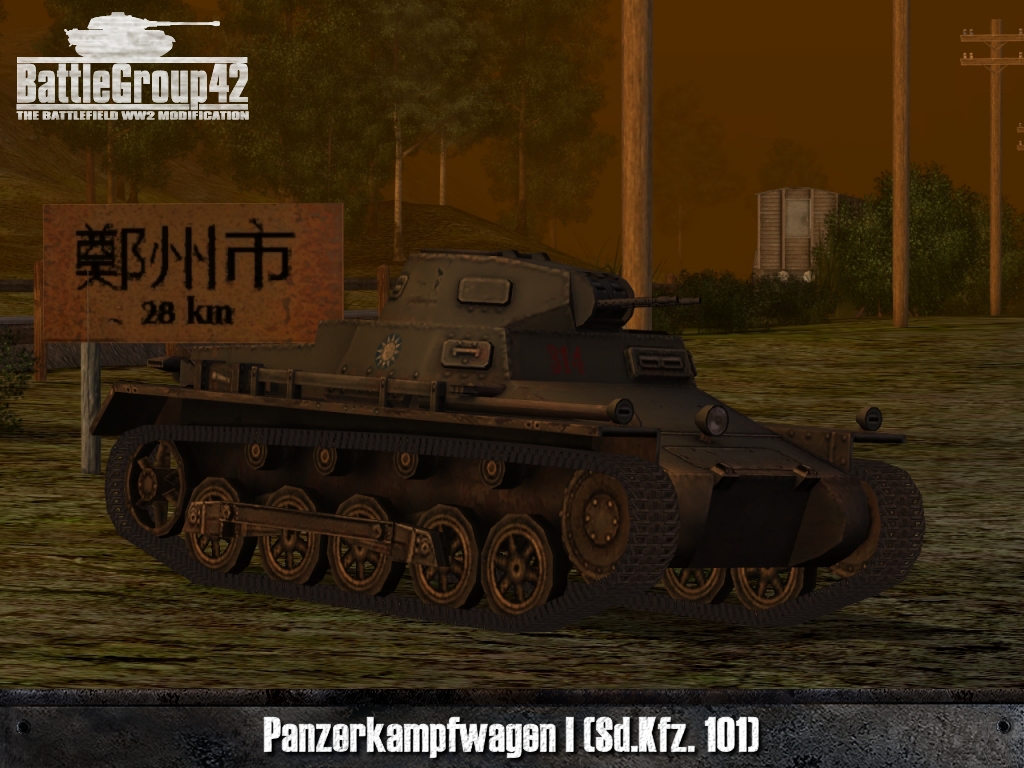 Responsible for the coding and integration into the mod of the three models shown here was Sarge31FR, who at the same time is still very busy working on the final build. It's almost ready for testing, although there's still some content left to be integrated, among it some surprises. So stay tuned, the next news will follow soon!