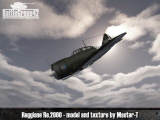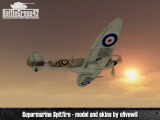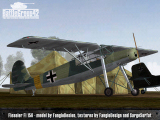 But let's start with Battlegroup42 1.8: Three new plane models have been finished which will expand our Bf1942 mod.
The first one is the Reggiane Re.2000 - an Italian fighter plane which was mostly used during the early phase of World War II, mainly in the Mediterranean and the Balkans. Although the Italian air force was rather unsatisfied with the machine's performance and soon switched to more powerful successors like the Re.2002 and 2005, the Re2000 found a thankful customer in Hungary: Here the fighter was build under license as the MÁVAG Héja and used by the Hungarian air force on the Eastern Front. Our model as well as an Hungarian and Italian texture were made by Master-T. RuppDee added a nicely detailed cockpit to it.
Reggiane Re.2000 / MÁVAG Héja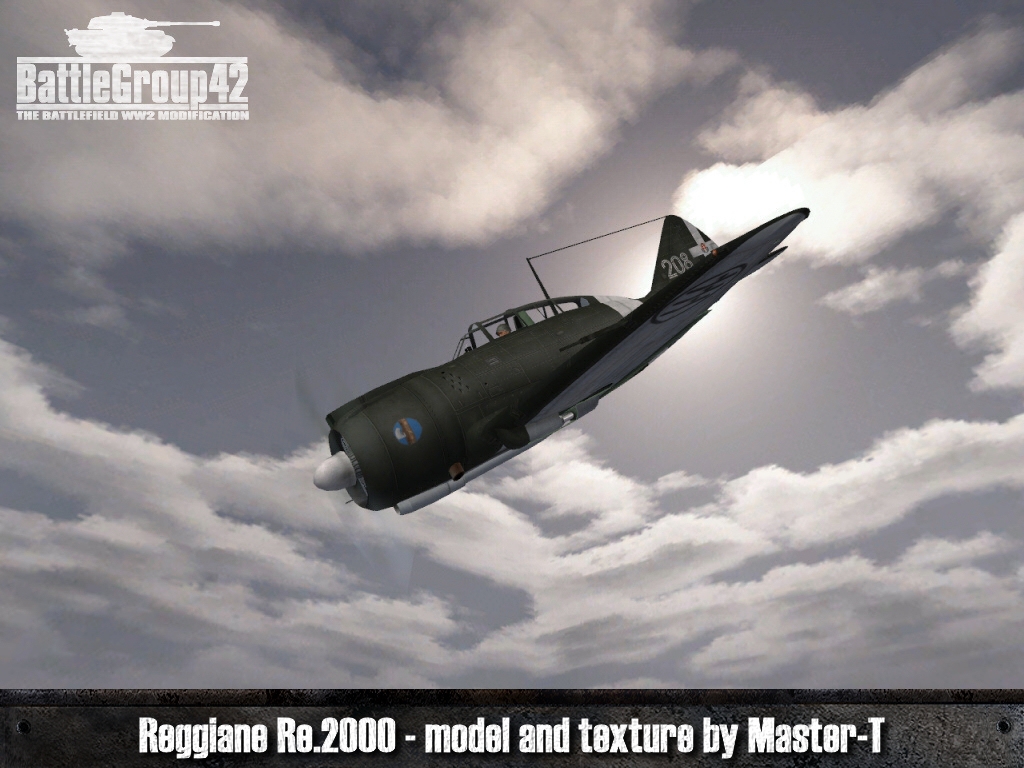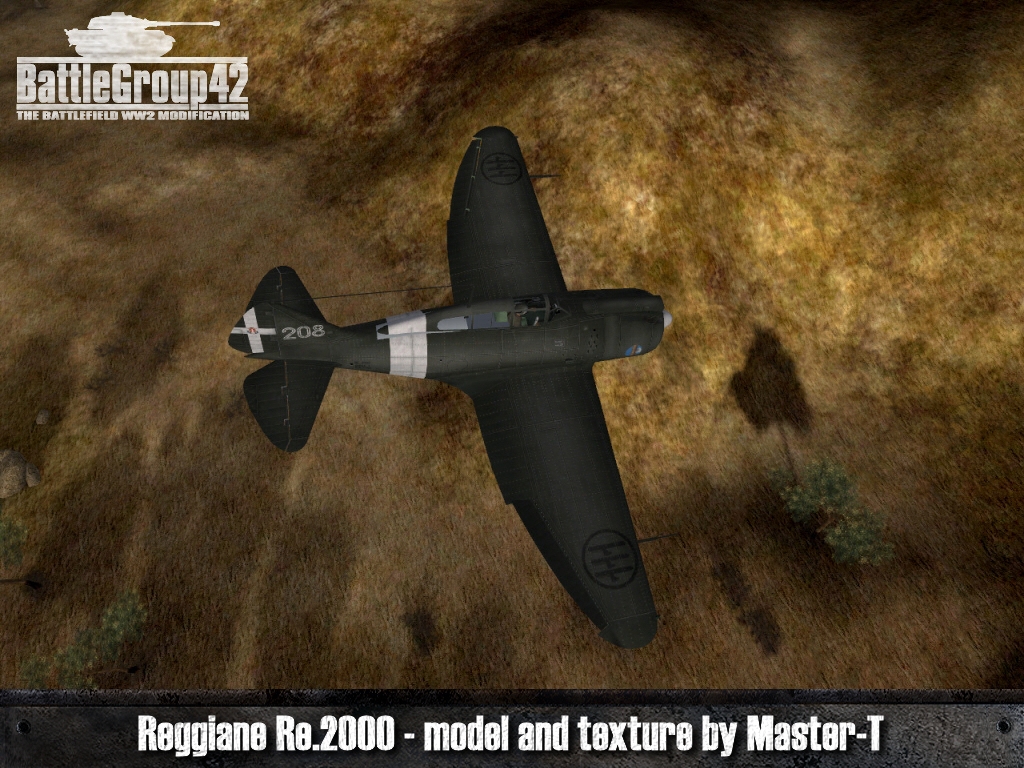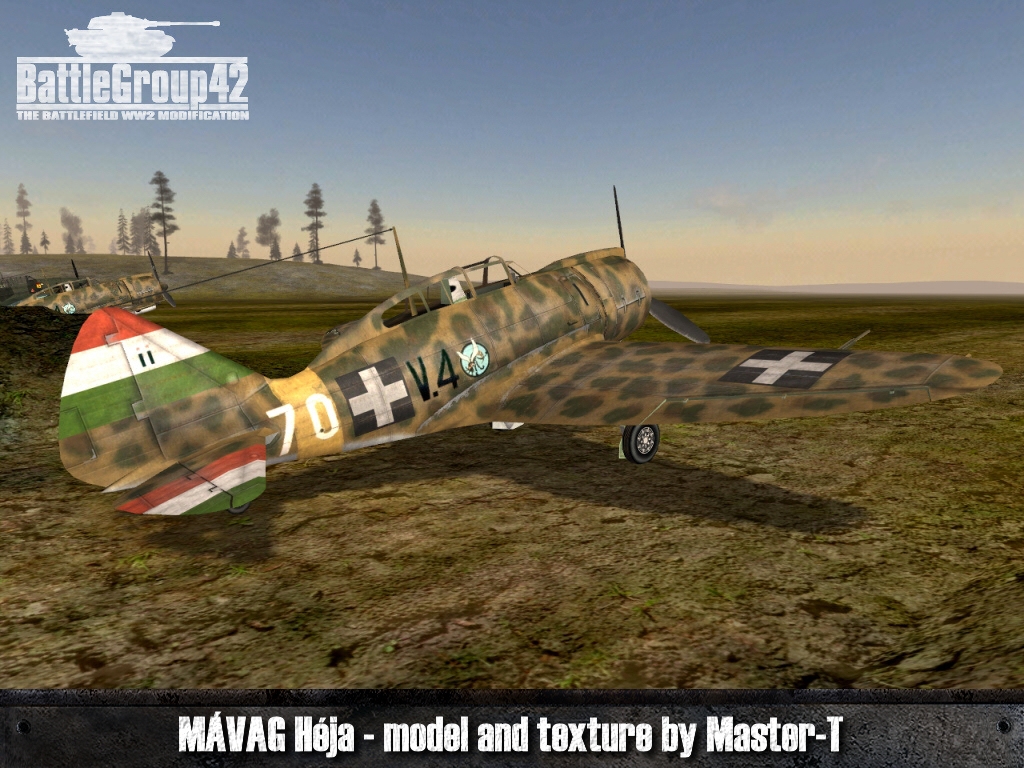 Fieseler Fi 156 "Storch"
Our next new addition is a world famous plane from Germany - not because of its fighting strength, but because of its incomparable flight characteristics. We're talking about the Fieseler Fi156 "Storch". Hardly any other plane was able to fly as slow and start/land on such short runways as this fragile looking high wing aircraft. The Wehrmacht used this plane, which was armed only with a single machine gun for self defence, mostly for liaison and reconnaissance tasks as well as artillery observer - a task which the Storch will also perform in BG42: Using the right mouse button you can mark targets for the artillery. This model was made by FangioDesign and improved with an excellent cockpit done by RuppDee. There where also alternative winter- and desert textures made by SargeSurfat.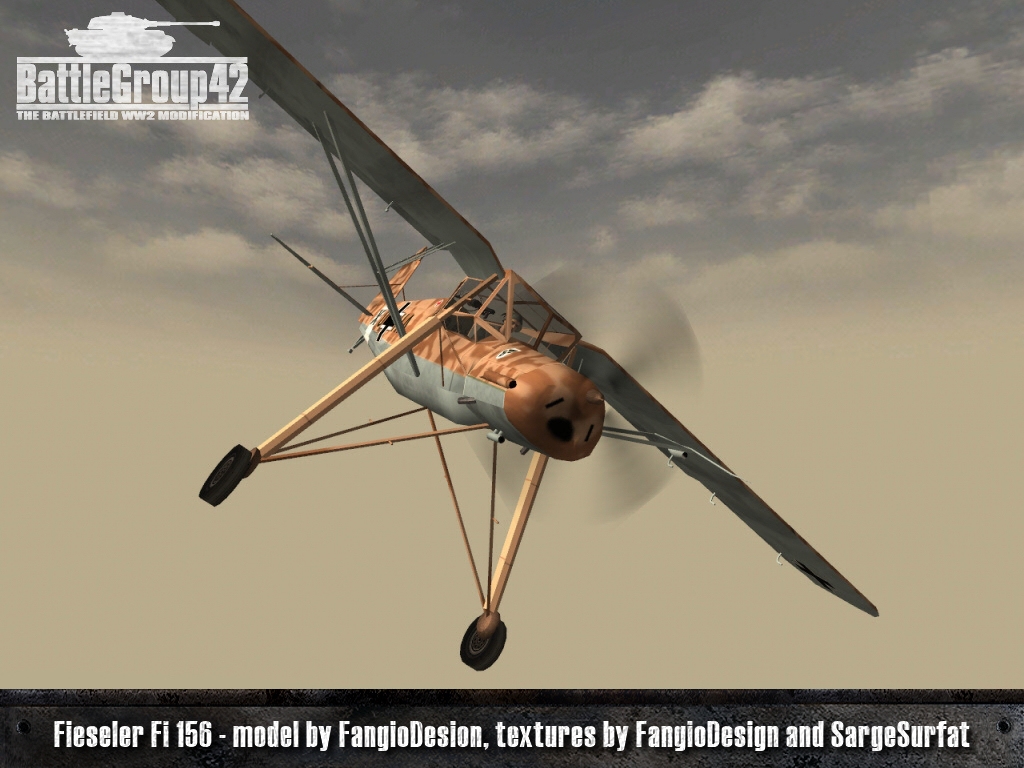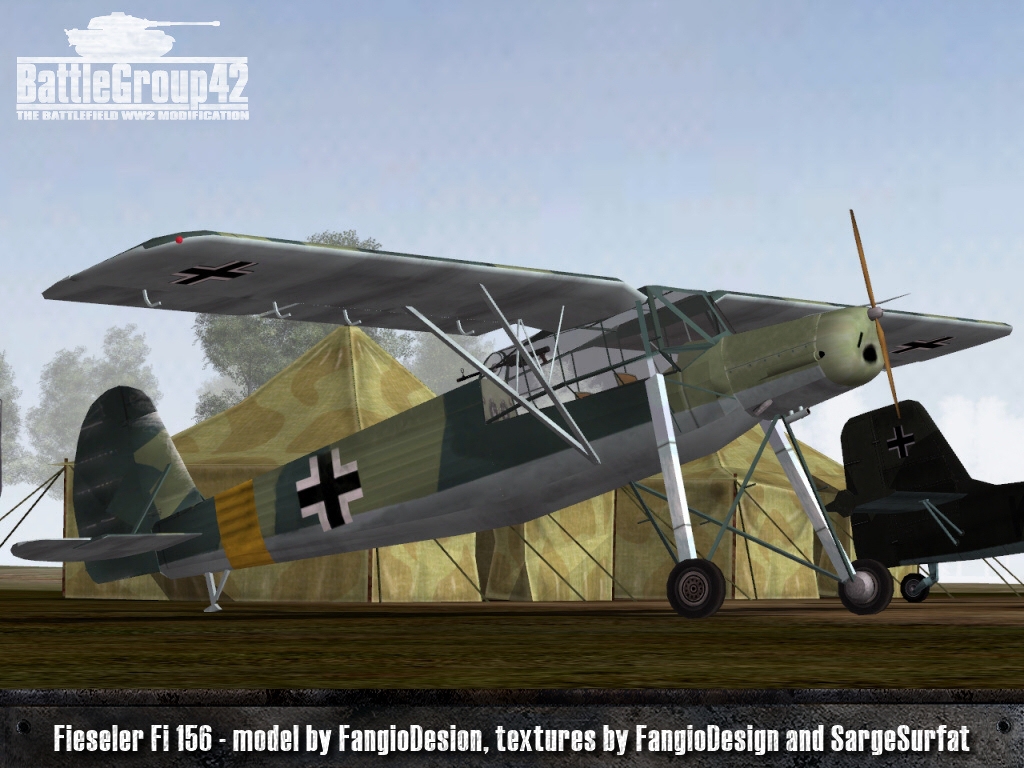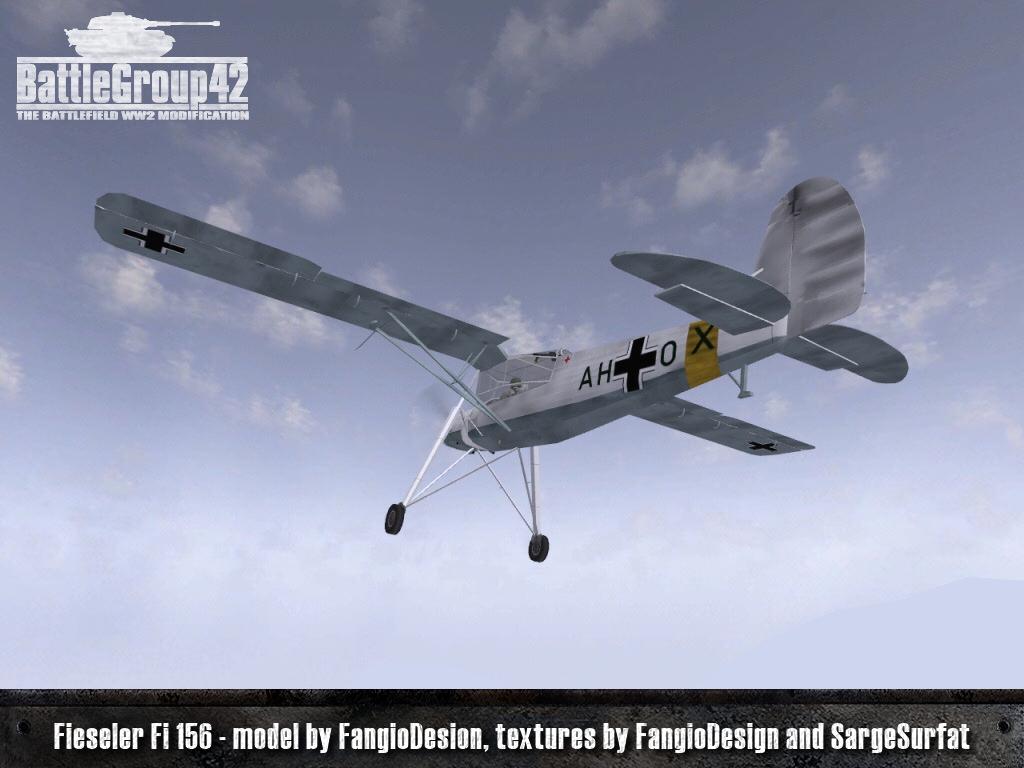 Supermarine "Spitfire"
Number three of our today's news is an old acquaintance, namely the Supermarine Spitfire. Up until now, the model of the famous British fighter plane in BG42 was from the original game, with slight modifications for different versions in armament and propellers. Thanks to modeller clivewil we now have a whole slew of very detailed Spitfire variants which replace the old ones. There are differently armed fighter variants from different phases of the war as well as a fighter bomber armed with rockets. He also delivered a texture for the Australian air force.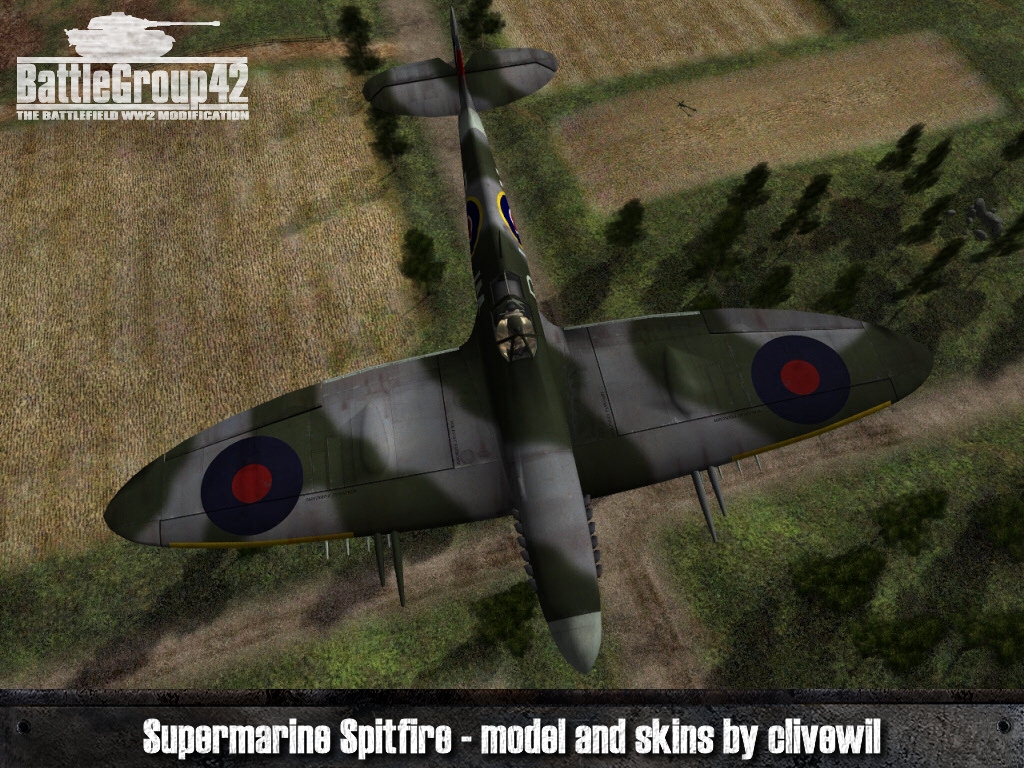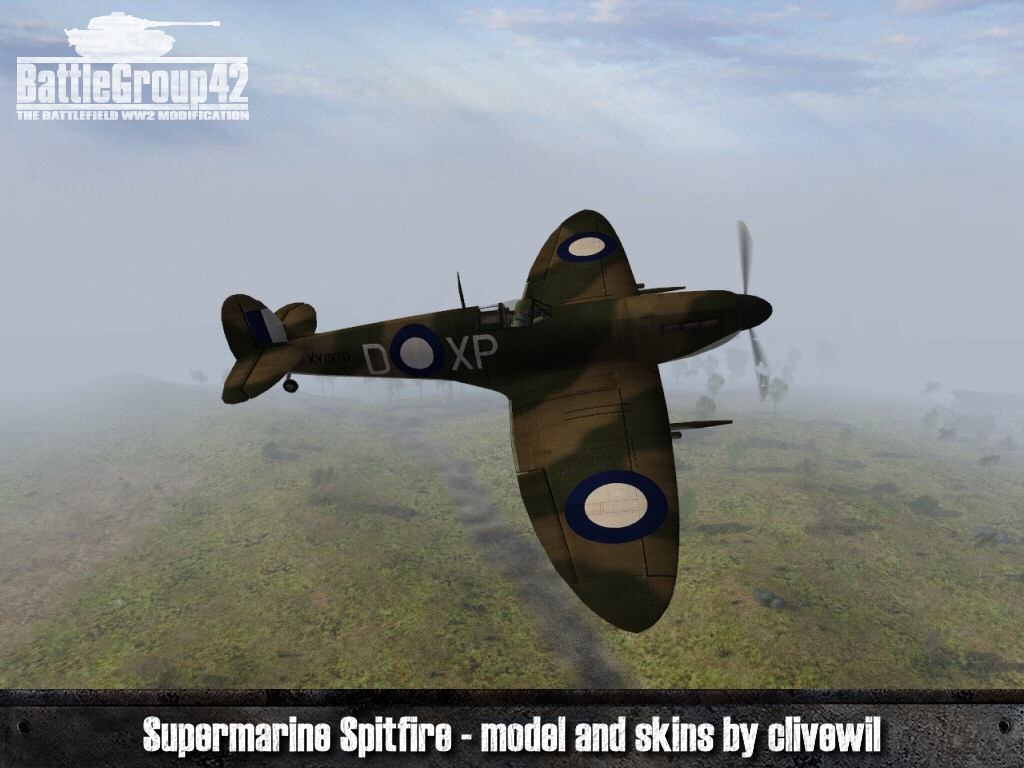 Status report - Battlegroup UDK project
As promised, we now give you a small status report about our stand-alone project based on the Unreal engine. It now has an official name: Battlegroup: Road to Dunkirk. This was chosen because our starting scenario will be the battles in Belgium and France during 1940, with the Germans fighting against the British Expeditionary Force (BEF). In the past few months, the team led by Peter, aka "BG3Haribo", managed to create a playable, but very rudimentary pre-Alpha build, which we recently tested with a number of players. A video of that test will be released shortly. With this we want to show you that we're well on track and looking out for people who want to support us, be it as developer or beta tester. Furthermore we're looking for people running Windows servers who'd like to host our test version. Those of you who are interested please contact us via our forum on www.battlegroup42.de