Welcome to another update from BF Pirates 2. Today we be showin' off some new weaponry, modeled by Jimmy the Pirate and Ratkin, and skinned by Tibmaker.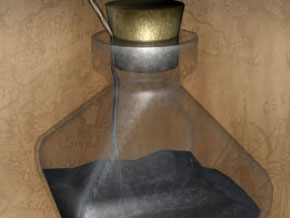 The Smoke Grenade is a deadly mix o' gun powder and sulfur, filled into a glass jar and lit with a fuse. Once thrown, the jar will shatter and an intoxicating cloud o' gas will temporarily leave yer enemies gasping for breath while ye make your move.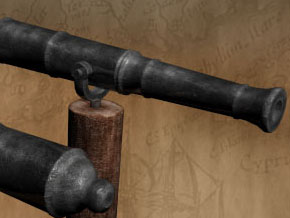 The Falconet is a deadly swivel cannon, used to target approachin' enemies. The falconet has two types of ammunition; the Round shot; a small steel cannon ball used to hit enemies and vessels at a fair distance, and the Grape shot, a shower of smaller pellets for maiming foes at close range, similar to a blunderbuss.
In BFP1, the falconet had both a very large range and blast radius. Now, there are two types of shots, which have both have a good balance of radius vs range, which is sure to bring a lot more strategy to the game.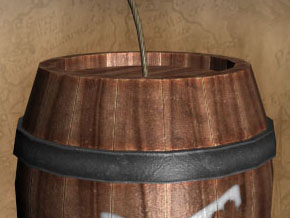 The Powder Keg is an explosive barrel with a short fuse timer, useful for blowing up anything ye see fit. Just be sure to clear the area quickly, or ye be findin' yourself a new Pegleg!
A crew log detailn' the development of both the Smoke Grenade and the Powder Keg can be found here. Also, many of ye have been requestin' the BFP2 logo to make yer own banners- you can now download it here.
That concludes our update for this week- keep your eyes on the horizon for a new interview with Planet battlefield is rumored to be comin? into port soon!