Greetings and welcome to another news update for Battlefield 1918! Today the Battlefield 1918 development team is proud to announce a partnership with tournament group CMP gaming, a successor to the venerable Forgotten Honor tournament and community. In addition, we are also happy to announce a new campaign for Battlefield 1918 V3.1, Outbreak of Chaos: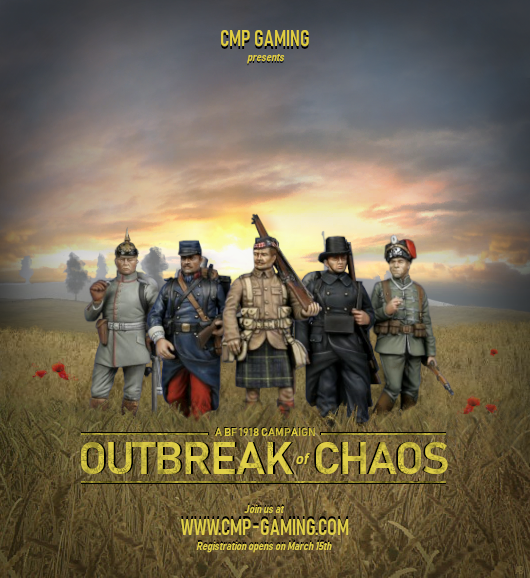 This campaign will cover the first year of the war on the Western Front and feature French, British, and Belgian troops fighting against the might of the German armies. Players may be interested to know that the campaign players will be, as typical of Forgotten Honor tournaments prior, divided up into Division made up of regiments. The Outbreak of Chaos campaign will also feature battles every Saturday, including today, so players who are interesting in joining will not have to wait to take part.
If you are interested and want to know more, or if you want to join up already feel free to visit this site and have a look:
Cmp-gaming.com
This is all with regards to today's news, although we here of the Battlefield 1918 development team are expecting to release more news soon in a few days, so please stay tuned!