Steam Page, Release Date!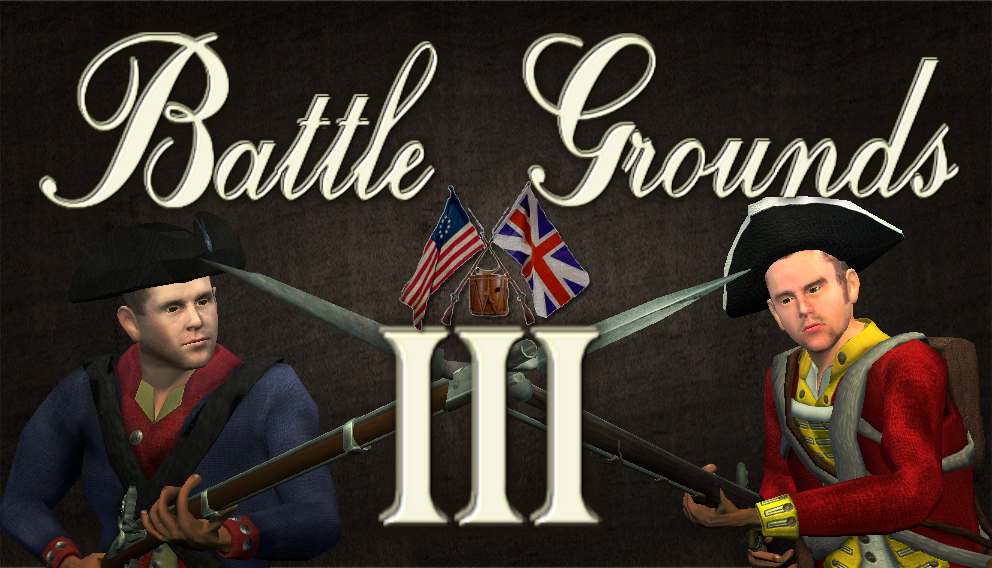 After 6 years of bloody war, the Steam page for Battle Grounds III is finally here! June 2019: that's the month for release, although early access will come before that. The last battle on our campaign for final victory draws near!
More information regarding early access and a specific release date will come later. Stayed tuned by following us here and on the links below!
Battle Grounds III Main Website
Battle Grounds III Steam Page
Battle Grounds III YouTube channel
Battle Grounds III Twitter
Teaser Trailer
We in the The Battle Grounds Game Development Team thought to create a new trailer to help everyone get excited for the upcoming Steam release.
New Weapons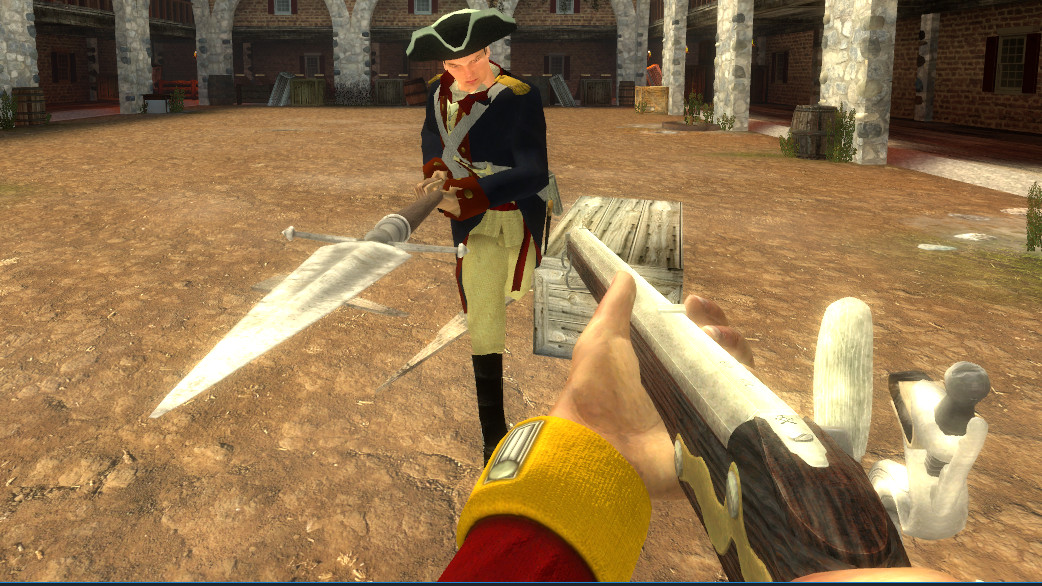 As always, we've been churning out new content, and here is a sneak peak of two new weapons we've been working and smithing.
Pattern 1776 Infantry Rifle

The first mass produced military rifle-musket, the Pattern 1776 rifle is accurate at long range. Issued to British Light Infantry troops, it allowed the British army to combat the American rifleman.
It is more accurate than all muskets in the game. Its shortened barrel makes it the least accurate of all the rifles, reduces damage, and reduce the one-shot kill range; however, the shortened barrel makes this the fastest loading of all the rifles, loading in the same time as most muskets.
Spontoon

The officer's spontoon is as long as a musket with bayonet (precisely, it's as long as the Short Pattern Brown Bess), and its lower weight makes it very fast. However, also due to the reduced weight, the Spontoon does less damage than the other melee weapons (chest hit and arm hit do not kill). In well-practiced hands, the spontoon is fast and lethal . Of course, the officer who uses it lacks any shooting capabilities.
Linebattle Improvements
Ammo Adjustments
In the past, many BG2 players enjoyed playing in grand role-playing linebattles, where an officer would lead all of his troops around a battlefield and deliver well-drilled volleys to the enemy. However, because American muskets are generally more accurate, a problem appeared where American teams preferred to sit out far away from the battle, outranging their British enemies.
In The Battle Grounds 3, this will still be a valid tactic. However, it will no longer be a sustainable one. The key change is that ammo counts have been reduced to about 11 shots per soldier. Ammo crates have been dispersed in the centers of linebattle maps in order to keep action focused in the center of the maps and prevent long-running skirmishes after most players have died.
For example, here is the ammo box on one of the new linebattle maps, Lb_Continental: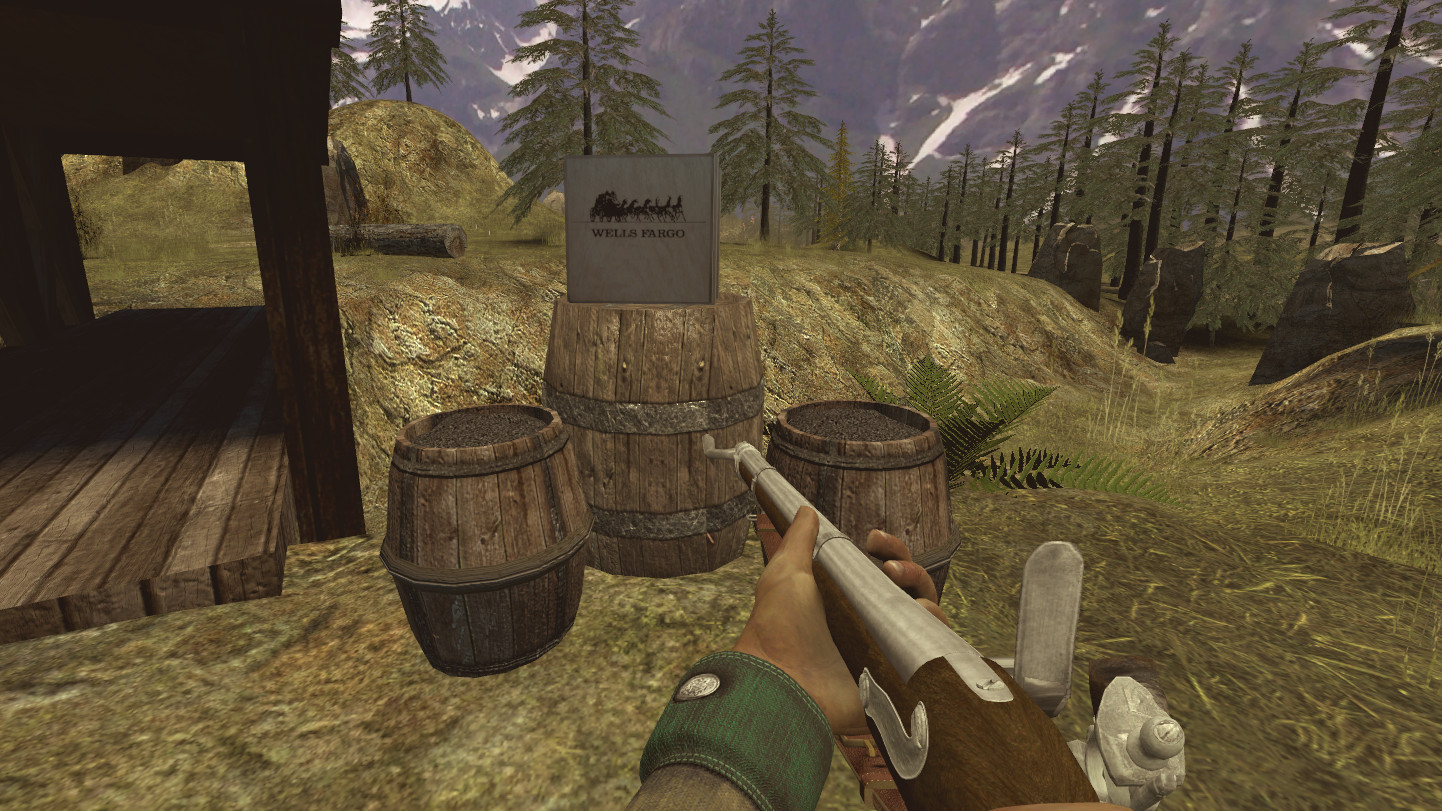 Linebattles with Different Classes
Traditionally, linebattles were always been played with standard infantry classes. This is due to two reasons: familiarity, and because it would be difficult for linebattle officers to coordinate class changes between players (in both private and public matches).
To resolve the larger issue, a new suite of console commands now allows linebattle officers to unilaterally change the classes and weapons of other players, without having to restart the round.
That's all for now soldiers. We'll see you on the battlefield!
~Awesome, Lead BG3 Developer, May 2019