"We must, indeed, all hang together, or most assuredly we shall all hang separately."
-Benjamin Franklin

Those few of us who have been "hanging together" in the development of the new Battle Grounds 3 have good news for anyone interested in our game. We have been diligently working on updating BG3 to become a more modern, first-class historical first person shooter.
While we do not yet have a firm release date, we have made a great deal of progress and are already beta testing BG3. The game will have a number of improved features, including:
Improved Graphics
The first thing players will notice in BG3 is the wide array of improved graphical elements. Maps will be richer; player models will be more dynamic and lifelike; weapons will look even more realistic.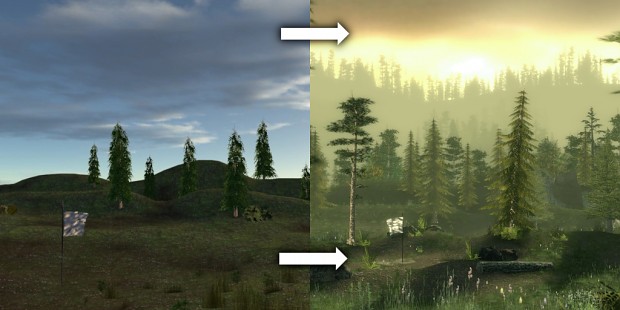 Crisp, Intuitive Interface
BG3 will also incorporate an improved graphical interface. Menus will be smoother and crisper; the interface will incorporate more historical touches; and menus will make it easy for users to navigate and choose their player class, uniform, and weapons.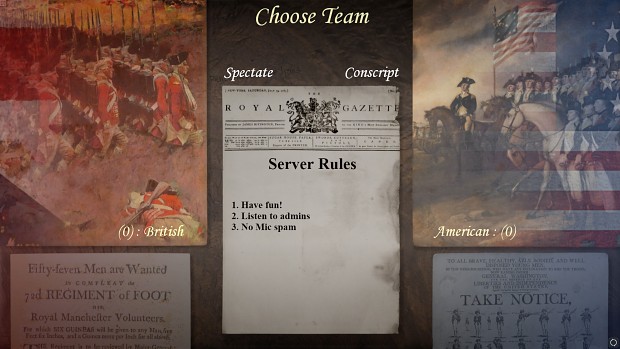 Bots
BG3 will feature greatly improved AI Bot players. Bots will intelligently capture points, seek help from teammates, and use superior numbers against their opponents. Bots can be set to varying difficulty levels, with the higher levels challenging even veteran players. Use bots to fill-in for human players to make a larger game, or even team-up against a legion of bots in a cooperative-style game.
Siege Mode
In a new gameplay mode, siege battles pitch one well-fortified team against one with superior numbers. The defenders aim to survive for as long as possible, while attackers seek to eliminate the defenders and take control of the fortress. When a team is out of reinforcements, no more teammates may respawn until the next round. This is the moment when the losing team is finished off or a heroic last stand is made.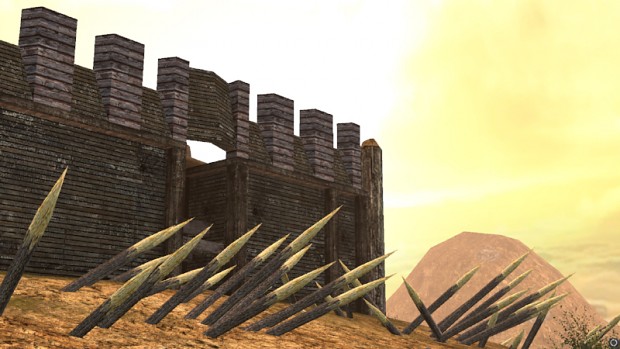 More and realistic nationalities with more languages
Hessian Jaeger speaks in his native German, while a French Grenadier joins the Americans in BG3, and speaks French language communications. Players will hear a realistic variety of languages and accents on the battlefield.
New Classes
BG3 will feature a new class on each side: Grenadiers. In the American War of Independence, Grenadiers were the "shock troops" - physically imposing soldiers who were used to break enemy formations and attack entrenchments or strongholds. In BG3, grenadiers on each side will be armed with a musket, sword and iron ball grenade. The grenadiers take more damage to kill, but move slower and can be vulnerable to "hit and run" tactics. The Americans will also have a wider variety of militia in BG3 - both state and local militia classes.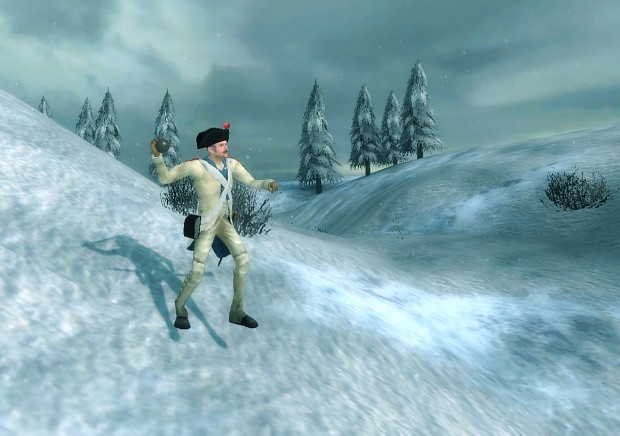 Officer Buffs
Starting in BG3, officers will have the power to "buff up" or improve the attributes of nearby teammates. For short periods of time, officers will be able to steady the aim of teammates; speed-up teammates' movement; or slightly increase the damage done by nearby teammates. Officers can choose which buff they wish to deploy and when to deploy it. In BG3, officers will be truly "strategic" players - intelligently improving the play of nearby teammates to increase the odds of success on the battlefield.
Damage Multipliers
Lighter and faster classes become wounded or killed more easily than heavier, stronger classes. Strategy will play key role in selecting your class and your style of play to help your team defeat the enemy.
Long-Range Shooting
Ironsights on several firearms will be improved. This is especially true of the Jaeger and Frontiersman (sharpshooter) classes. A slight "zoom" effect has been added to simulate the focus of a skilled rifleman sighting his rifle on a target. At the same time, rifle balls will continue to fly slightly faster than musket or pistol balls, so these long-range classes will become even-more-feared for their ability to injure or kill enemies at longer distances.
And That's Not All...
These are just a few of the many improvements that await players in BG3. More details and news will be forthcoming as the release of BG3 gets a bit closer. Stay tuned to our new, improved website at Battlegrounds3.com (and while you're there, check out any of the in-depth articles on BG3).