Last month we showed you guys two new weapon models, the Ps-9m Stealth Pistol and the RS04 .45 Combat Pistol.
This month we're upping the ante with three fun weapons of destruction!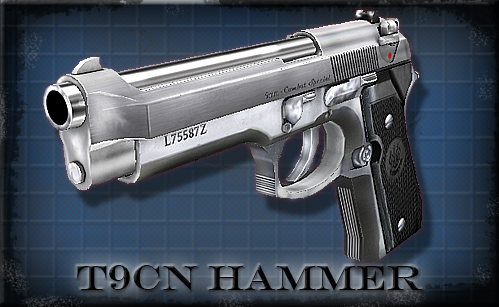 First up is the nice and shiny T9CN Hammer machine pistol. As you may notice, this little guy is based off a Beretta 92FS Inox. This gun will be replacing the nickle-slide GRS1 we had in V9. The excellent model was kindly provided by Estuine.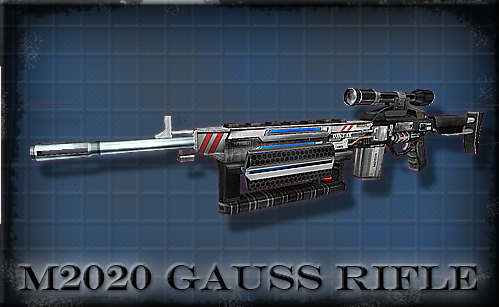 Our second guest is the all powerful M2020 Gauss Designated Marksman Rifle. This beastly rifle, which was modeled by Glostmostinex and Captain Xavious, fires accelerated 7.62mm bullets thanks to its heavy dual electromagnets. As an added bonus, those same magnets can be locked open to repel enemy fire! Guaranteed to weigh at least 20 lbs.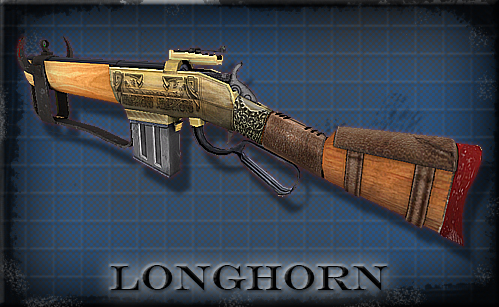 Lastly, we have our very own Longhorn high-bore lever-action repeater! The longhorn was lovingly modeled by Captain Xavious, the same guy who brought you the Bulldog Assault Cannon. To show how awesome this thing is, know that the Terminator's lever-action shotgun fired shotgun shells. This thing fires cluster bombs. And yes you can put one in each hand!
Tune in next month for more fun guns, which may or may not include quad-barreled rocket launchers and Gauss assault rifles!
---
Additionally, don't forget to check out our new gameplay videos! I've made sure to sneak some of the V10 and top-secret guns in there. ;)