Time to start the wandering, stalker...
Autumn Aurora 2 has been released!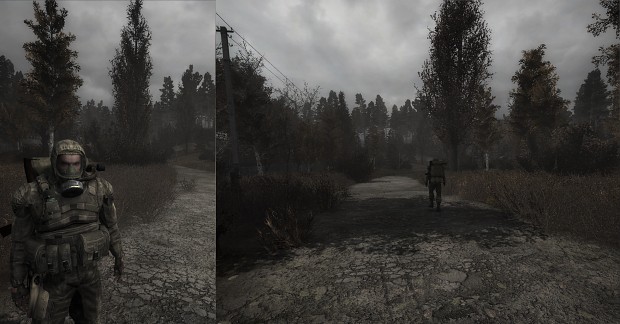 The second version of the Autumn Aurora brings the autumnal atmosphere to the Zone and totally overhauls the graphics, sound and gameplay of S.T.A.L.K.E.R. - Shadow of Chernobyl. The mod is built on the newest Zone Reclamation Project's core, it contains official AtmosFear for ShoC which has never been released before. AtmosFear has been extensively redesigned to match the autumn style.
It also holds an official new Absolute Nature for ShoC (never released as standalone as well) with new tree models from AN3 CoP and some new ones.
It is the perfect opportunity for every S.T.A.L.K.E.R. fan to immerse again into Chernobyl universe in completely different style this time.
The Zone calls again...