Narrative and Structure
Crucially, a big focus for us at the moment is the implementation of story elements and quests. A lot of behind the scenes efforts are underway in building the main quest, and side quests, along with their interconnections. Apotheosis involves a sprawling main quest and side quests with dynamic elements, which means a large portion of content can change depending on the player's choices, in turn requiring a great degree of testing and revision to make sure things connect correctly. Luckily, modern tools exist to help smoothen out this process and help better visualize and track this story branching.

Throughout your journey through the Dreamsleeve and Oblivion, you'll encounter many characters on their own journeys, with their own hopes, fears and goals. The player will be able to interact with these characters, engaging them in conversation, helping them or opposing them at important junctions, and generally influencing their journeys with key decisions. Some may even join your side if they like you enough.

Moreover, a number of characters can be saved and helped back to the Cathedral of the Final Hour, a hub area for Apotheosis at the center of the Dreamsleeve, and your home for the duration of your travels throughout the planes. The more characters you rescue, the more services you'll be able to gain access to around the Cathedral, from Blacksmiths to Traders, Alchemists, fabled Warriors, Mages and more.
Undead from all corners of the Dreamsleeve flock to the Cathedral, you'll be able to meet many characters here as time goes by. And these too, may be willing to involve you in their struggles and journeys. Keep an eye out and make friends. It is much harder to go alone.

Narrative content will be the primary focus moving on, but it will take some more time to fully realize the vision we have.
Level Design
In terms of level design, a lot of iterative work has gone into most of our levels, from balance, creature and enemy positioning, patrols, pacing, navmesh optimization, level clarity, lighting, to aesthetics and more. You'll be able to catch some of that iterative work that's been done in the video above, Body of Nir. Most notably, Sanguine's Realms of Revelry, Dagon's Chimera of Desolation, The Spiral Skein, Moonshadow, Scuttling Void, and many numerous areas of the Dreamsleeve itself were a heavy focus for me.

A number of bossfight encounters were built or revised, and many others received further gameplay polish passes, key among them are Azura, Mephala, Namira, and a number of local bosses specific only to the Dreamsleeve itself.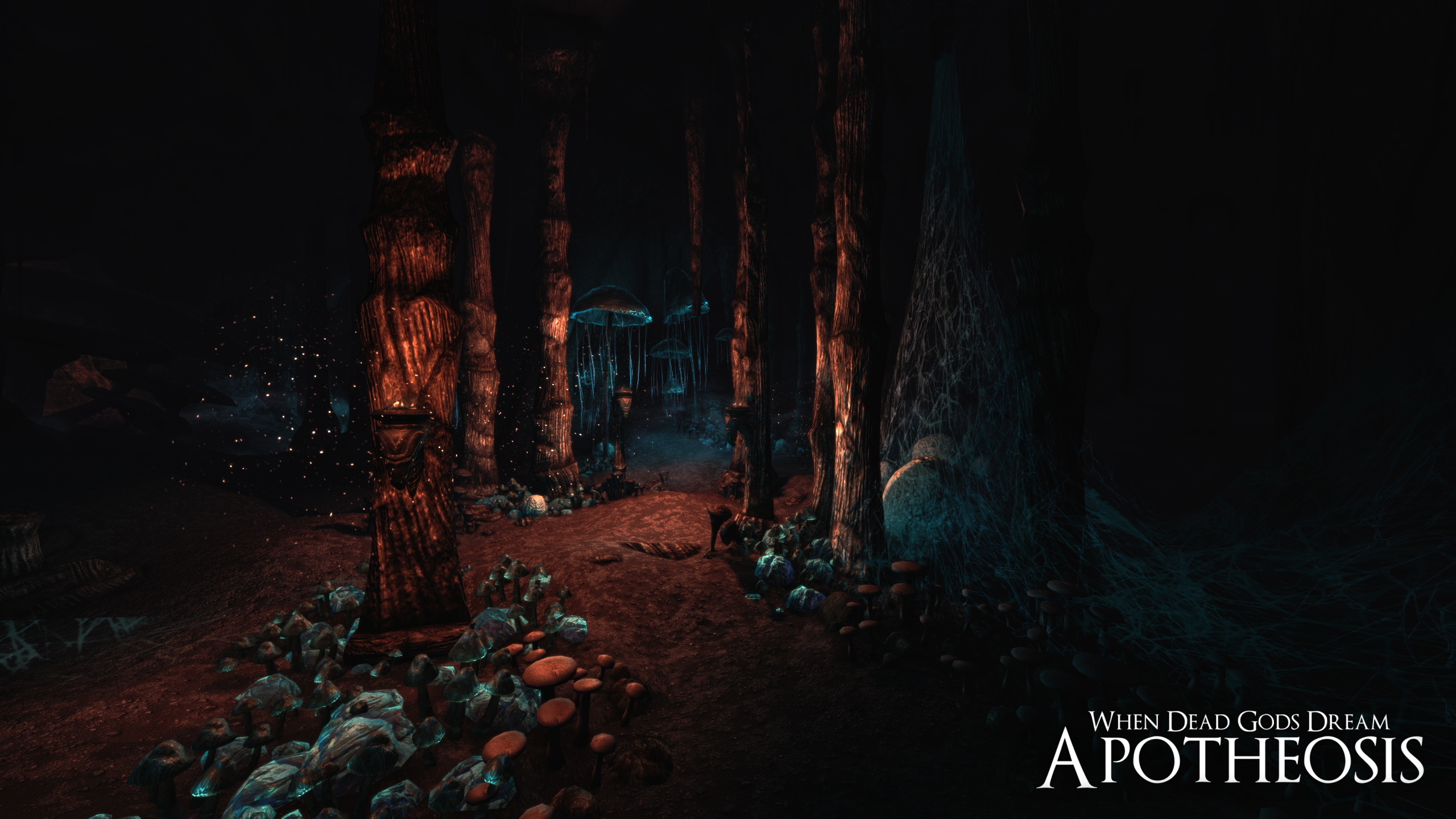 Oblivion: Mephala's Spiral Skein (Apotheosis, 2021)


A lot of work was done to provide Spiral Skein with a unique tileset, clutter, creatures and rewards. It involves a biome spanning deep underground cavernous areas, a swampy surface area, and Mephala's very own Pillar Palace, menacingly towering over her realm. Alongside environment art, work was completed on the Gaping Spider, from sculpting to texturing to skinning to in game implementation. This is a variant of the Frostbite Spider, unique only to the Skein. There are more creatures in stock that we haven't shown, but which I hope you'll be able to discover yourself in game.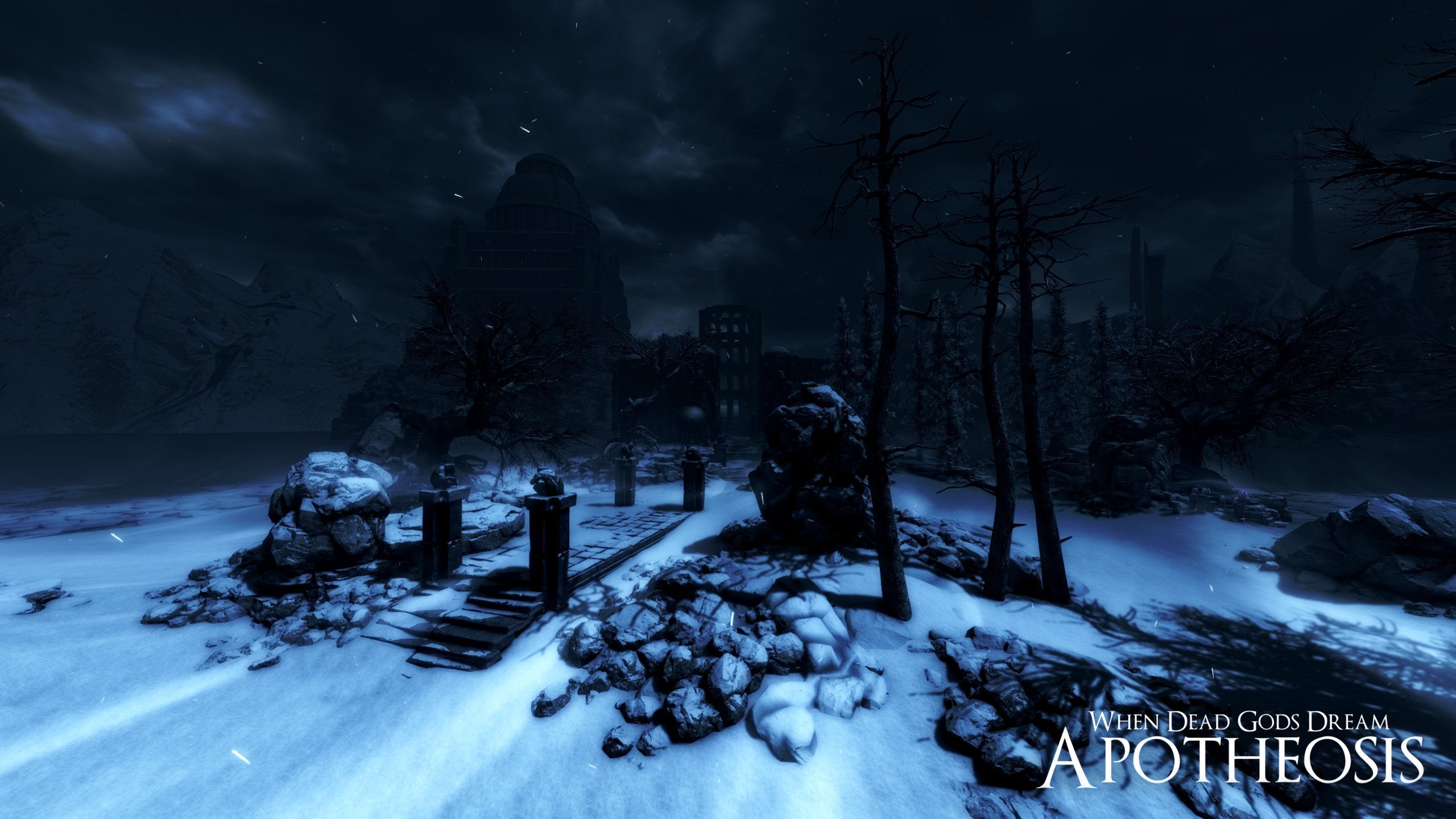 Dreamsleeve, Nightmare Expanse (Apotheosis, 2021)


The Dreamsleeve itself has had an entirely new area added, The Nightmare Expanse; an area of overgrown archtrees that dot the sky, a cold, unforgiving deathly hollow, mired in endless night. A lot of new kit pieces were made to flesh out this area, animated environmental pieces, trees of all sizes, many new locations, points of interest and interiors. Dreamsleeve still requires one more dungeon type/tileset to be completed, and a number of locations to be built, and then we can call it complete it as well.

Every single Daedric Realm is now in a fully/almost fully playable state. Work is still underway on Vaermina's Quagmire, and Sanguine's Realms of Revelry, particularly, building up their bossfight mechanics, as well as completing work on a number of areas within their realms.
Music
Several new pieces of the Apotheosis original ost have been completed, and many more are underway.
These range from bombastic epics, used in signature moments, particularly when facing down a dangerous enemy such as a Daedric Prince, to more laid back somber tones, as well as atmospheric, mood and environmental pieces. Here's a teaser of what's in store, a piece by StanL composed for the Leaper Demon King himself ;)


Art
Many unique art assets, from Tilesets to Armors, Artifacts and Creatures, which you'll be able to catch below have been completed. Work was done on many numerous environmental art and tileset pieces you'll be able to spot in our level design screenshots. That's aside from several new armor sets, 4 of which are shown below, more than a dozen new individual shield pieces, and several new creatures, many of which you've been able to see posted in our #updates and #announcements Discord channels, as well as our ModDB.
Several Daedric Princes also received new and updated art to better suit their stature and self-importance as well, otherwise I'd risk their wrath. You'll be able to spot a glimpse of the Prince of Fate himself, Hermaeus Mora in the video above, and more of his friends below as well. So keep an eye out ;)

Checkout the rest of this post below for a visual demonstration of a portion of the work that's been done since our latest update!



As always, be sure to follow us on here using the ModDB button below or banner above, our Discord and Youtube to get all updates as they come in!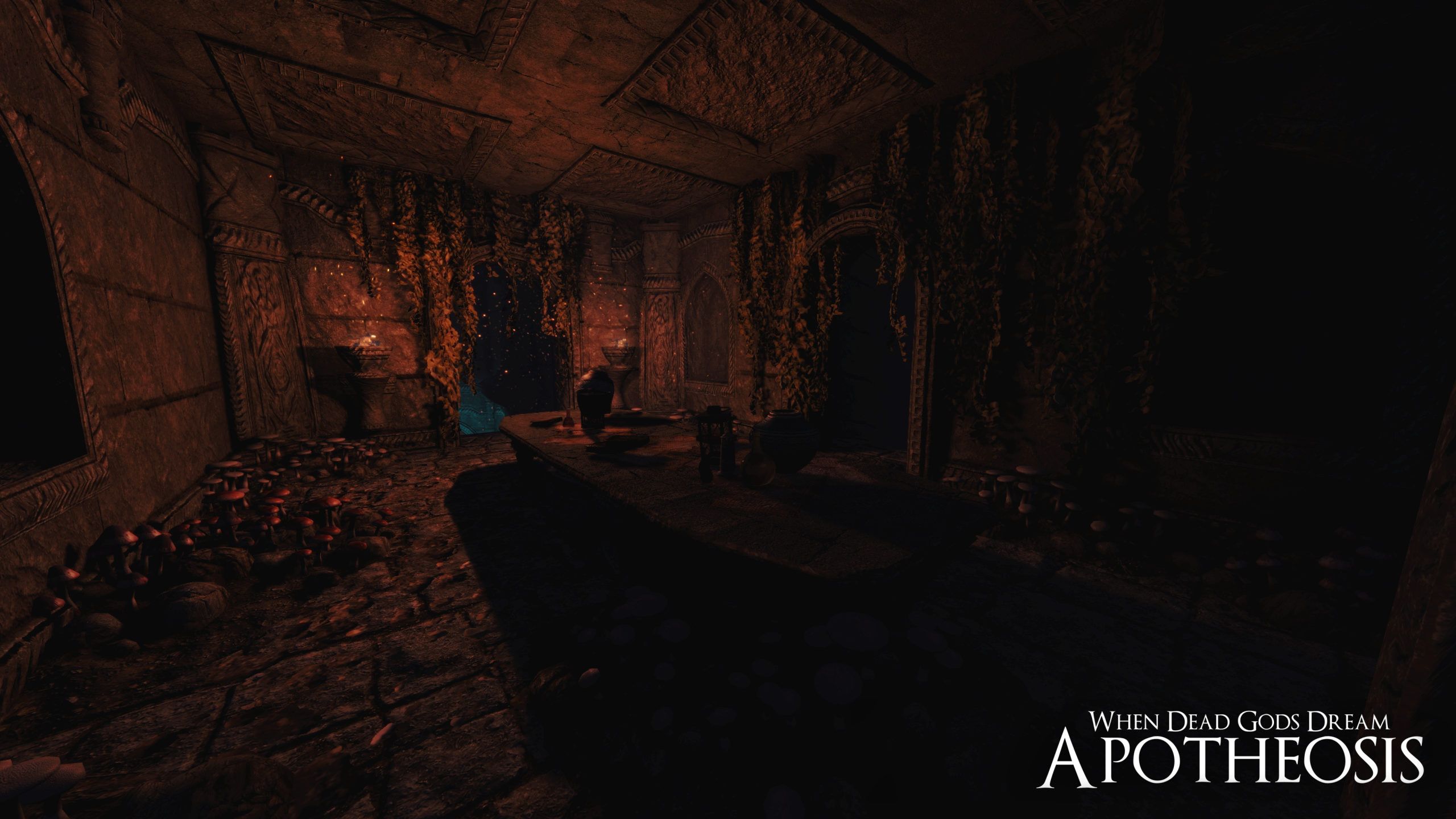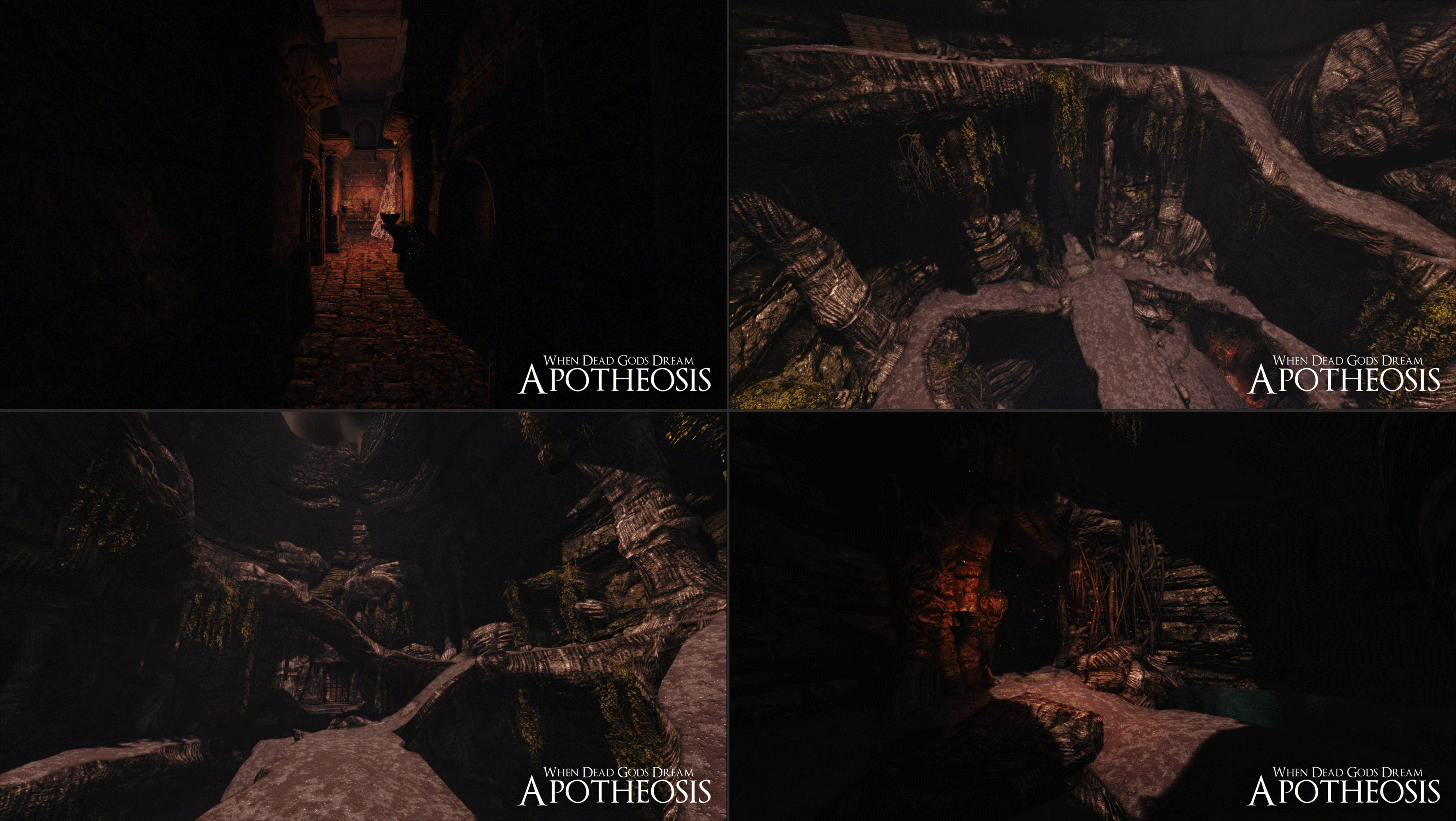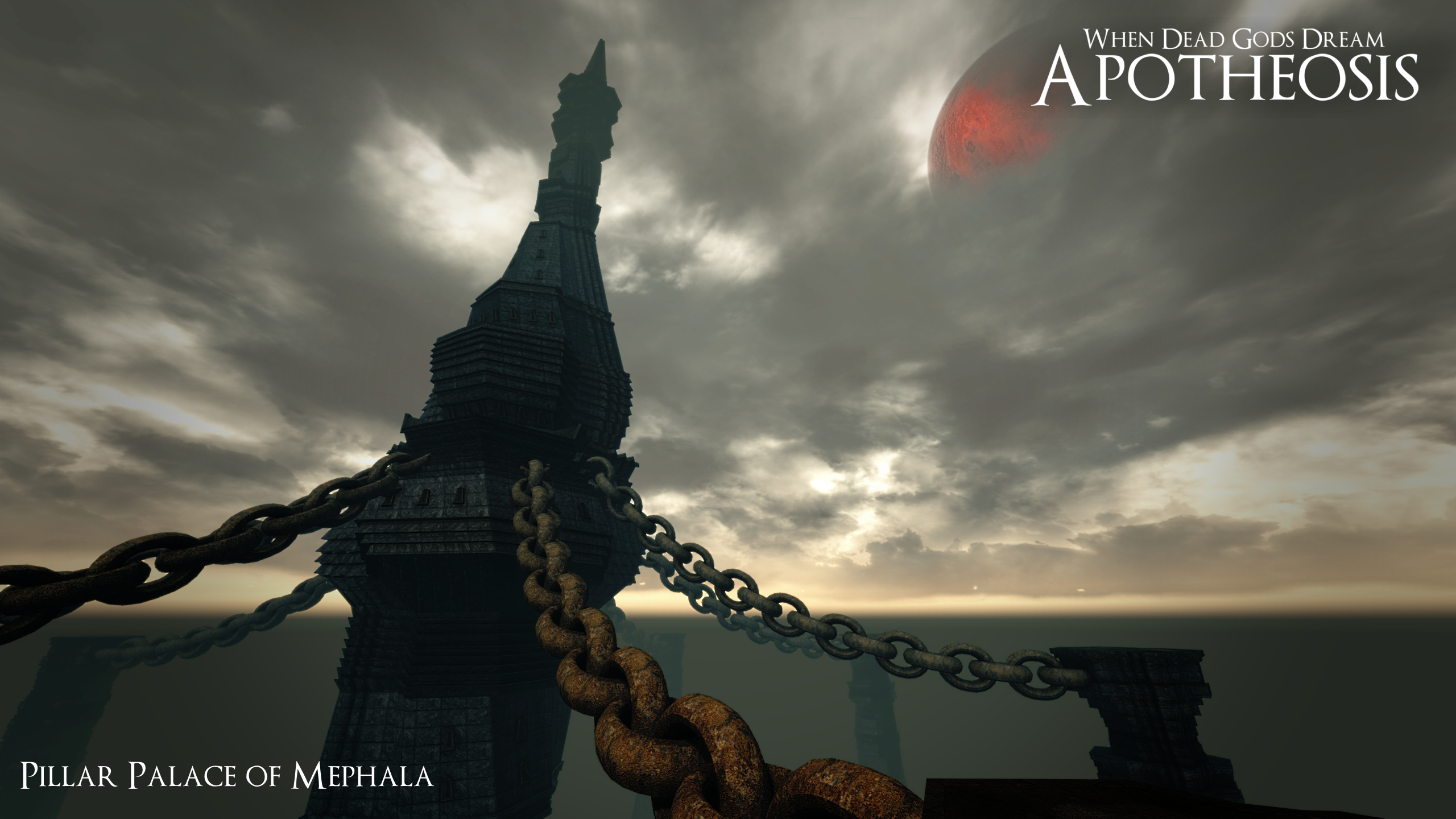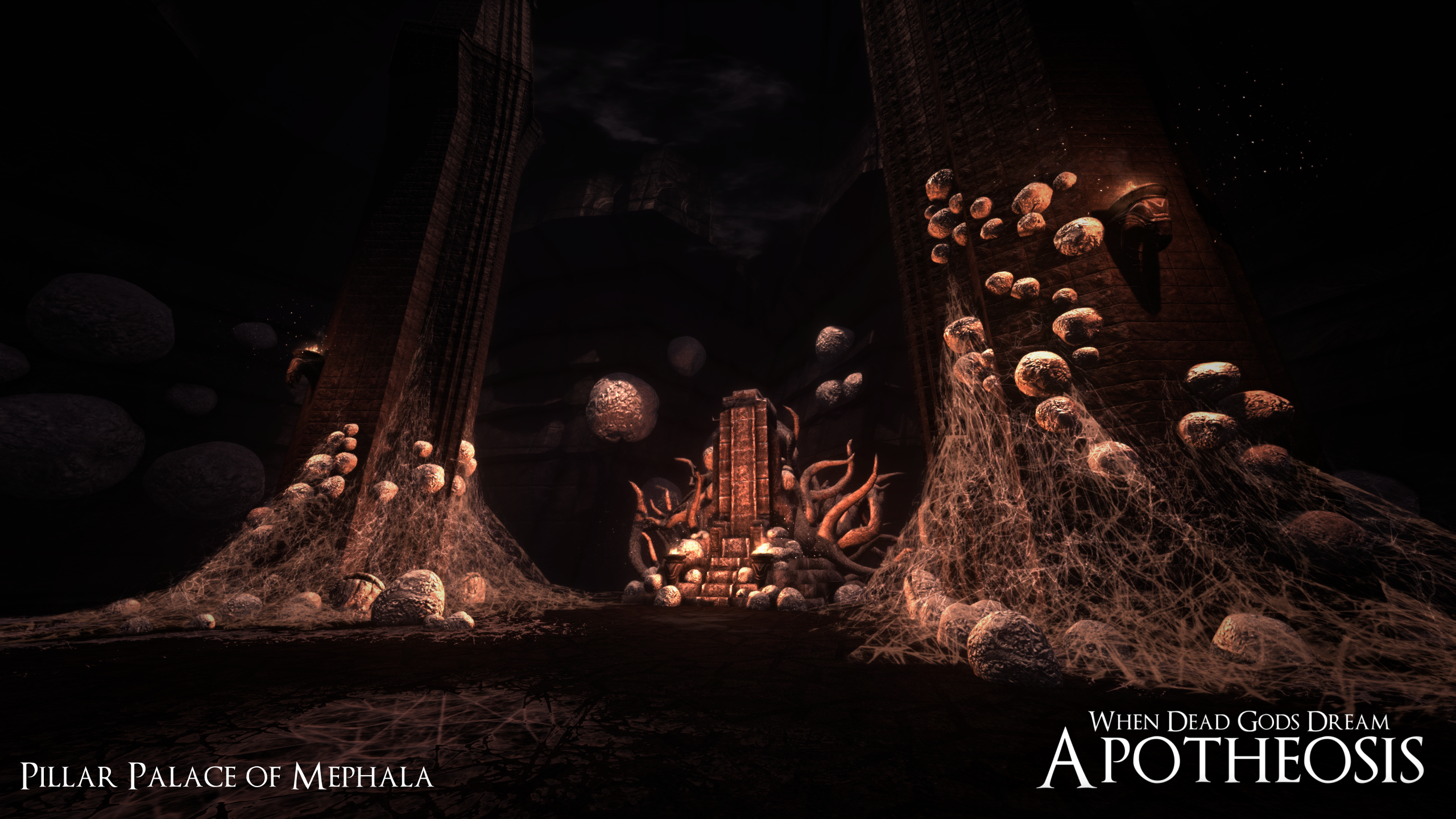 Oblivion: Mephala's Spiral Skein (Apotheosis, 2021)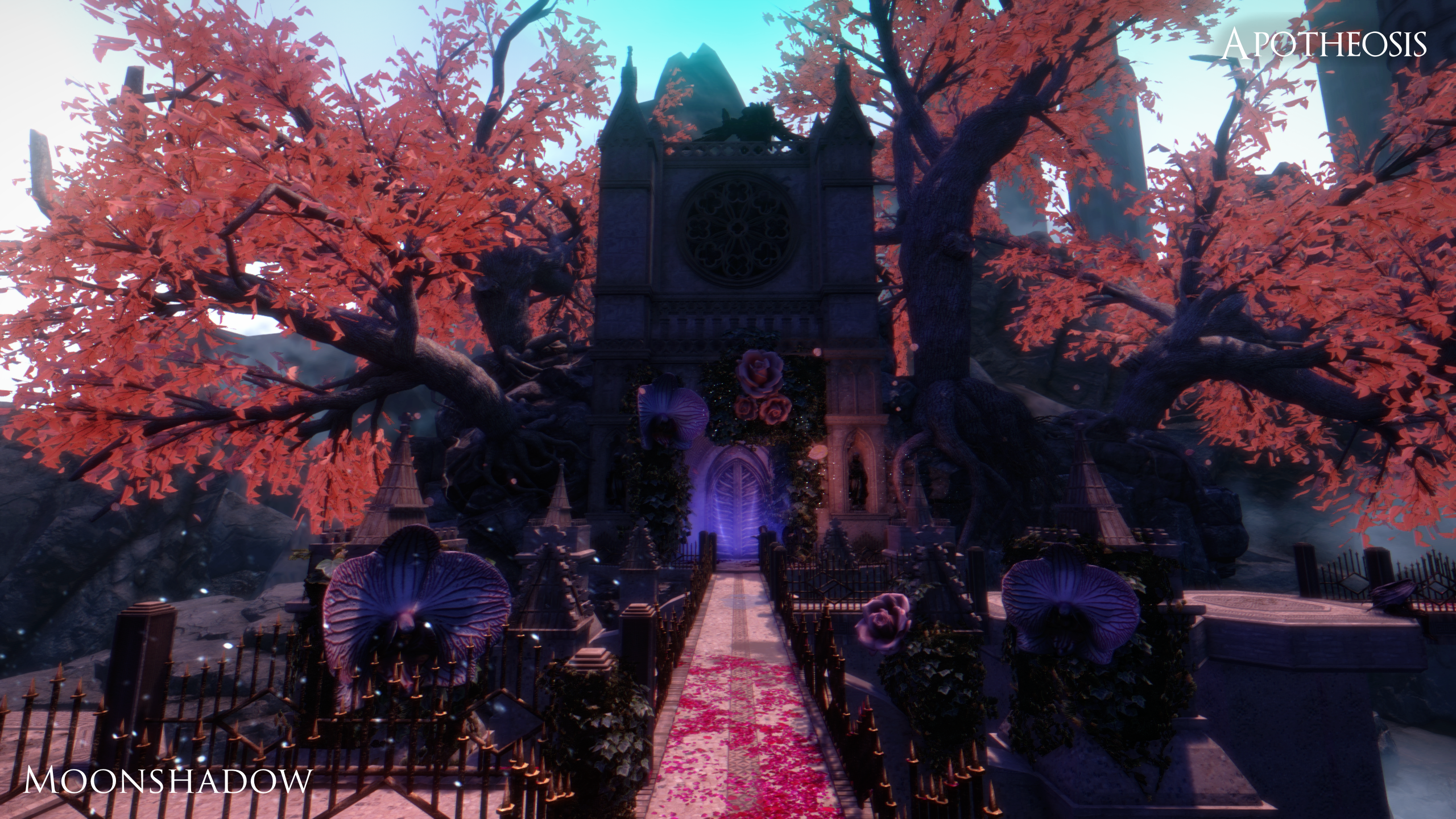 Oblivion: Azura's Moonshadow (Apotheosis, 2021)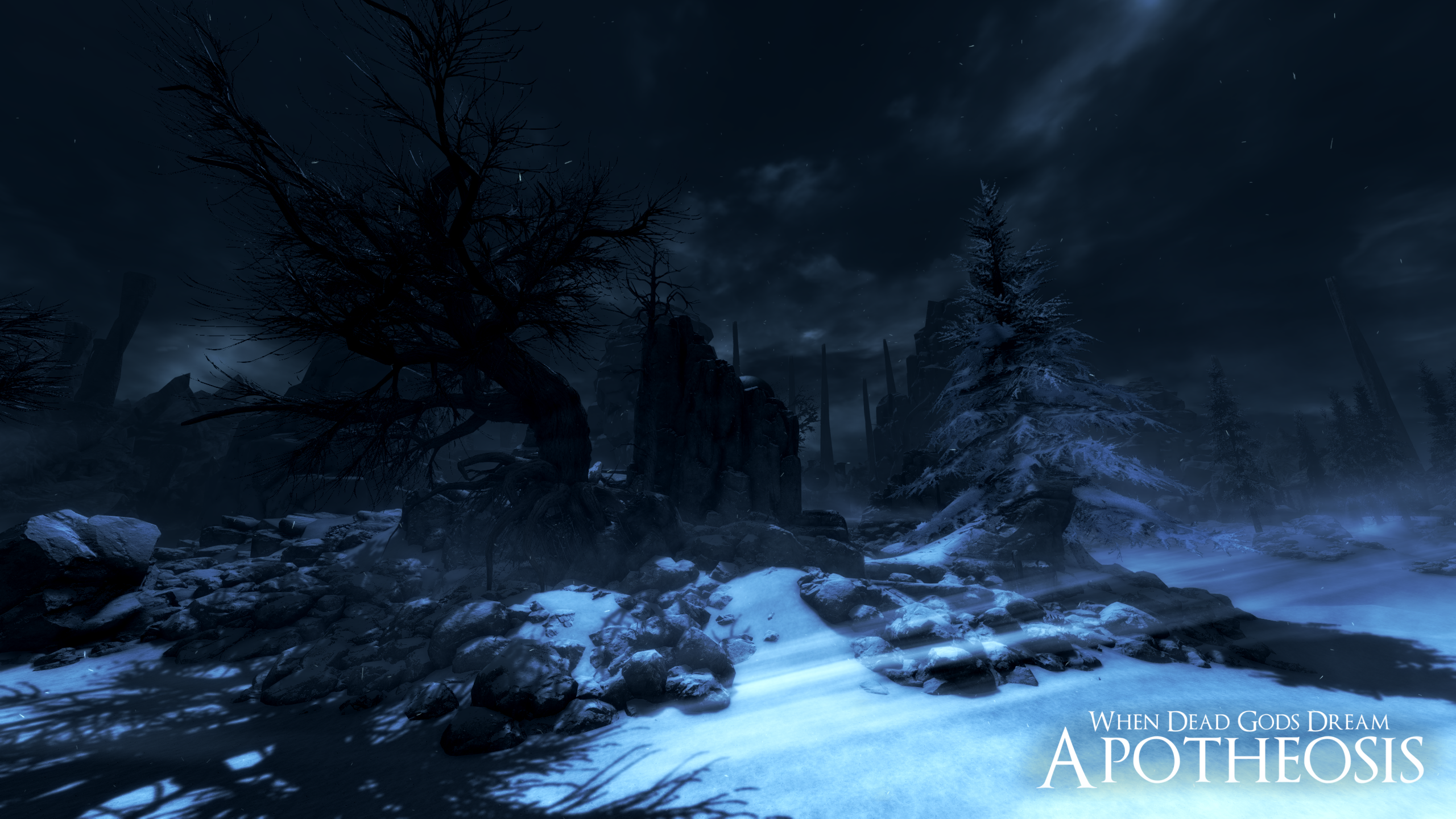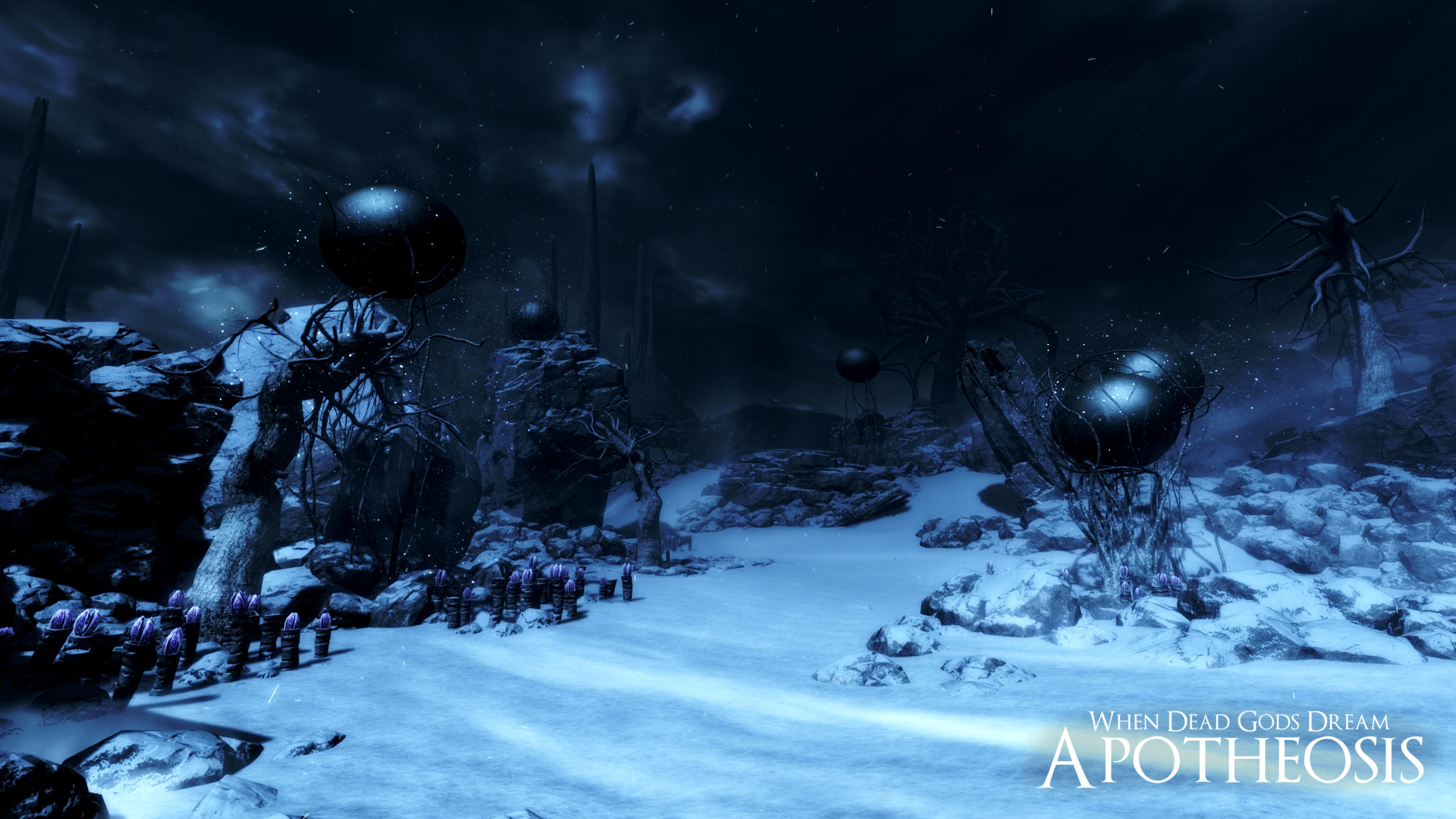 Dreamsleeve, Nightmare Expanse (Apotheosis, 2021)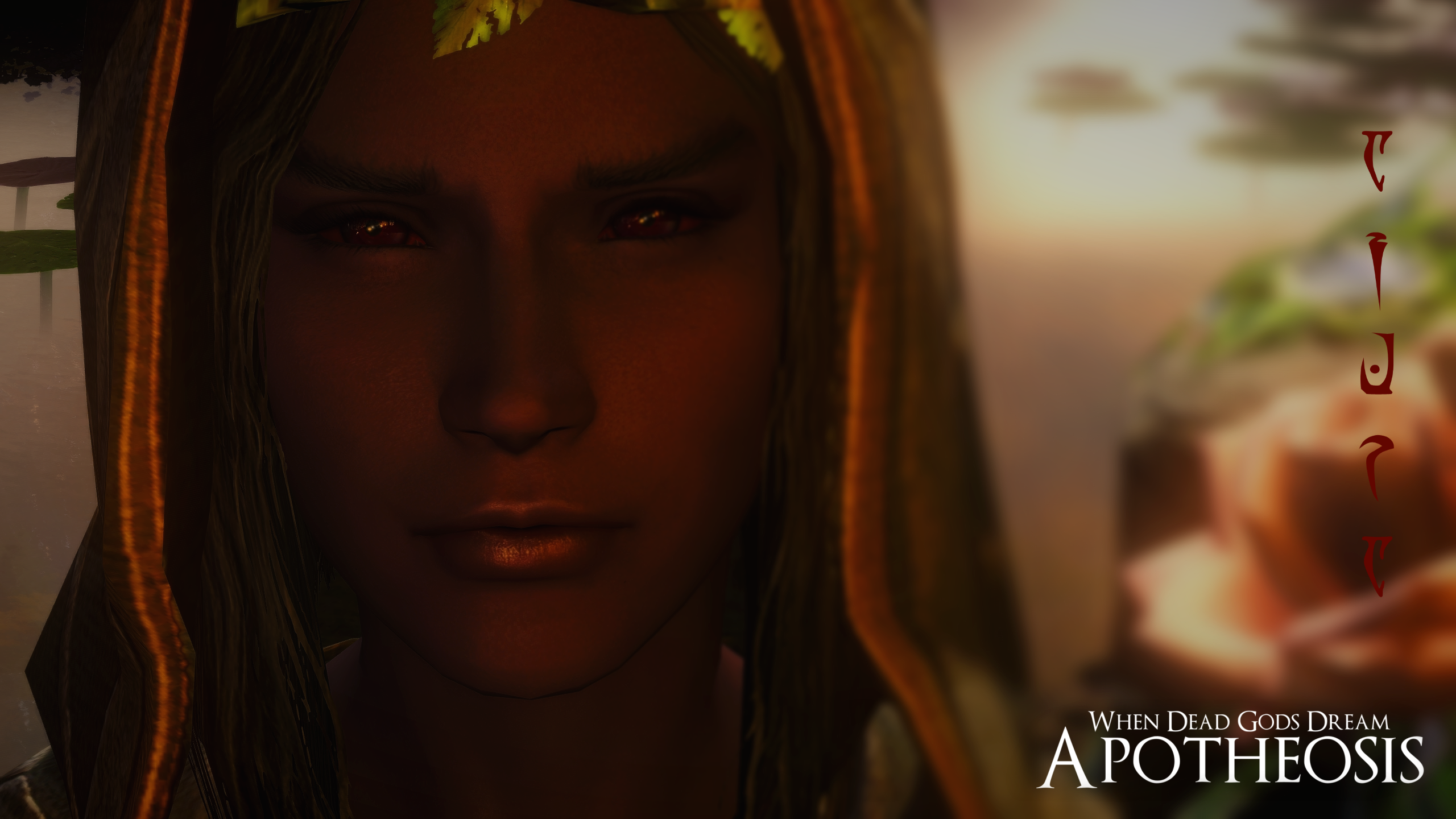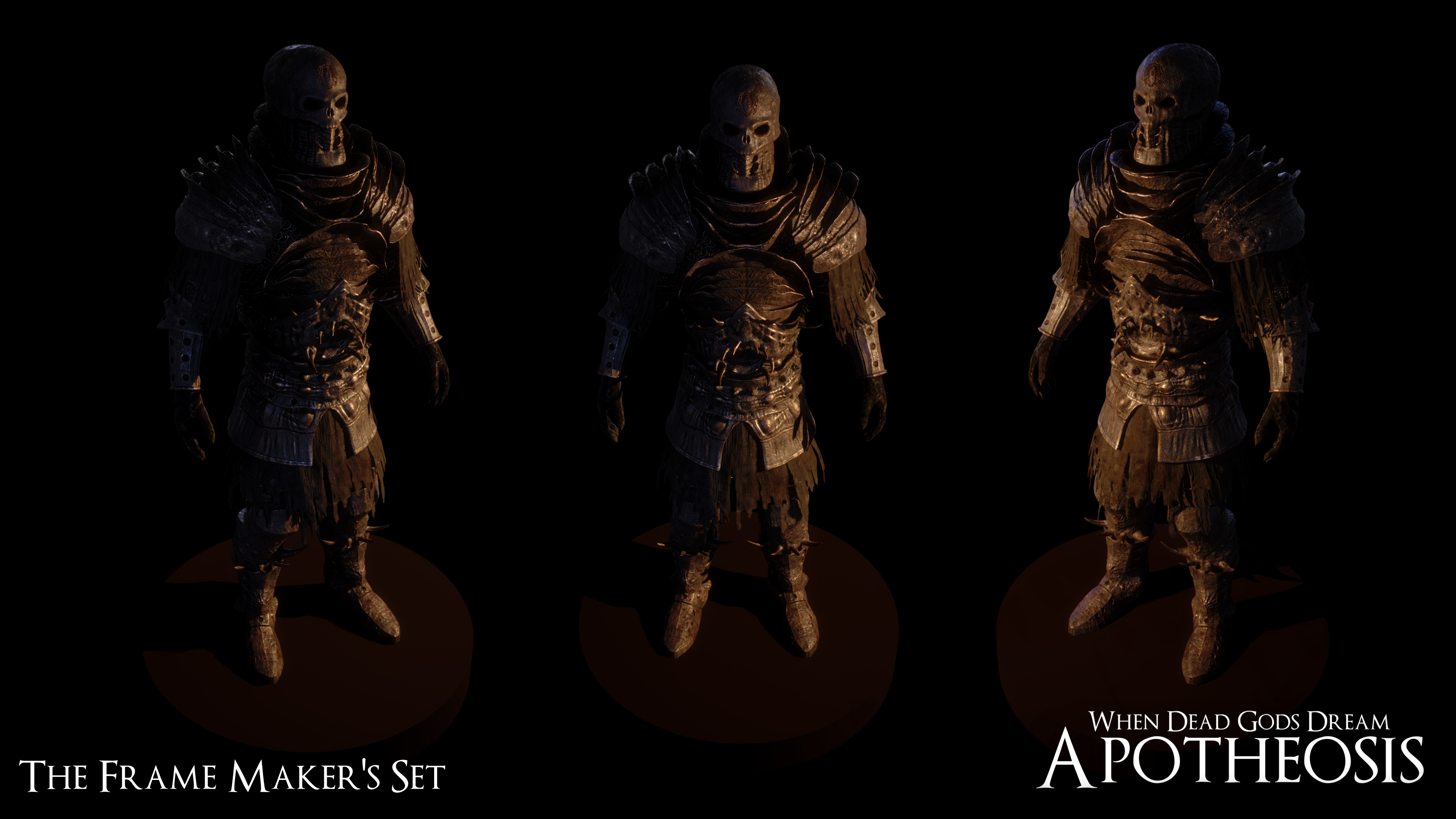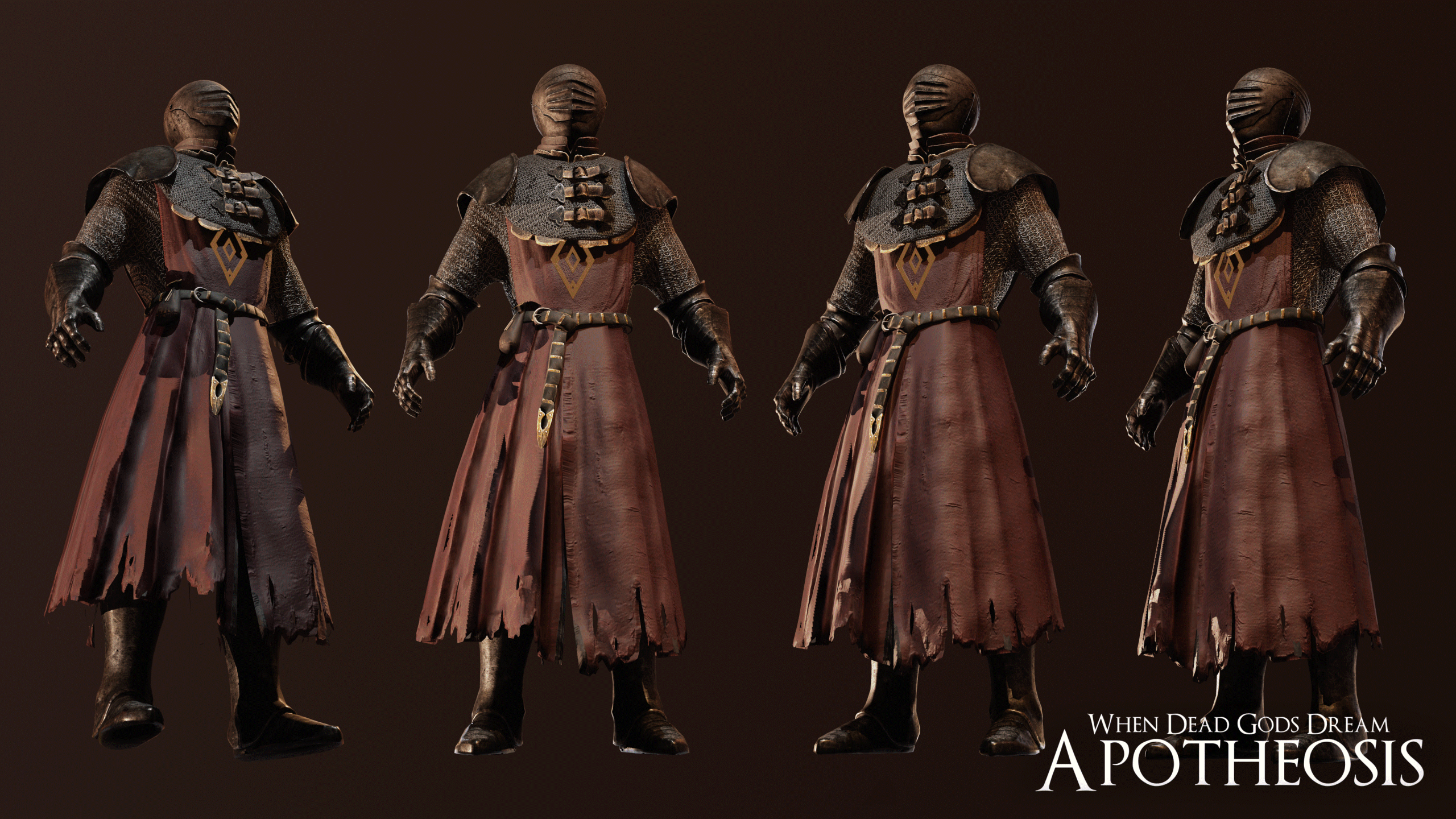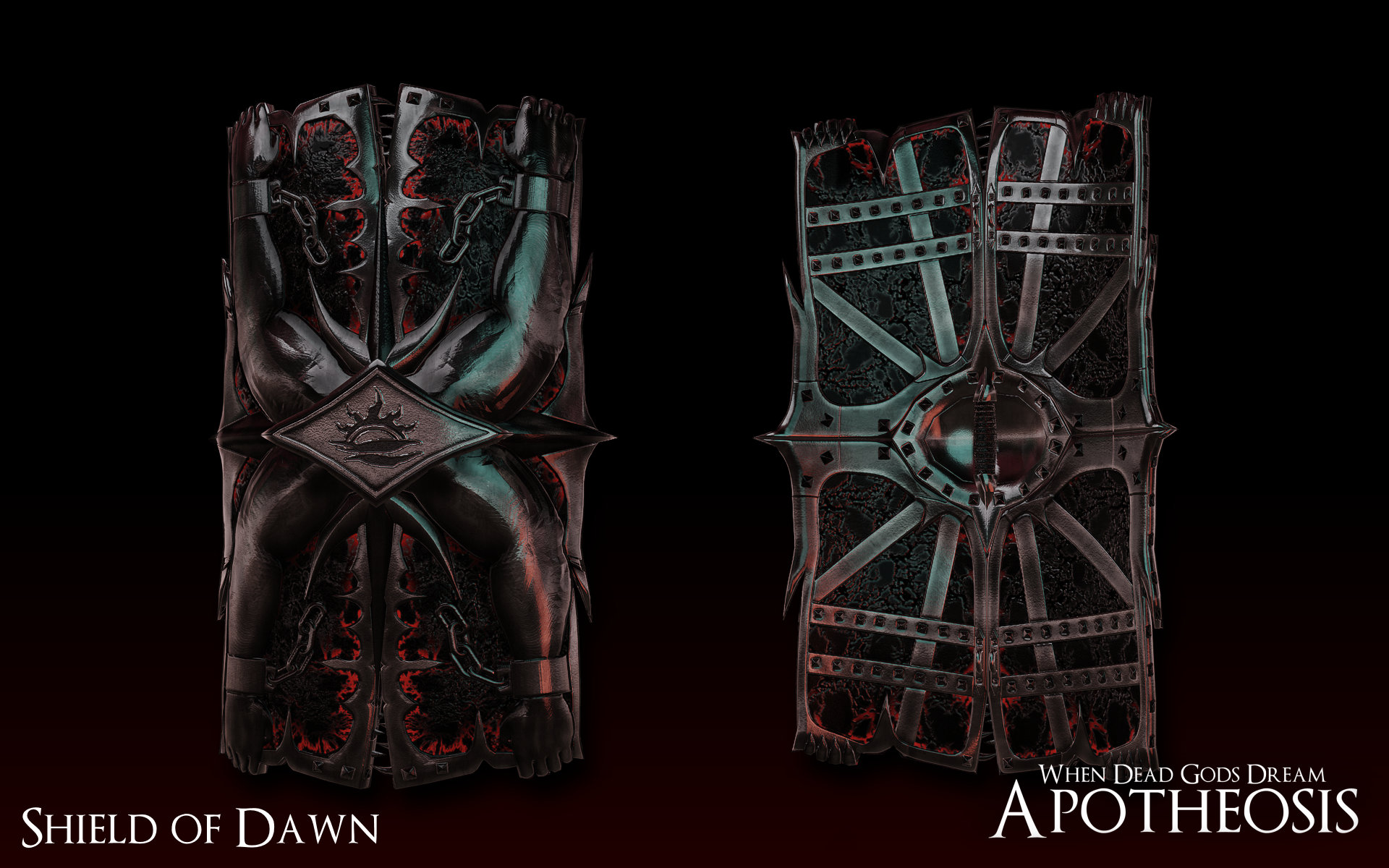 Thank you, Kentaro Miura