The Angels Fall First Universe
Welcome to the Angels Fall First Universe Wiki, an extensive reference of our vast universe, currently hosted in the site of one of our projects, AFF: The Second Antarean War.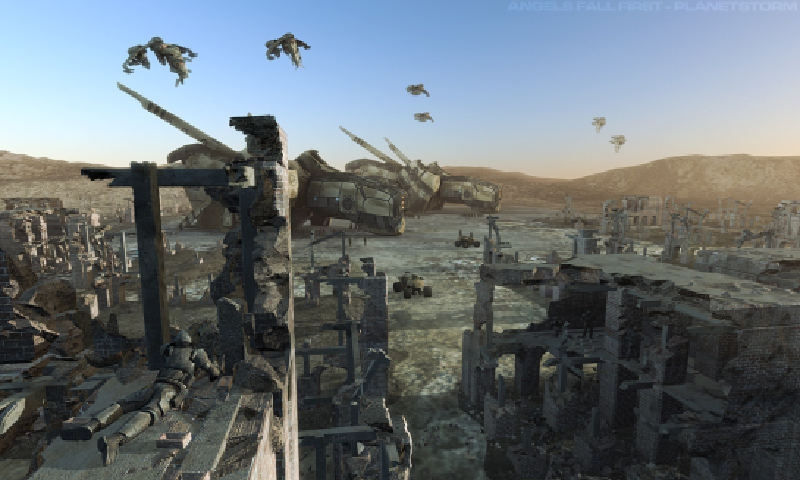 AFF began as a loosely affiliated collection of short stories set in an original sci-fi universe and has since branched out to encompass several projects including the predecessors of our current projects: a Homeworld2/Nexus total conversion, an Unreal Tournament 2007 conversion, and an original space shooter - Iron Angels. Current projects are the AFF: The Second Antarean War and this mod, AFF: Planetstorm for Unreal Tournament 3. Featuring new units, weapons, and a brand-new, totally original universe, the AFF Project hopes to redefine strategic game play.

The Database, available to you here, has been converted so that ''you'' can assess it without the need for a Second-Spine neural link. Here within lies, a multitude of files, informational briefings, entries, explanations, and other intelligence documents from the Angels Fall First Universe.
For quick browsing, here are provided links to choice entries:
The original collection of short stories that started it all:
And some quick links to guide you through our database:
No more wondering what AISN means, or where the Starkingdom of Mournecreek is.
Welcome to our universe.