Greetings all, and a belated Happy New Year!
We hope 2019 finds you well, and that your New Years celebrations were safe and memorable. Personally I don't remember much of my own New Years, except that I awoke later upside down, shaved from head to toe, suspended from the ceiling of an abandoned warehouse. I wasn't rescued for two days.
But enough about my shenanigans. What's been going on with Ages of the Federation?
The team took a bit of a break over the holiday period, but with the first month of 2019 now nearing an end the team is back at it and hitting the ground running - focusing their attention once again on the Klingon faction. Work on the Klingons has proceeded at a much faster rate, as much of the functionality can literally be copy/pasted over from the Federation faction.
How far along are you?
The mod is almost unrecognisable compared to how it was only a month or so ago. Every day more abilities are coded to functionality and given relevant particle effects. Those of you who follow our livestreams will hopefully have seen that the Klingons are getting closer and closer to completion with each stream - as someone who spends a fair bit of time in-game poking around in the mod, I can tell you that the Klingons are getting very close indeed to being in a functionally complete state, much like the Federation. We're still not in a position to give a clear release date (sorry), but honestly I don't see such an event as being far away at all. Stay tuned.
So what else have you been working on?
Max has been making graphical and particle updates throughout the mod - he's a perfectionist and honestly he's like a dog with a bone when it comes to visual details. His latest triumph has been revamping the shield flare and phaser impact effects. Now when a phaser beam strikes its target it looks like an actual impact is taking place.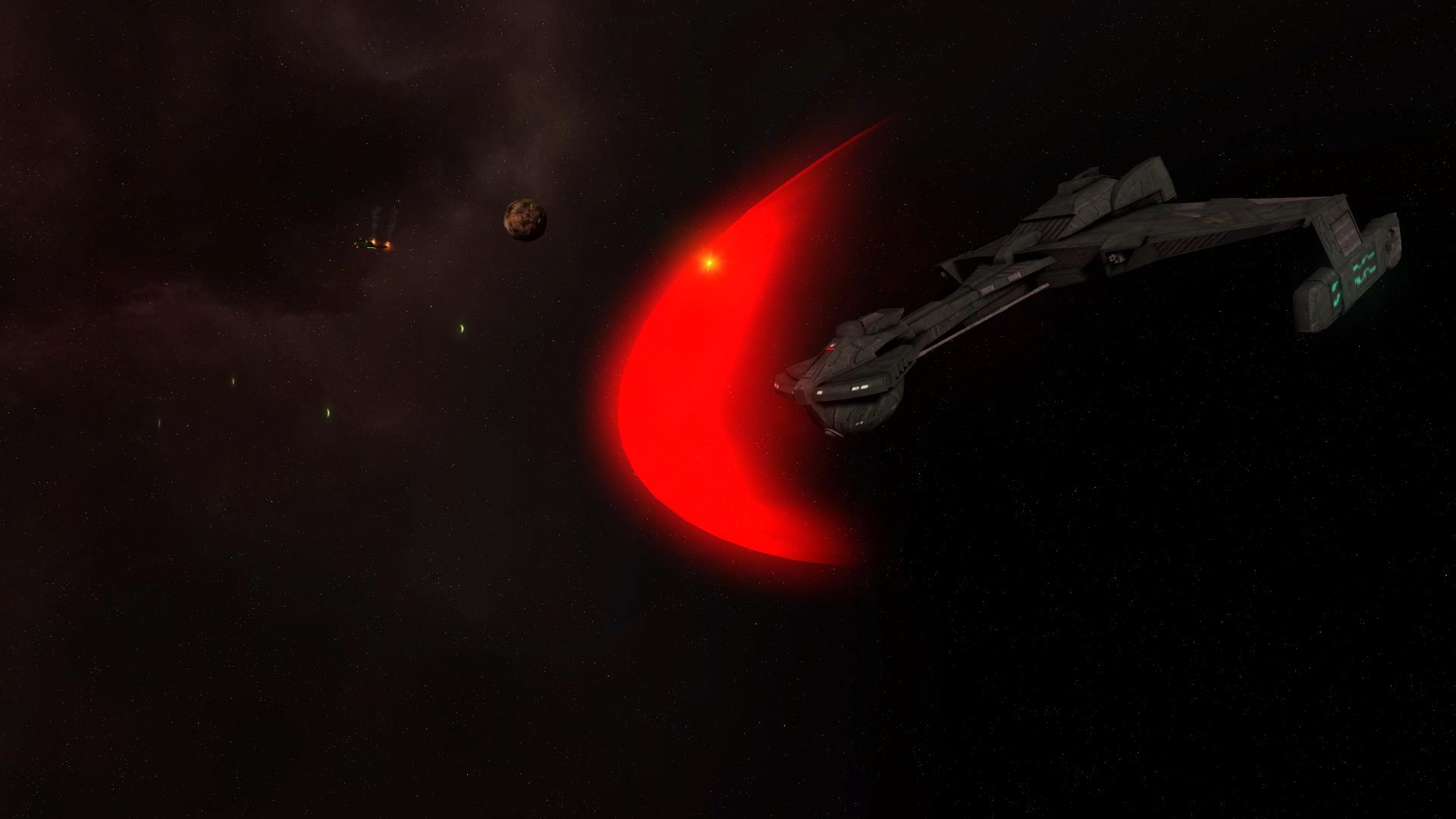 TNG-style shield flare
You can see the new effects in-game in our latest livestream
A lot of work has also been going into the Klingon research trees. For a time now the Klingon faction has been considered playable only for testing purposes, but as I say above the Klingons are getting closer and closer to a fully functional and genuinely playable faction. The majority of the Klingons' research options are now in place and most are functioning as intended. SovereignEcho and our other coders have been working harder than one-legged men in a butt kicking competition and the mod is really showing signs of their work.
Okay, but what about the minor factions that you talked about last month?
Oh, we have plans for the minor factions, I assure you. I'm not going to give too much away right now (there have to be some surprises, after all), but here's a hint from Undying_Nephalim as to what we're working on at the moment: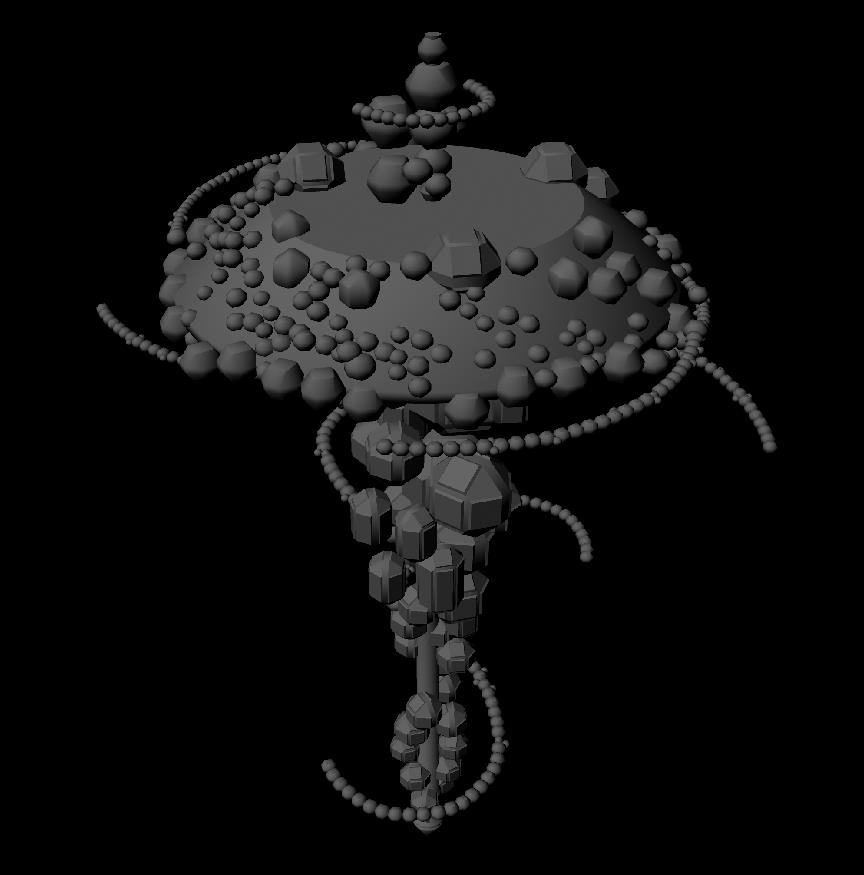 As you can see, the mod is really coming along. We're really looking forward to the day when we can share it with all of you. That day is coming soon.

That's all for now. We'll be back soon with another update.
'Til next time, stay classy. Or don't.
- OrionSlaver