The making of
Afraid of Monsters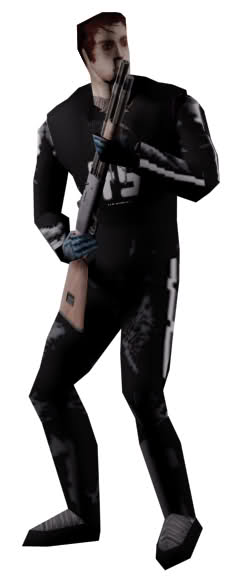 2 days of shooting, 8 days of editing, covering 4 years of work - The making of Afraid of Monsters is finally here!
It's been a long time developing Afraid of Monsters, and it has been released in two different versions; Afraid of Monsters and Afraid of Monsters: Director's Cut. Many people has played it, and it has got a fairly good score around the internet and magazines. But has anyone wondered how it's been made, who has made it, and for how long it's been developed? If anyone of you have those questions, then I'm glad to tell you that those questions are now answered in a 43 minutes long video, showing all about the Afraid of Monsters universe!
This video is also educational and it can teach you pretty much if you are new to modding, about how complex and how much time you have to be ready to spend on a mod, and what modding can teach you and so on.
And if you have just found out about this mod, I recommend that you play it before you watch this video, as it's very spoilish!
Anyway, here's the video, I hope you'll like it. Enjoy!
/Andreas Rönnberg
---
If you liked this mod, then you should check out our upcoming mod Cry of Fear, which is also a Half-Life total conversion. This time, our team is bigger and more professional, and we have made the Half-Life engine look like Source. Check it out here on ModDB, or on our official website: www.cry-of-fear.com
Also follow Afraid of Monsters on Facebook to get quick and unreleased news.