Most of my work so far has been based around the north, And the latest model's have been related to house Bolton, who are in my opinion, the second strongest house in the north, So they will obviously play an important part in the game.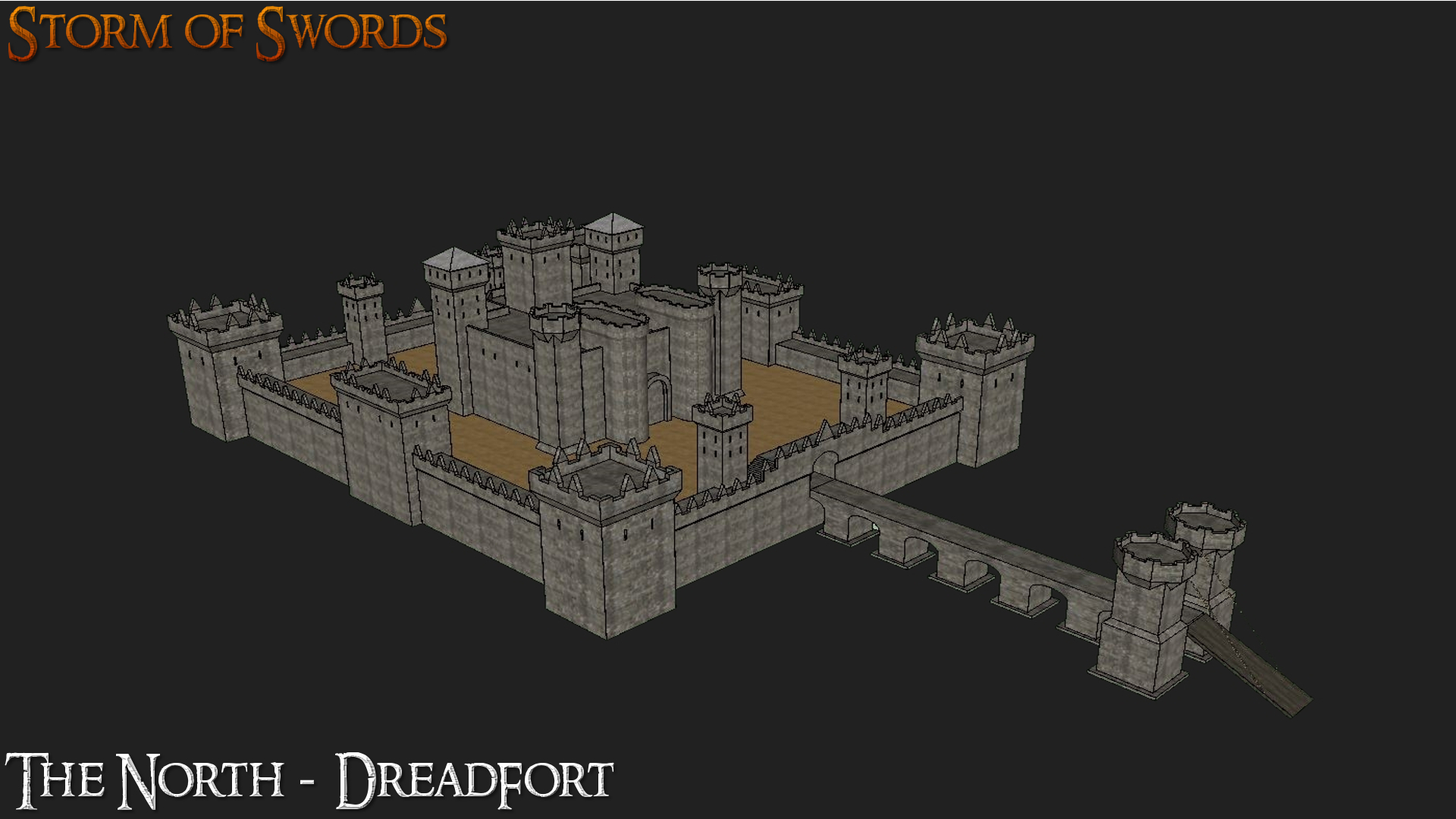 My dreadfort design is based around some concept pictures I found of the internet. It has spikes along the walls which give it a more foreboding look, and help tell the player that THIS IS THE DREADFORT,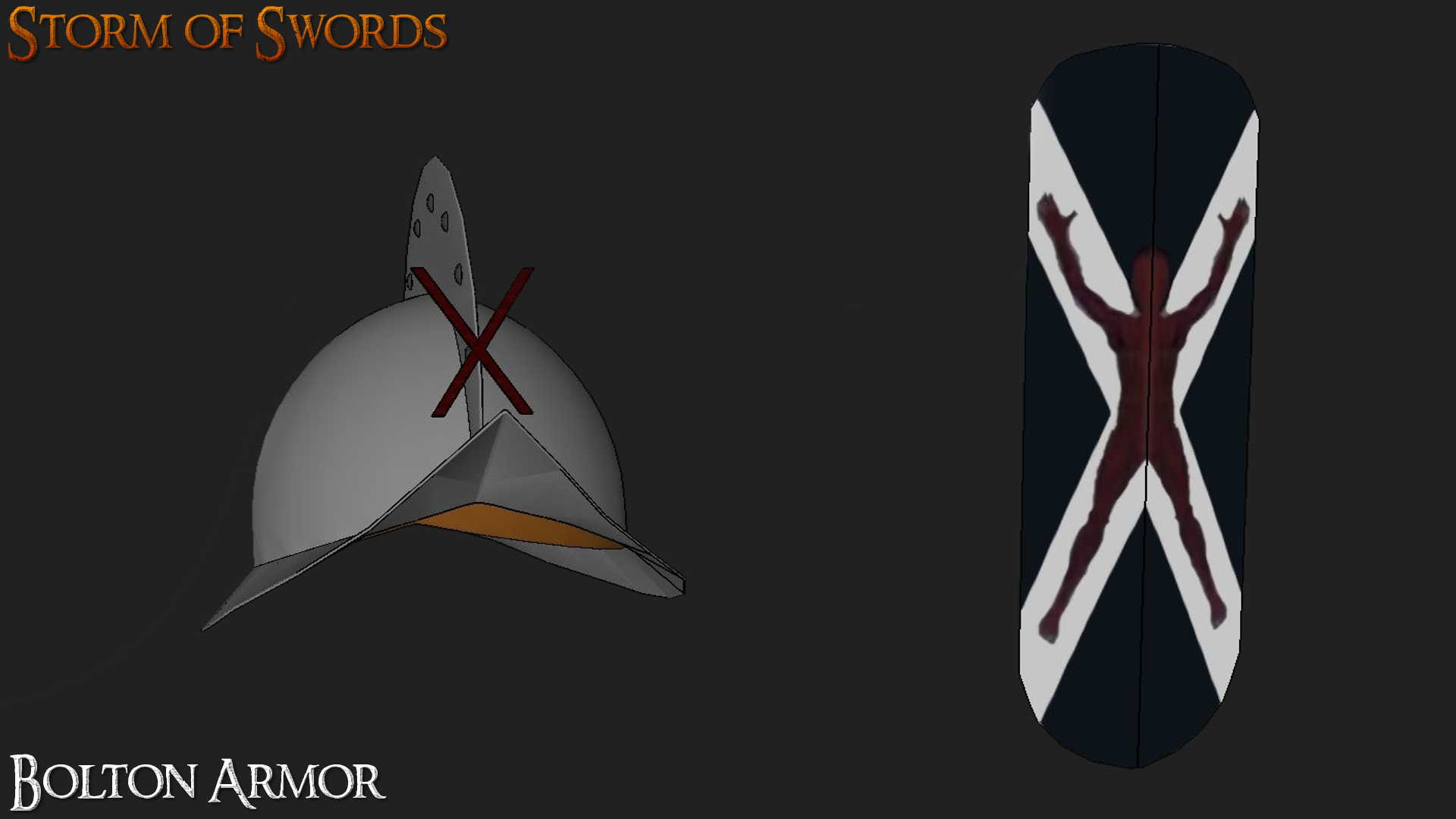 I did a quick mock up of a Bolton helmet and shield, these are DEFINITELY PLACEHOLDERS as the quality of the textures are pretty low. In the future I'm hoping to re do these textures to make them look more realistic.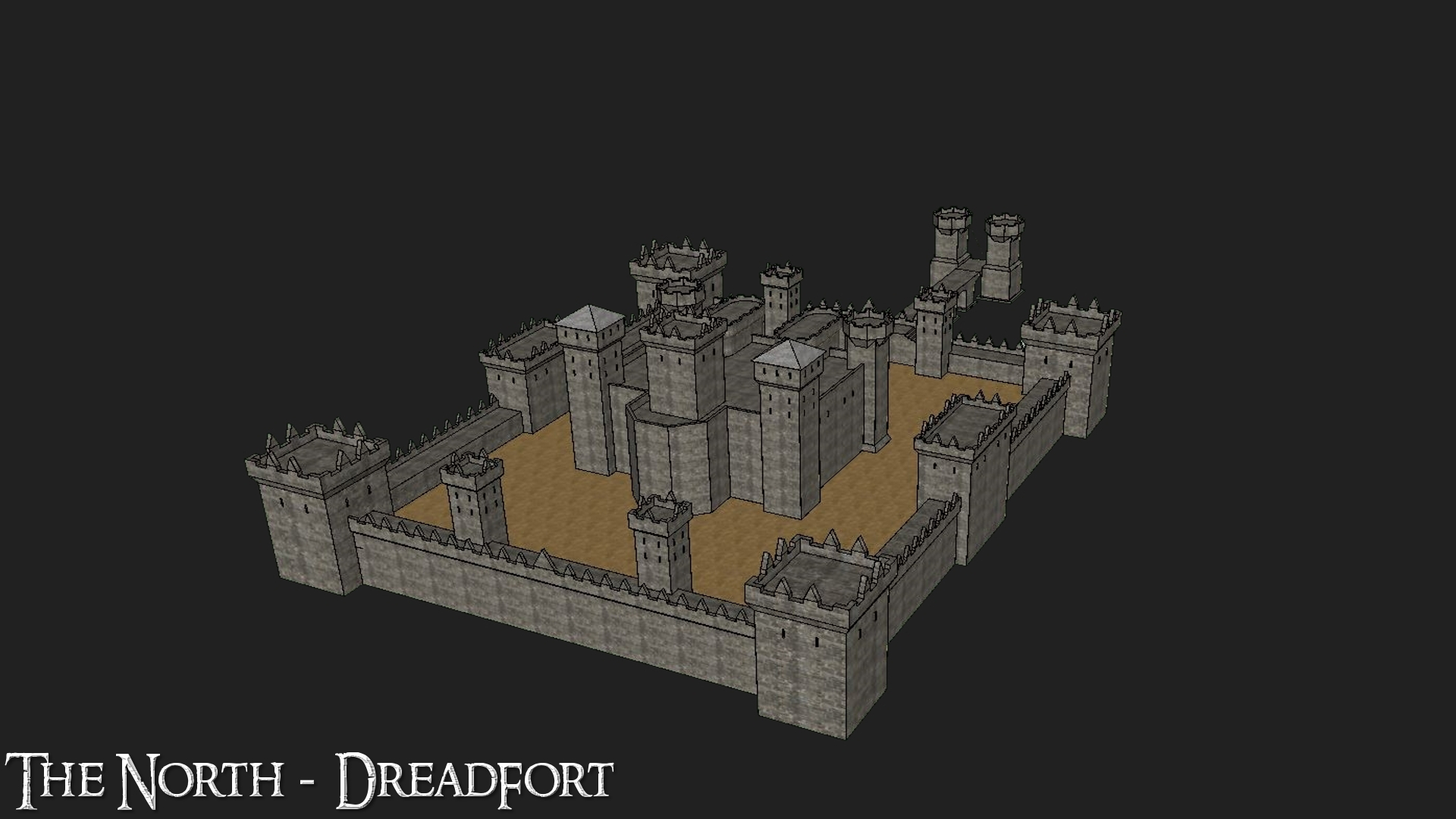 I also included a bridge at the front as In some designs I have seen that the dreadfort as sat on an small island in the middle of a lake. So I thought it would make for a cooler entrance.