In this developer blog, I will be going over each of the factions, cultures and troop trees, as well as discussing the potential of a release.
There are a total of 15 factions currently in the mod. Each faction has one of 8 cultures, which determines their troop tree. Factions are also categorized into faction size. Those are empires (15 lords), major kingdoms (10-12 lords), and minor kingdoms (4-7 lords).
Factions and their Cultures:
Roman
Western Roman Empire (empire)
Eastern Roman Empire (empire)
Kingdom of Soissons (minor)
Gothic
Kingdom of the Ostrogoths (major)
Kingdom of the Visigoths (major)
Kingdom of the Gepids (minor)
Germanic
Kingdom of the Franks (major)
Kingdom of the Suebi/Galicia (major)
Kingdom of the Alemanni (minor)
Kingdom of the Burgundians (minor)
These Factions have their own unique cultures:
Sassanid Empire (empire)
Kingdom of the Saxons/Kent (minor)
Romano-British (minor)
The Picts (minor)
Each of the Cultural troop trees have their own advantages and disadvantages as well as unique equipment to help distinguish troops on the battlefield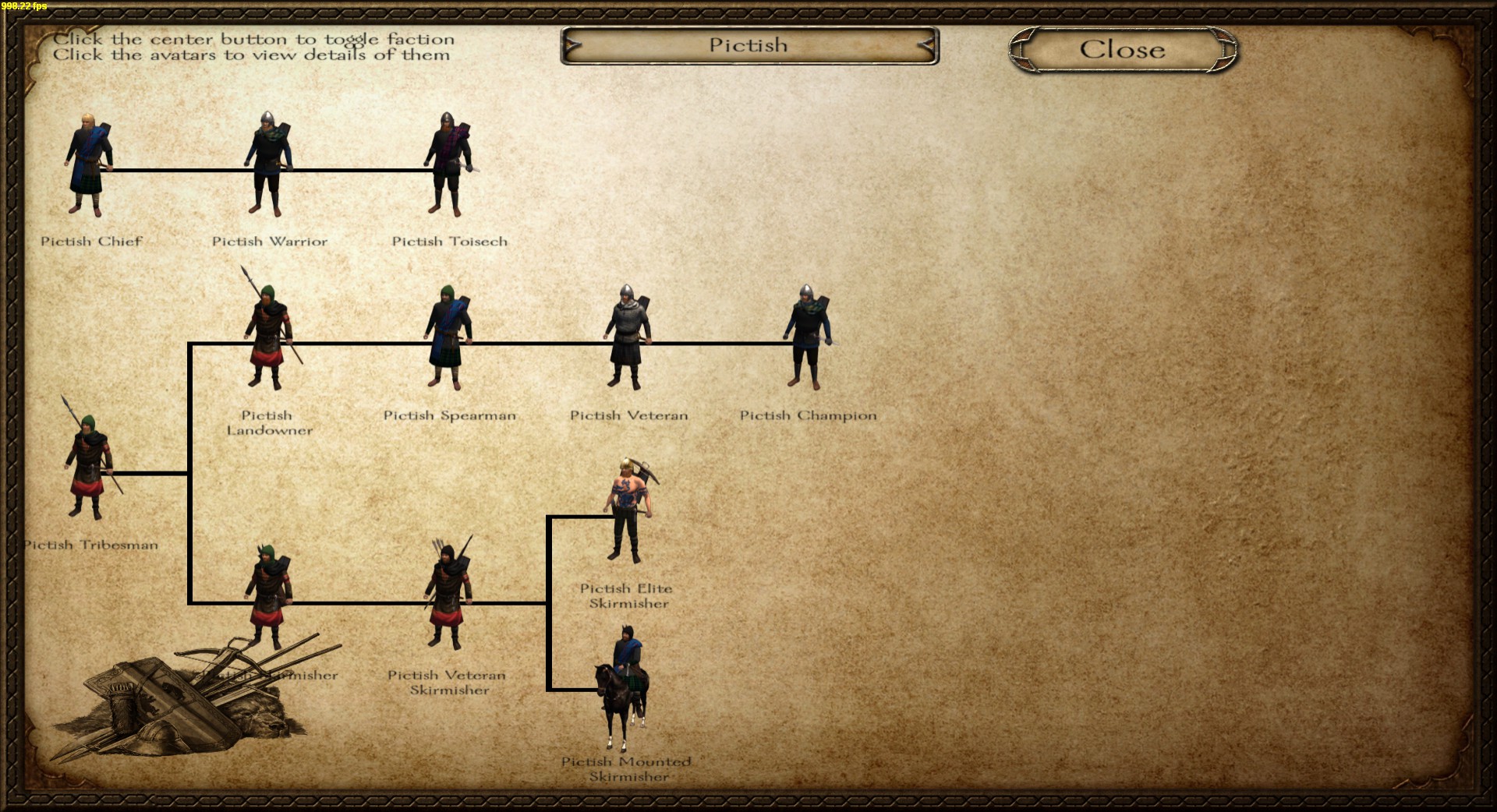 For the most part, a majority of the mod has been completed. Lords and territory have been assigned to each faction, troop trees are done and all the castle and city scenes have been implemented. However there is still some "minor" work to be done such as companions needing to be redone to fit the time period, Implement start as king script, historical family relations need to be set, Lord equipment and faces need to be adjusted, more shield variants and mercenaries as well as I can either release soon, with those features not implemented or continue to work until those are finished. If you'd like to help, send me a message, as it would greatly help me finish the mod faster, as the whole development team is just only me for now.
Thank you for reading this blog and leave a comment to discuss the topics in the blog, as feedback is greatly welcomed.