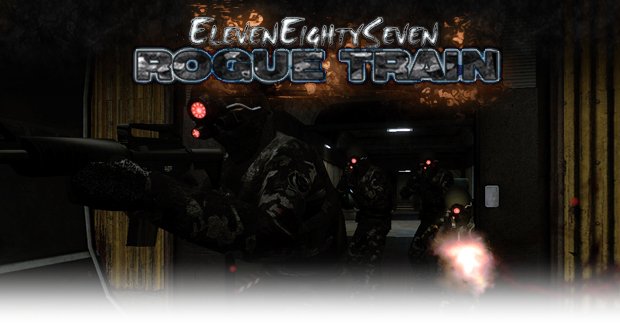 It's a big 'Un
Hello there dear 1187 enthausiasts and other internet dwellers.
Well, it's been a while since the last update and by jolly there has been a lot of changes since the last time.
First of all I want to share the new 1187 website with you guys. The site is still being worked on and there will be a number of small updates whenever needed, although I don't have the time to fully run a whole website. Nevertheless I do wanted to give 1187 a nice new home. so here it is :
So what's up ?
I have had to deal with a number of issues in the real world (read: serious shit) so I haven't been able to work as much on the project as I wanted to. I also want to stress that I have been in charge of this map pretty much by myself.
Dec helped with some minor additional coding and Dave has been busy with other endeavours. Which left me pretty much by myself. But since 1187 already had a solid frame work to build upon, it wasn't so bad at all. It just meant that it would take longer to get things done.
Another set back has been finding Voice actors. It's encredibly difficult to find good voice actors that actually suit the role of the characters that their voice are going to breathe life into.Adam Halpin has helped us out again providing with three completely new soundtracks which really helped set the tone for the map. I am so gratefull for having help us out with 1187. He never seizes to amaze me, a true game-music composer !!!
I also have taken a lot of time to learn more about 3DS MAX and the results can be seen in a number of the following screenshots. All of the new custom models have thus been made by myself and as before with 1187, this all has been one big learning excersize.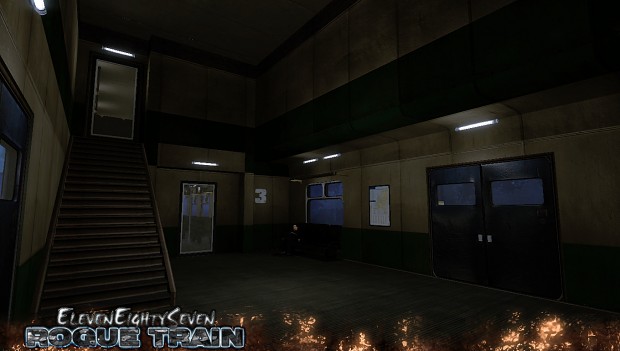 Status
You're looking at the pretty much finished version of this map. give or take a few changes on release. So over the next few days I will release additional images to complement the ones in this news post. It won't be too long before the Rogue Train DLC will be released so stay tuned.
Right now I am in a beta test phase but when Rogue Train is finally finished I will release two version of it. One is in the form of an addon, meaning you add it to your existing 1187 folder.
The other version wil be a stripped down version of 1187 with only the content in it to play the rogue train map. This is to help entice new players or those who have deleted 1187 to still be able to play it without having to download the whole entire mod.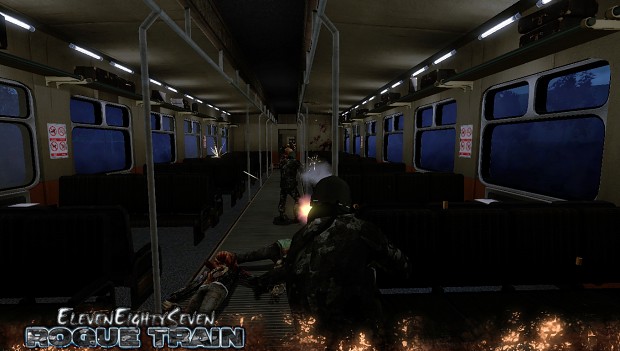 Rogue Train
In Rogue Train you will play as a completely new character, unrelated to any of the characters from 1187's main campaign. You're only known by the code name given to you which is "SlumDog".
The military is dealing with a high number of disturbencies of unkown origins, and this is one of them. Being severly understaffed you are sent in alone to find out why the onboard personel has not reported back into HQ for quite some time.
However as everything seems to be unrelated to the events of 1187's main campaign, it actually ties into it, and into 1187 - Episode Two as well.
What Else ?
So what else can you be looking for in the future ? Well, I won't be able to work as much on 1187 as I'd like to after the Rogue Train DLC is released. This doesn't mean that I'll stop working on 1187, cause I won't.
But it does mean that I cannot tell you when or what will happen next. I know people really want an Episode Two, and believe me, I will be working on that some time, I have to complete the story.
There'll be a number of surprises though before and around the time Rogue Train's release. What those are I cannot tell you yet, though I'll tell you I'm not done with 1187 - Episode One yet ...