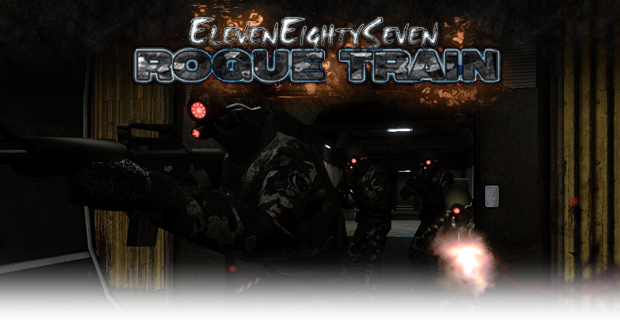 All aboard

Yep, the map really is pretty much finished. All the scenes are in and we've done a lot of beta testing. There is one issue with a music track that I cannot for the life of me figure out, but so be it.
The DLC will be released in two different versions. As I mentioned before in the previous update one version is simply the DLC with all the other 3 patches plus some new stuff. The second version is a stripped 1187 Episode One with only the required files for playing the Rogue Train DLC, which means no other maps or textures, etc.
So, to celebrate this, here's the offical Rogue Train trailer :
After the Rogue Train DLC is released I will not be able to continue work on 1187 for a while. I've been granted the opportunity to start work for an Indie company and it's an amazing project to boot. So I hope you guys can understand that this is going to have a top priority and I need to devote all my free time on it.
I am grateful to have been able to work on 1187 with the rest of the team. And I'm also grateful for you guys who've been following the development and so many of you who've been incredibly supportive of this whole endeavor. But rest assured, I will not forget 1187 and I have never said I shall not return to it.
I am hoping to be able to release the DLC on Friday or sometime during the weekend since there's a little coding issue that needs to be sorted. I've spent a lot of time on this map and I've yet again learned a great deal from it.
Well, that's it for now. I'll post another news update once the DLC is released just to make sure you guys know what's going on.
Again, I want to thank every single one of you who have been tracking this mod and I'm glad that so many of you indeed enjoyed what we created. It was a blast to be part of this ...
Joure