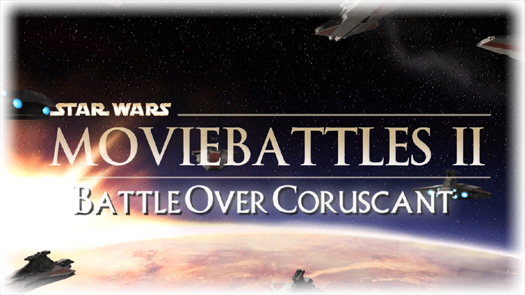 In an attempt to keep everyone updated, here is another update on Movie Battles II. Similar to that of the Death Star RC2 preview, we now have a preview for Battle Over Coruscant by Darth NormaN.
Hopefully we will see a release for this beauty sometime in the future, just gotta pester Norman a bit more.
For now, enjoy this little preview with some screenshots from the video!
Streams
Youtube (SD, HD) - Youtube.com
ModDB (SD) - Moddb.com
GameTrailers (SD) - Gametrailers.com
My Site (HD) - Macesmapping.map-craft.com
Vimeo (SD, HD) - Vimeo.com
Xfire (HD) - Xfire.com
As with the other (and future) map preview videos, these are exclusively for streaming. This video will not be available for download.
Have fun,
-Mace