by KoMiKoZa,

Designer, Battle Realms Revival Team
Hello everyone,

Welcome to the first announcemt from the Battle Realms Revival Team. I feel I like have to give everyone a little bit more detailed rundown on what is the goal of our Battle Realms Revival Project, so allow me to be your guest and explain everything.


---
Project Overview
---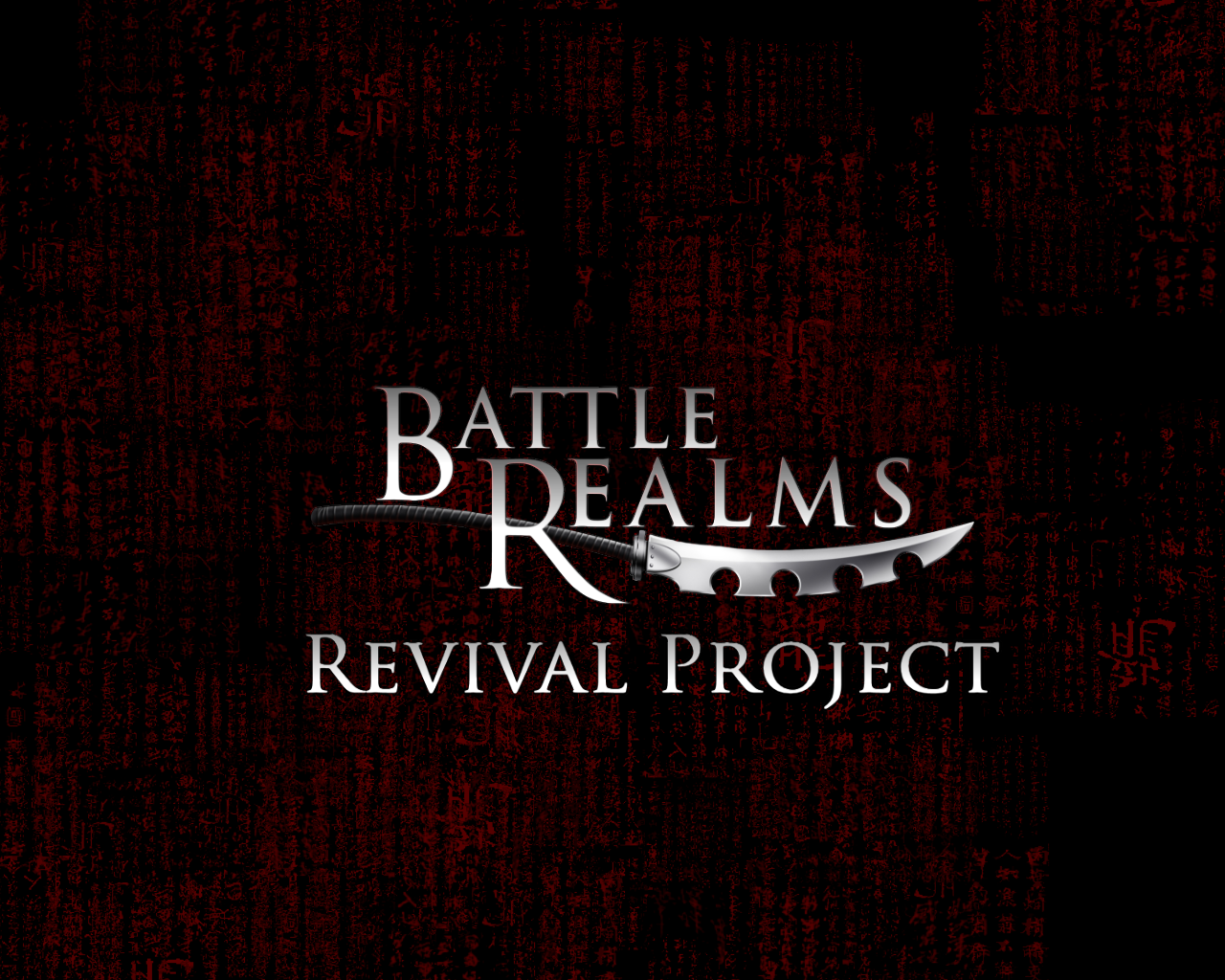 The idea of making a BR overhaul first came to me not long before the announcement of Battle Realms on Steam. Surely, it was put aside right after the news of Steam BR hit the fans. After the last steam update from Edward Del Castillo, having lost all hope, I decided to come back to the project and started researching a lot of various materials related to BR, studying the game, contacting various people and sketching out an approximate plan for my idea.

The game was dropped after WOTW and never updated since then. Nobody's ever publicly released proper fixes for BR (including the fanbase), they might've been advertised but never posted anywhere. It's partly due to the lack of proper modding tools, but even when those appeared, no mods like that were released.

A lot of old games have already been or are being fixed by its loyal communities, so why not do the same for Battle Realms? Its community is small, but now there's an able-bodied team to do that.
Basically, this is the official announcement that BRR project is being worked on, we don't plan to put it aside although we can't give any EST's aside from April being the release date for the 1.50r bugfix patch.

Originally, my plan was to make one massive mod-overhaul to cover the whole game from head to toe all at once, but later my vision shifted and so the project was broken into a number of stages, to appeal to everyone. Allow me to list all of them to give you a better understanding of how the project will be developing.
---
Stage 1: Bug & oversight fixes
The most improtant stage is, no doubt, fixing the bugs BR's got there going. Mainly it's aimed to improve the multiplayer aspect of the game to make the game more fair for all players, but it also fixes a couple of bugs that can be encountered during Journeys (in-game campaigns).

Basically this is what our mentioned 1.50r patch is supposed to do. So far, we've counted around 60 gameplay bugs ranging from minor to game-breaking ones, and maybe a dozen of text-related issues (console tooltips mostly). Not all bugs will be fixed at once, but we will be fixing everything to the best of our ability.

Blankname's already fixed the infamous Wolf Swamp crash (Kenji's Dragon Journey), the patch is released to the public, go get it if the bug still bothers you!

Oversights are self-explanatory, basically everything that was obviously overlooked (mainly .dat related parameters.

Await the patch by the end of this month if not sooner. Don't forget to tell your friends!
Stage 2: Textures overhaul
Self-explanatory as well. This is all about improving the base textures of the game to make them look more appealing. Note that the screenshot shown below is from early works and is not going to be the final version.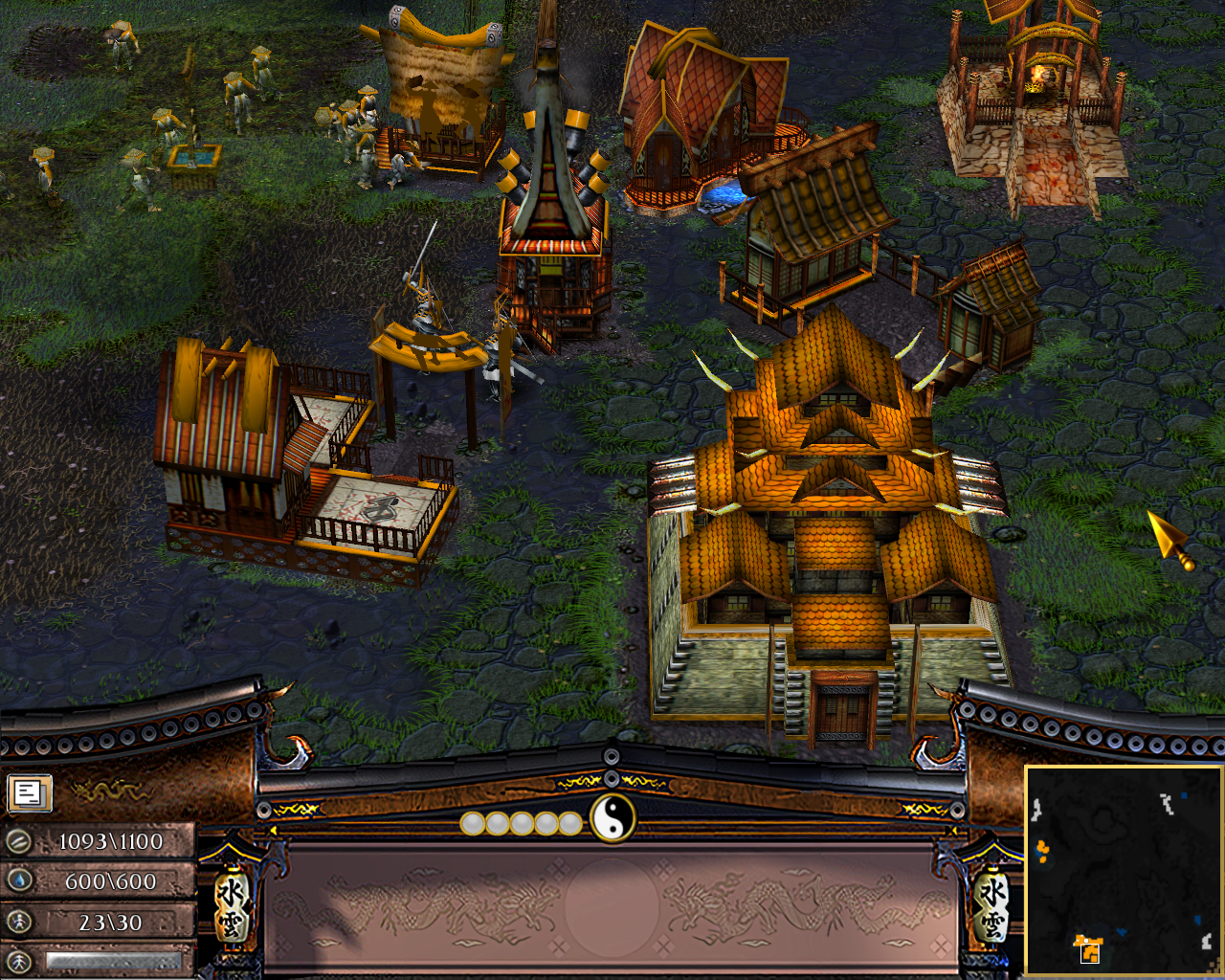 Restored Alpha resource indicator, reworked UI and textures for the Dragon buildings
Stage 3: Content restoration
Battle Realms also fell victim to its developer's "content scissors" and it has a bunch of cut content still present inside the game. This stage will be about restoring most of those (there are also some that don't really need to be restored), mainly it's all about visual effects. Most of these will be shown on our youtube channel along with the trivia behind it.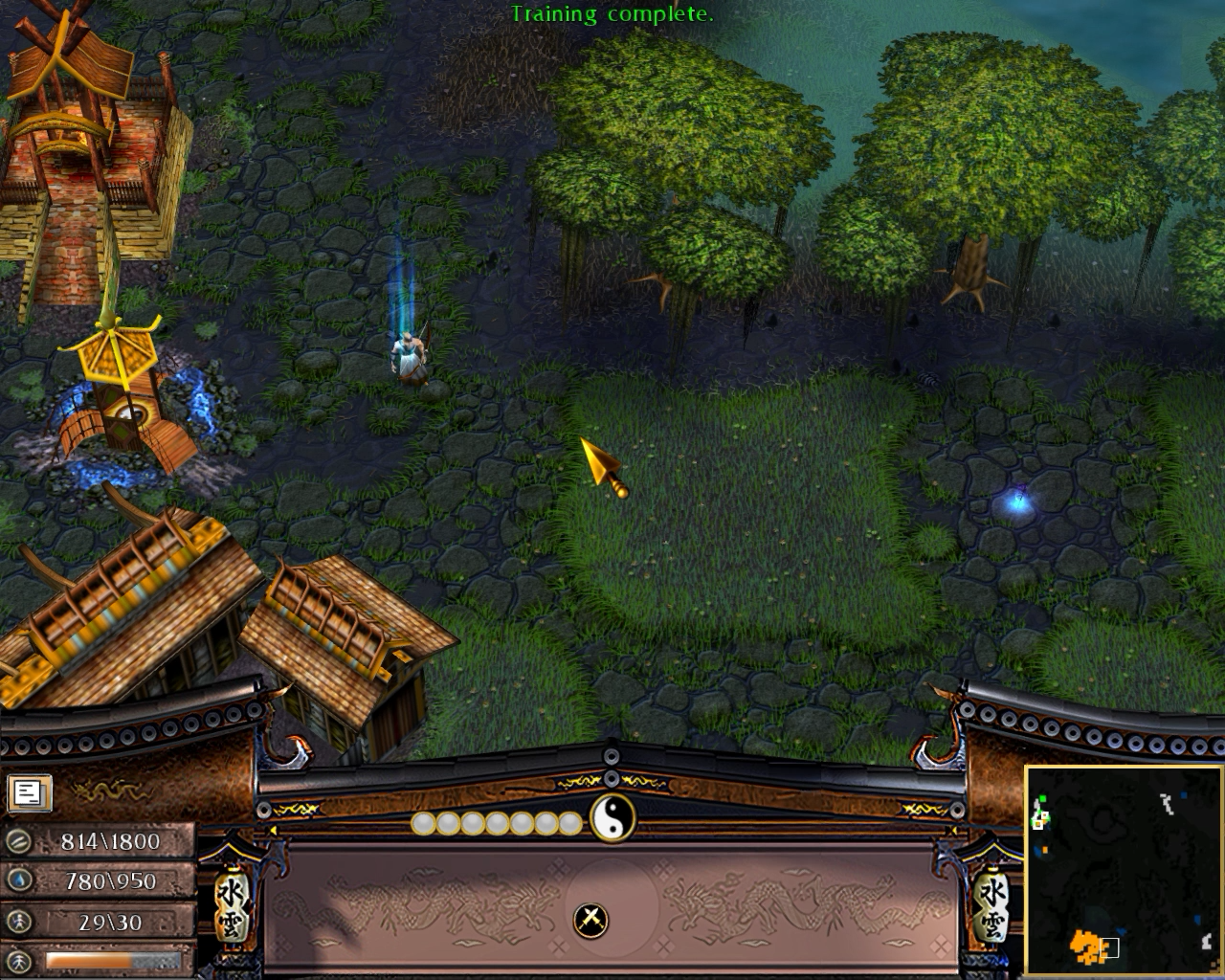 Restored Archer's zenning effect
Stage 4: Rebalancing the game
After all the possible fixes are implemented and the content is restored, comes another important stage- rebalancing.

We will need the community feedback on this one if enough people will be interested in our project. For now, I can't say much about this, but the game needs some rebalancing to make the overall game flow smoother. Some battle gears may be reworked, including unit attacks and such. The gameplay will be optimized for both: singleplayer and multiplayer.

Don't worry, the Lotus Clan will finally be nerfed!
Stage 5: Journey overhaul

Yes, it's 2019 now and tech-limitations are now far behind. Battle Realms has a beautiful in-game world and our goal during this stage is to expand it. Add a lot more details to the level and make the player feel more immersed in the journeys.

Mainly this is about remaking journey levels and adding a lot of stuff to it along.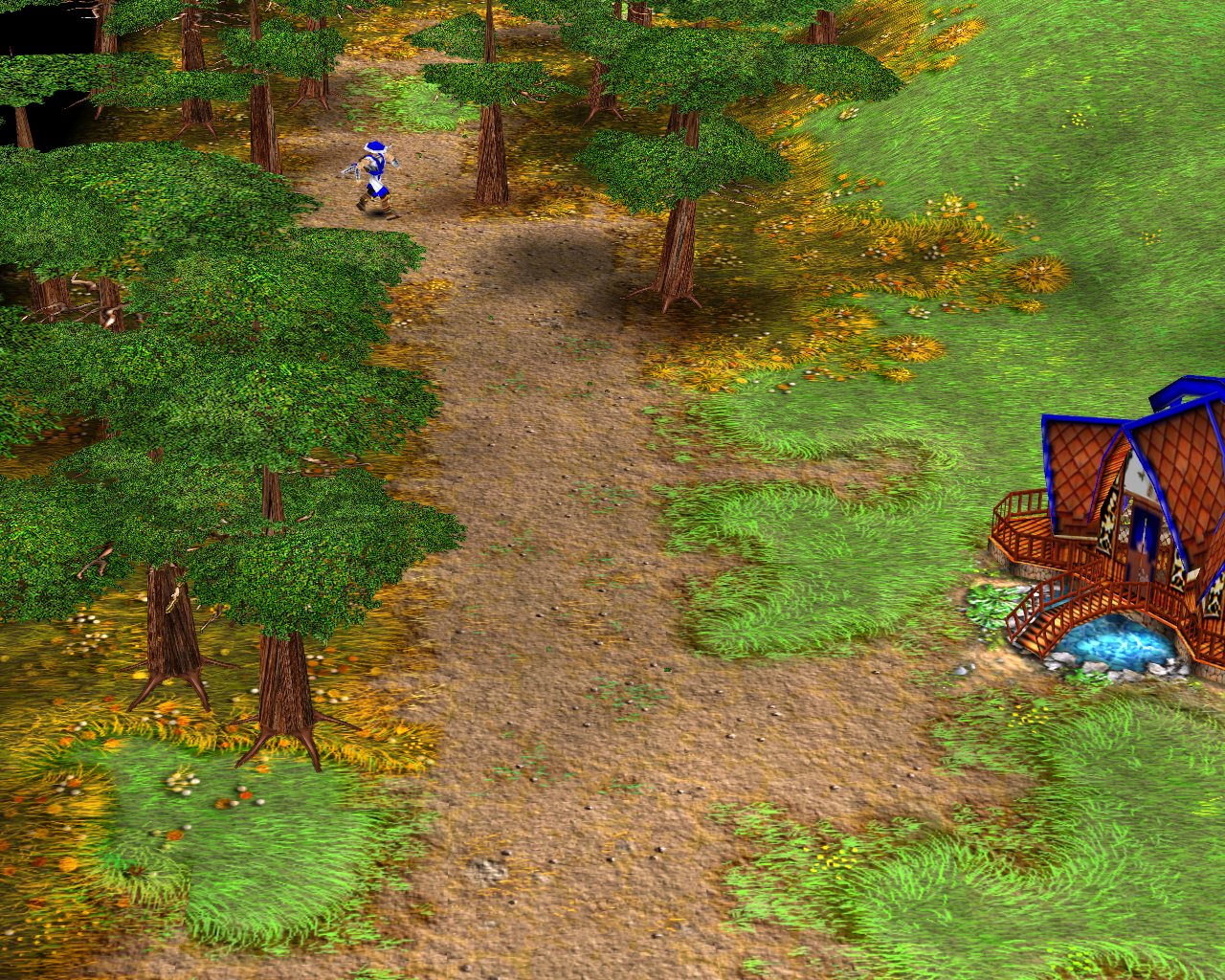 Kenji prologue with overhauled textures
Stage 6: Tools and experimental works
A couple of people is working on user-friendly tools to modify Battle Realms. That includes another DAT editor, various (un)packers and modifying the existing WorldMaster to improve its capabilities. :)

Experimental works include restoration of battlegears, abilities, visual fx, the way units worked back during the alpha stage of the game. It'll be released just for fun if we ever get our hands on that.
That about sums it up. Stay tuned for more information.

Let us know what you think, give us your feedback, throw in ideas, balance suggestions, words of encouragement, we'll be happy to hear from you. :)