Hello, Ladies & Gentlemen! If you are free this Sunday evening, join myself (Aro) and Hecthor Doomhammer in the next Twisted Insurrection live stream this Sunday at 19:00 GMT (7PM)!
- February 09 2014 - 1900 GMT -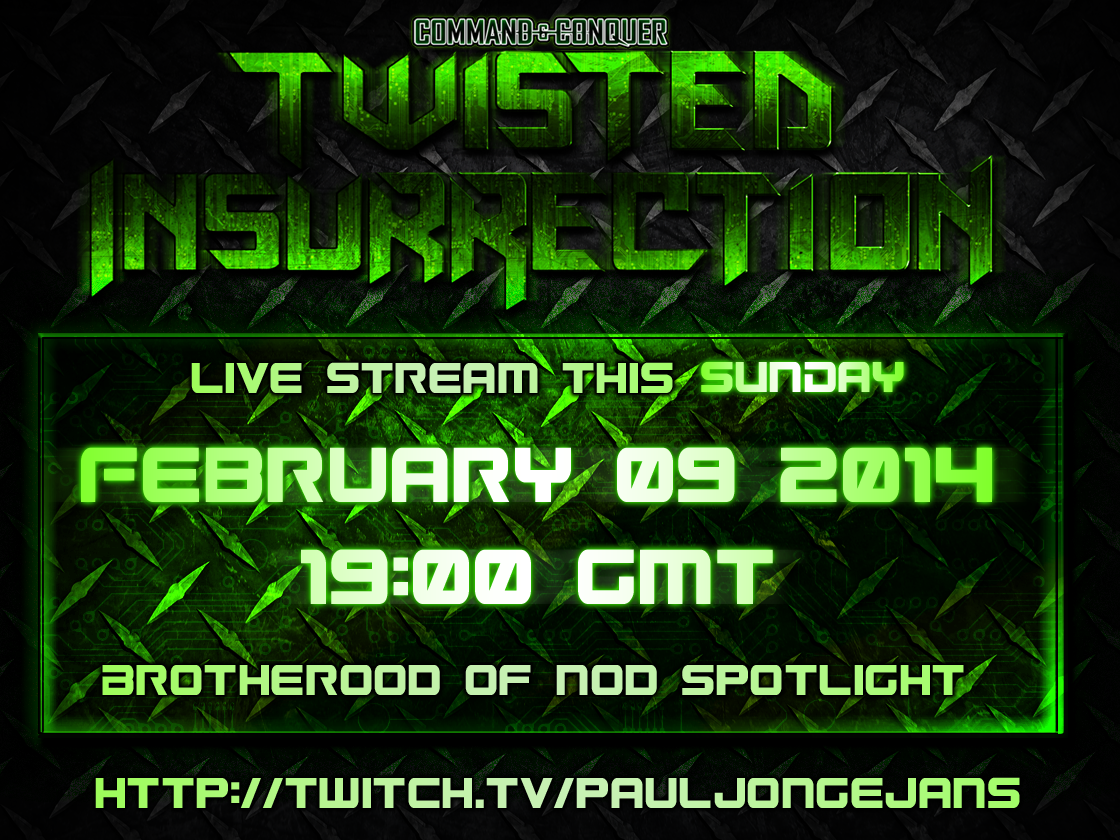 This stream will be a Brotherhood of Nod spotlight, we will be showcasing all of the new and old Nod features and abilities that will be introduced during Public Beta 5. Where I can, I will happily answer any questions that anybody has in regards to the next Public release and any of the latest features.
Follow Hecthor Doomhammer's Twitch channel for updates/reminders and to follow other popular C&C mods including Rise of the Reds, Red Resurrection, Attacque Supérior and Mental Omega.
Be sure to check out Twisted Insurrection around the web!